Though it may not seem like it, Star Wars: The Last Jedi is not the only film opening this weekend. There's also Ferdinand, an animated bull movie featuring the voice of wrestler John Cena. Studios have been attempting to beat the Sci-Fi juggernaut, with varying degrees of success, all the way back to 1977.
Here are the movies that bravely/foolishly opened the same week as a Star Wars film.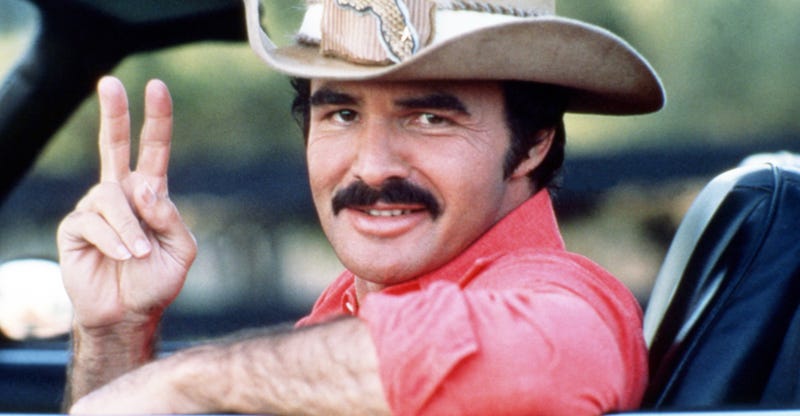 Image: Universal
Star Wars vs. Smokey and the Bandit
The original Star Wars first opened on May 25, 1977. However, it opened in limited release and really wasn't expected to be the hit that it was. So it makes sense that two days later, on May 27, the Burt Reynolds film Smokey and the Bandit came out, a film that Hollywood fully expected to be one of the year's biggest money-makers, which it was. Star Wars experienced unprecedented success over many, many months, grossing over $300 million (£225 million) in its initial release. Smokey, though, narrowly won the opening weekend (by being in a greater number of theatres) and ended up grossing almost $127 million (£95 million). It went on to be the number two movie of the year. This is the only case where a Star Wars film was not the biggest movie that opened in its first weekend.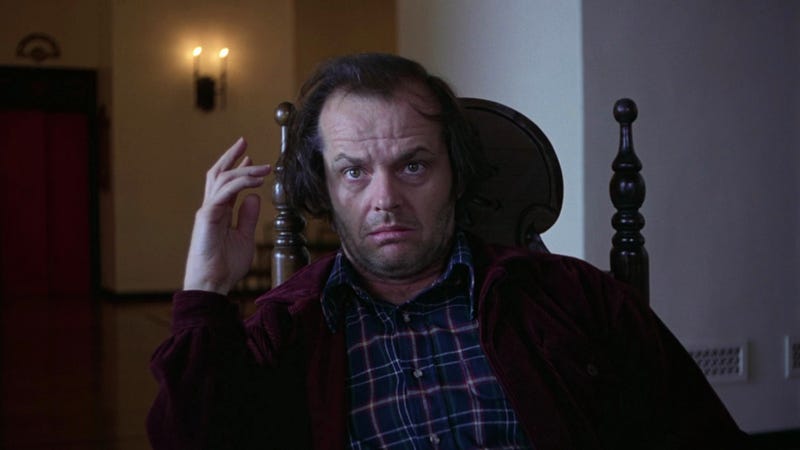 Image: Warner Bros.
The Empire Strikes Back vs. The Shining vs. The Gong Show Movie
By the time May 21, 1980 rolled around, Star Wars was one of the biggest movie franchises in the world. Its sequel was highly anticipated and, as expected, most competing studios stayed away. Two movies did open that same weekend, though. There was Chuck Barris' The Gong Show Movie as well as a tiny movie called The Shining by director Stanley Kubrick. Both films, a comedy and horror film, certainly constitute counter-programming, and while Empire won the weekend with $6.42 million (£4.8 million), the other films both did fairly well too. Gong Show grossed $1.48 million (£1.1 million) that weekend, with The Shining much further down the list, only grossing $622,377, (about £467k) but in far fewer theatres. Eventually, The Shining ended up as the bigger hit among the two, finishing with over $44 million (£33 million) overall. Gong Show ended with over $6 million (£4.5 million) total, making it a minor success.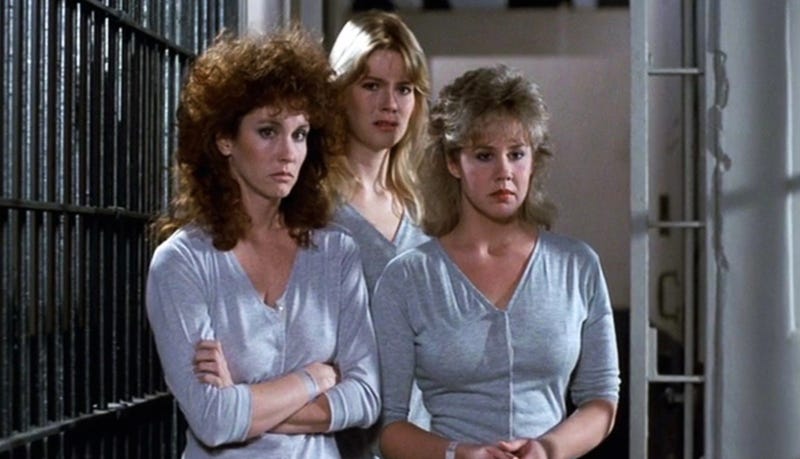 Image: Jensen Farley Pictures
Return of the Jedi vs. Chained Heat
For what people believed would be the final Star Wars film, most movie studios gave Return of the Jedi a wide berth, and with good reason. Opening on May 25, 1983, Jedi finished its opening weekend with $30.5 million (£22 million), almost five times the opening weekend of The Empire Strikes Back. (To put that in perspective, it's kind of like if The Last Jedi grossed $1.25 billion (£938 million)this weekend. One film did brave those waters—the women in prison movie Chained Heat, which opened May 27, 1983 in a very extreme brand of counter programming. The film opened at number seven, grossing only $2.25 million (£1.6 million), and ending with around $6 million (£4.5 million) total.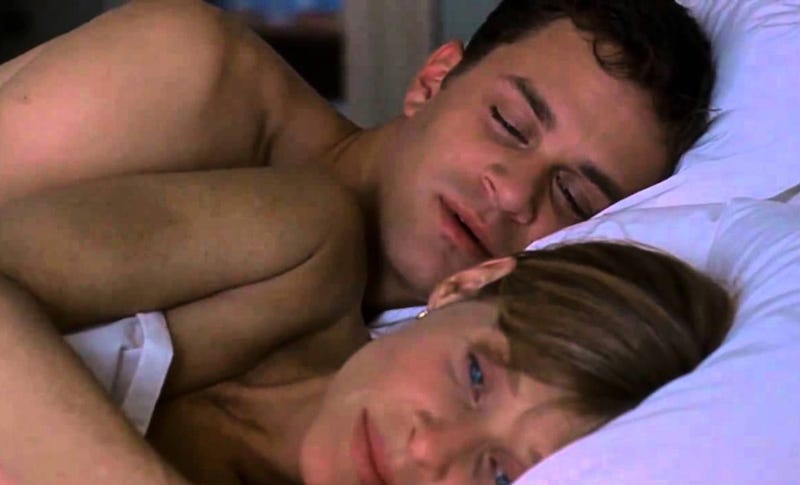 Image: DreamWorks
The Phantom Menace vs. The Love Letter
Sixteen years of anticipation led fans to May 19, 1999 and the release of Star Wars Episode I: The Phantom Menace. Everyone knew it was going to be a monster hit, but one movie thought it could steal a certain portion of the audience: Ellen DeGeneres romantic comedy The Love Letter, which opened May 21, 1999. The Love Letter was returned to sender, though, as it opened at number five with $2.7 million (£2 million), leading to a total gross of $8.3 million (£6.2 million). The Phantom Menace, by the way, grossed $64.8 million (£48.6 million) on its opening weekend, (which doesn't include the first two days), and ended at almost $475 million (£356 million) domestic.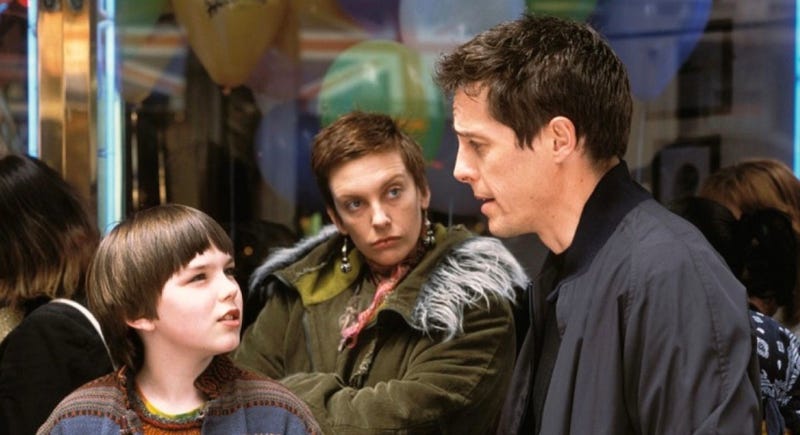 Image: Universal
Attack of the Clones vs. About a Boy
In 2002, one man dared to stand up to the Clones, and his name was Hugh Grant. While Star Wars Episode II: Attack of the Clones opened on May 16, 2002, the next day the Hugh Grant film About A Boy opened and did okay, ending up in fourth place with $8.6 million (£6.4 million). Of course, that's a tenth of what Clones made over the same weekend. Eventually, About a Boy grossed a respectable $41.4 million (£31 million). The experiment didn't fail, but it didn't pay off either.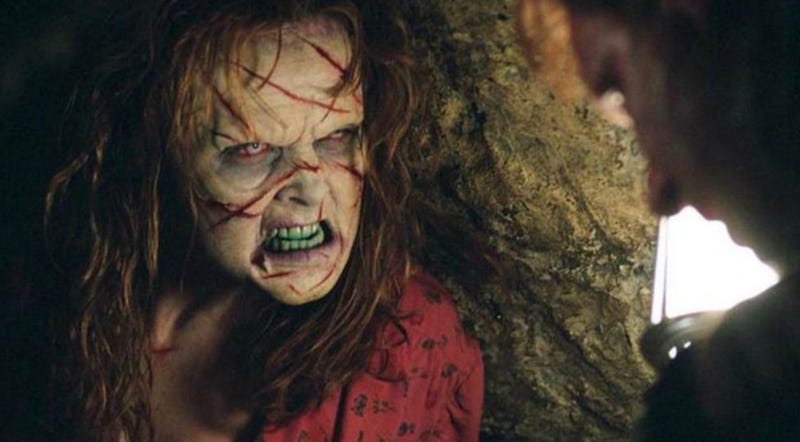 Image: Warner Bros.
Revenge of the Sith vs. Dominion: Prequel to the Exorcist
Much like in 1983, with the opening of what everyone (again) believed to be the last Star Wars film, Hollywood just stayed away from Star Wars Episode III: Revenge of the Sith. Sith opened on May 15, 2005 with no significant other wide releases opening and, of course, cleaned house, grossing over $100 million (£75 million) on its opening weekend. The only film of any note that actually opened that weekend was Dominion, a small Exorcist prequel; it reached number 23 at the box office on only 110 screens. On a budget rumoured to be about $30 million (£22.5 million), the film only grossed about $250,000 (£187k) overall.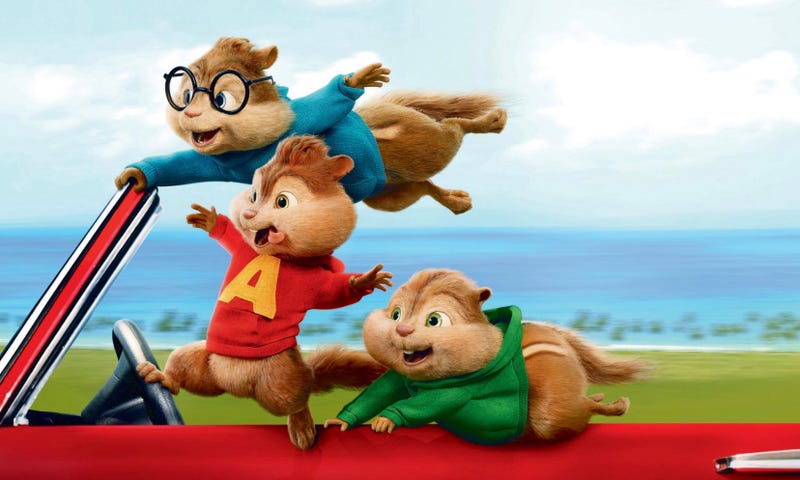 Image: Fox
The Force Awakens vs. Alvin and the Chipmunks: The Road Chip and Sisters
And then Star Wars returned again, 10 years after RotS. The Force Awakens was the first Star Wars movies to open in December (the 18th, specifically) after six straight May openings. It squared off against the franchise's toughest competition ever, in the form of family-friendly, animated Alvin and the Chipmunks: The Road Chip and the raunchy, female-targeted comedy Sisters. I'm not kidding. They both had wide releases, well aware that The Force Awakens was likely to break all box office records. But by providing clear alternatives for these two demographics, The Road Chip and Sisters quietly came in number two and three, grossing $14.3 (£10.7) and $13.9 million (£10.4 million) respectively. Each ended up grossing over $85 million (£63.8 million) domestic, too, making them by far the most overall successful films to ever open against a Star Wars movie. The Force awakened for everyone, it seems.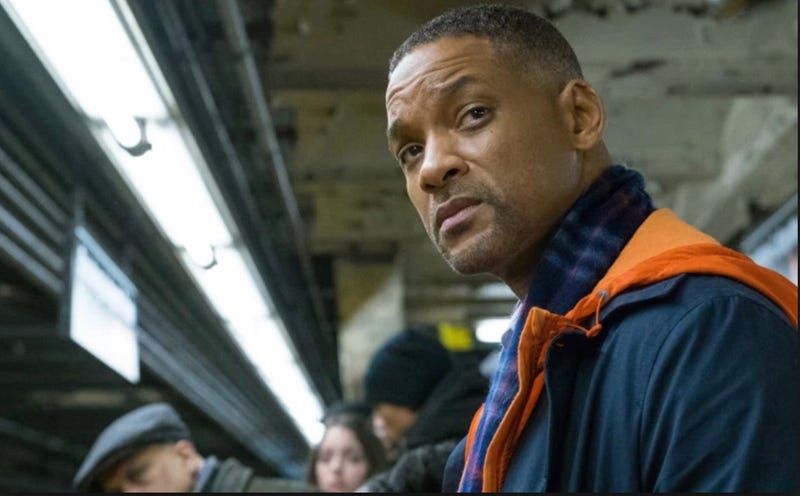 Image: Warner Bros.
Rogue One vs. Collateral Beauty
After the success of The Force Awakens, even the fact that Rogue One wasn't a traditional Star Wars movie didn't make Hollywood less scared. Almost everyone stayed far, far away. The only other wide release on December 16, 2016 was Will Smith's Collateral Beauty, which opened in fourth place with $7.1 million (£5.3 million) and ended up with just over $30 million (£22.5 million) domestic. Rogue One made $155 million on its way to over $500 million (£375 million).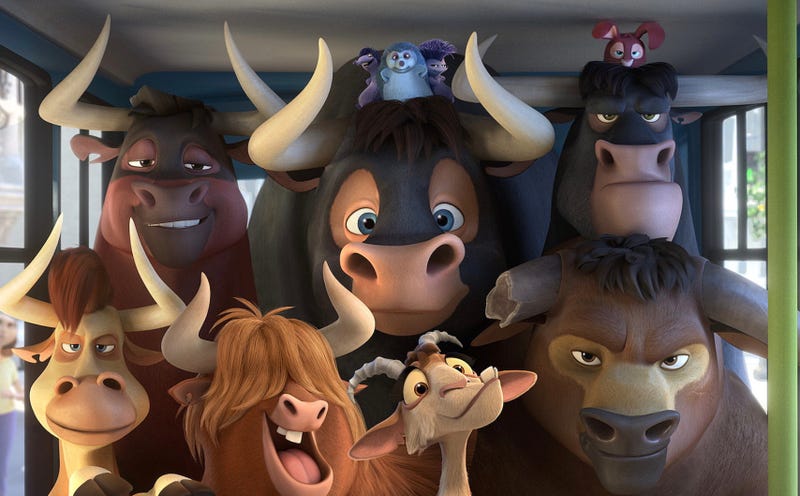 Image: Fox
The Last Jedi vs. Ferdinand
Finally, today on December 15, 2017, not only will The Last Jedi come to theatres, it'll be joined by Ferdinand. Obviously, that box-office clash hasn't happened as of this article's publication—but the combination of it being animated, a popular book, starring the voice of John Cena, and good marketing makes it feel like it could achieve the best opening ever against a Star Wars film, which wouldn't exactly be difficult. It just has to gross more than $15 million (£11.2 million) to win that title. [Box Office Mojo]
---
More Star wars Posts: