For months, cryptic teases and rampant rumours have indicated that Magic Leap was planning some sort of big reveal related to its long overdue mixed reality headset was coming before the end of the year. On Tuesday, we finally got the look at the device we've been waiting for.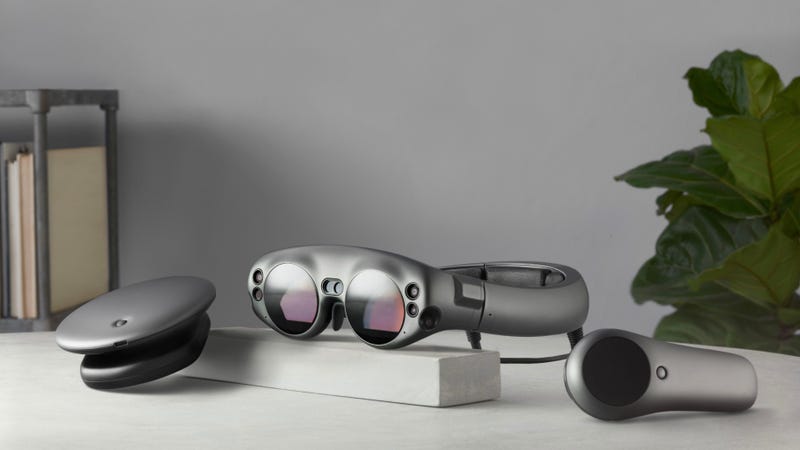 Image Source: Magic Leap
Last night, Magic Leap's CEO and founder, Rony Abovitz, tweeted, "A bit more than 25,000 seconds." The time stamp led many to believe that meant some announcement was coming at 9 AM. And right on time, Magic Leap's website changed to include more information about the upcoming device than we've ever seen. Most importantly, we actually got to see the device. And we found out that the company plans to begin shipping to developers sometime in 2018.
It's a relief to see that the Magic Leap One will not be shipping as some sort of giant backpack-powered monstrosity like what we saw in leaked photos earlier this year. It still requires a small, streamlined hardware unit that's worn on the belt. And we got a look at the controller.
The features it touts are pretty standard for what we've come to expect from mixed reality devices like Microsoft's Hololens. It promises to bring new ways to game in your immediate physical space, the ability to fill your surroundings with displays, remote connection with others through hologram-like avatars, new ways to create etc. But much of the Magic Leap One's success at doing any of those things will depend on what developers cook up when they finally get there hands on one.
There's no information about a consumer release. Right now, there's just a signup option to be notified when shipping begins "in 2018." A software development kit will be coming "early" next year, so it would seem that the company would want to get the hardware out around the same time.
Now that we know that Magic Leap actually has a product after six years of mystery and $1.88 billion of funding, the question is how is this better than its competitors. Microsoft has a two-year head start with Hololens, it has a dedicated developer community and its slowly making headway in the VR landscape simultaneously. All we know for sure is that developers will be doing head-to-head comparisons for your viewing pleasure as soon as they get their hands on it.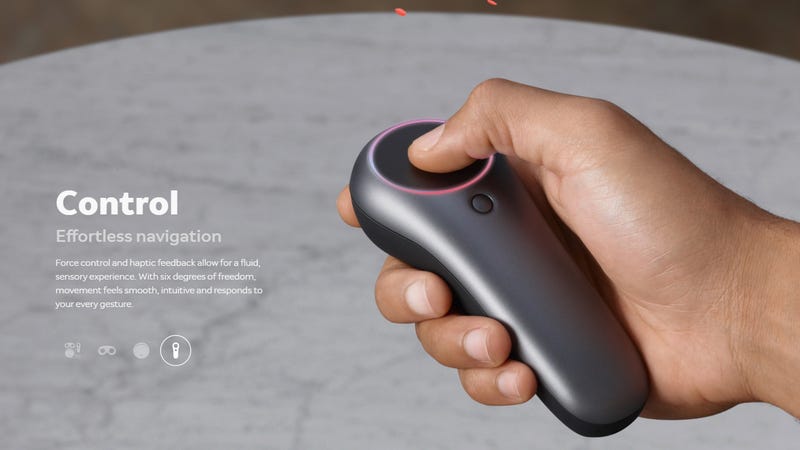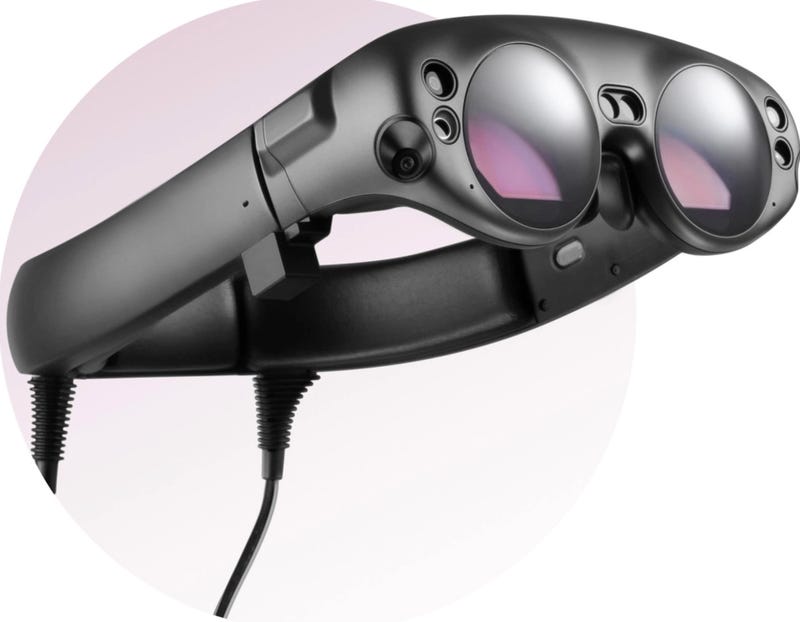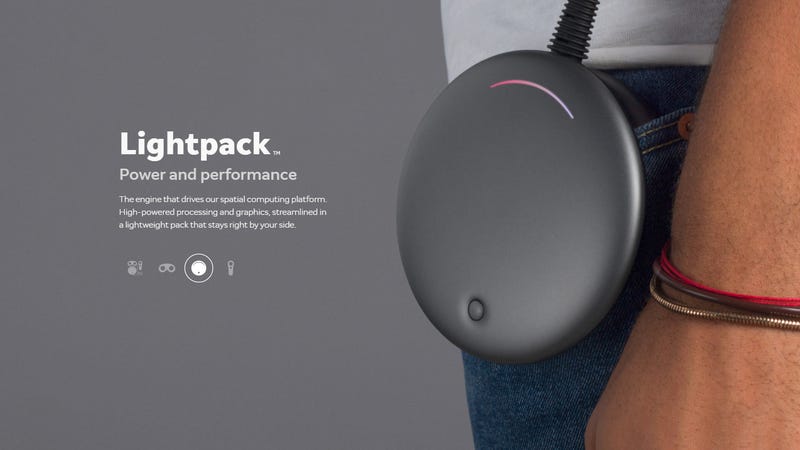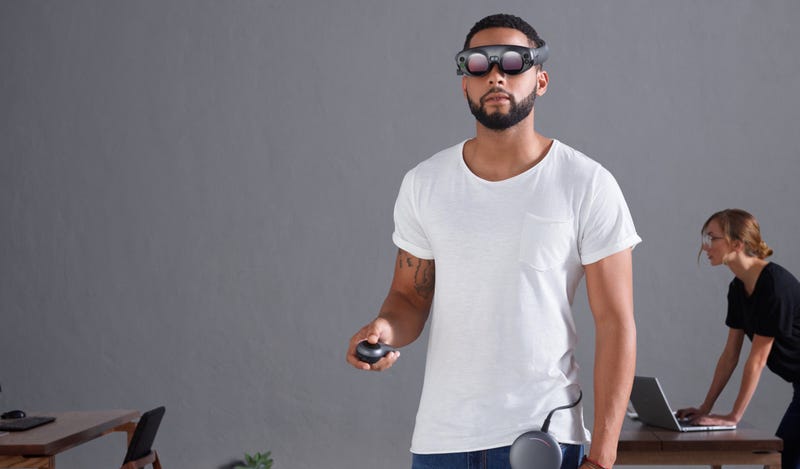 This story is developing, check back for updates... [Magic Leap]