With all of the hype and anticipation around next week's release of The Last Jedi, this past summer's 40th anniversary of A New Hope is starting to feel like an afterthought. But not once you look at this poster.
To celebrate the 40th anniversary of the franchise, and the film, Bottleneck Gallery, Lucasfilm, and Acme Archives have teamed up with artist Matt Taylor for this beautiful poster, which goes on sale Thursday.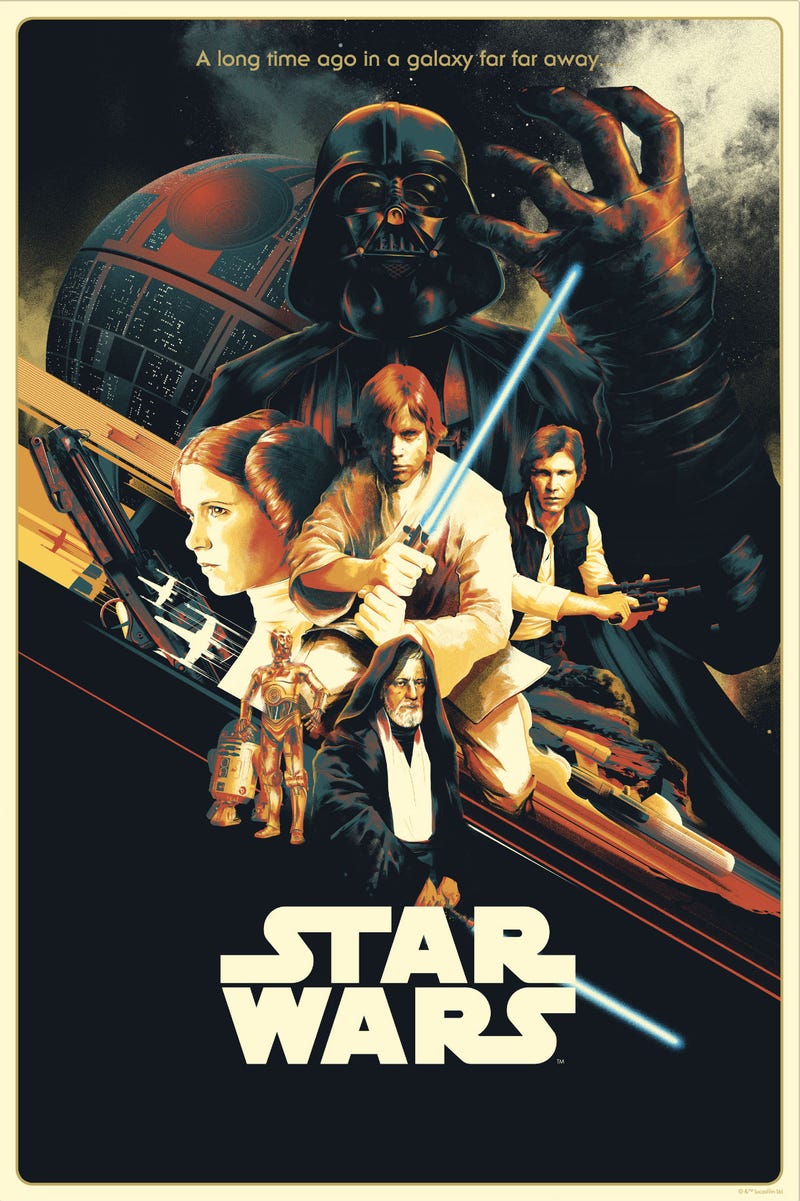 That's the regular edition, a 24x36 inch, seven-colour screenprint, that'll be a timed edition from 5pm on December 7 until 4.59am on December 11. That means the edition will be determined by how many are sold and you can order as many as you want in that period. It's $50 (around £38).
If you prefer something more limited, this is the variant.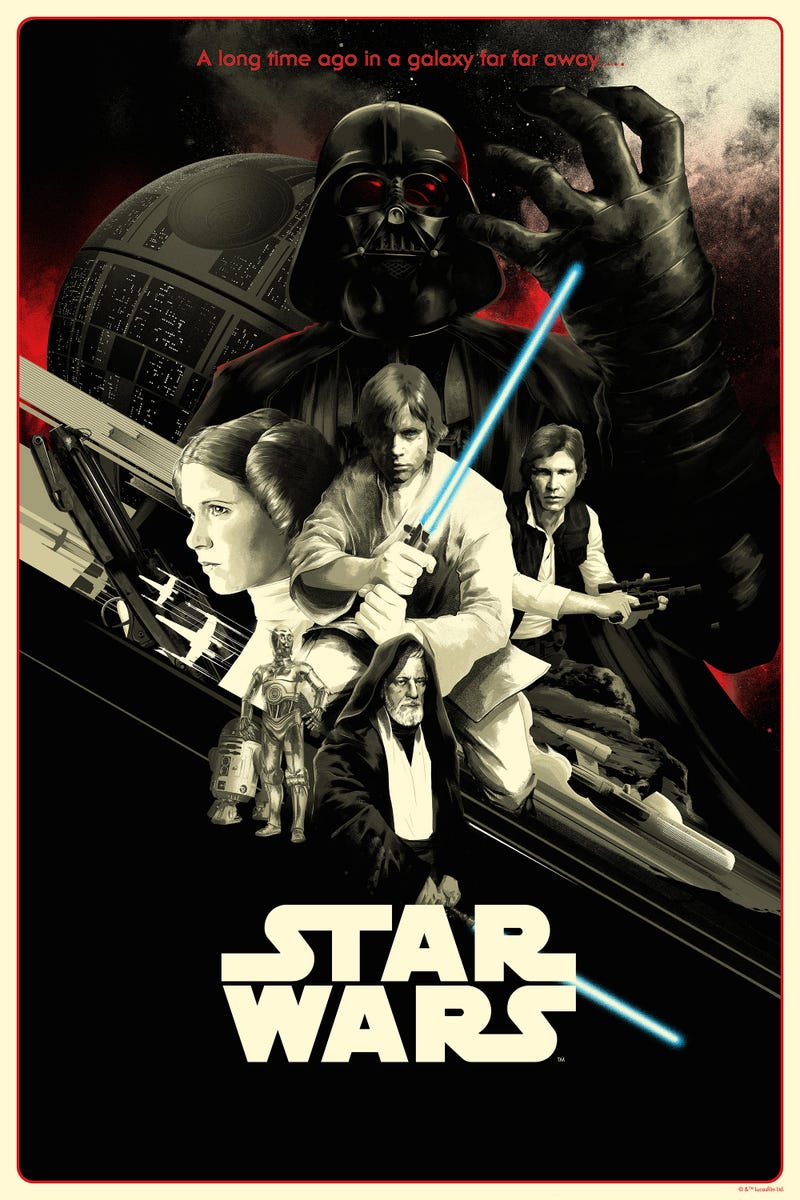 That's also a a 24x36 inch, seven-color screenprint, but in an edition of 200. It's $65 (£48).
For sale information, visit this link.