For David Lynch fans, the absolute highlight of 2017 was Showtime's revival of his cult series Twin Peaks. It was gorgeous, terrifying, baffling, thought-provoking, and groundbreaking—and you can re-live it all, with the added benefit of tonnes of special features, when it hits Blu-ray next week.
We got an exclusive look behind the scenes of episode eight, which (besides that enigmatic finale) was easily the show's most talked-about instalment. It's impossible to succinctly describe or explain, but episode eight begins with an atomic bomb explosion that seems to lead into an investigation of how Twin Peaks' evil forces entered our dimension. One form they take is the Woodsmen, and in one nightmarish sequence set in New Mexico circa 1956, the bedraggled ghouls approach a couple in their car on a lonely late-night highway, bringing an unbelievable amount of menace to the simple question "Got a light?" And it only gets weirder from there.
Billed as Twin Peaks: A Limited Event Series—and featuring packaging that breaks apart intertwined images of Agent Cooper and the evil Mr. C to reveal (who else?) the character's third identity, Dougie—the main draw of the Blu-ray and DVD set is, of course, all 18 chapters of the series. But that's not all you get.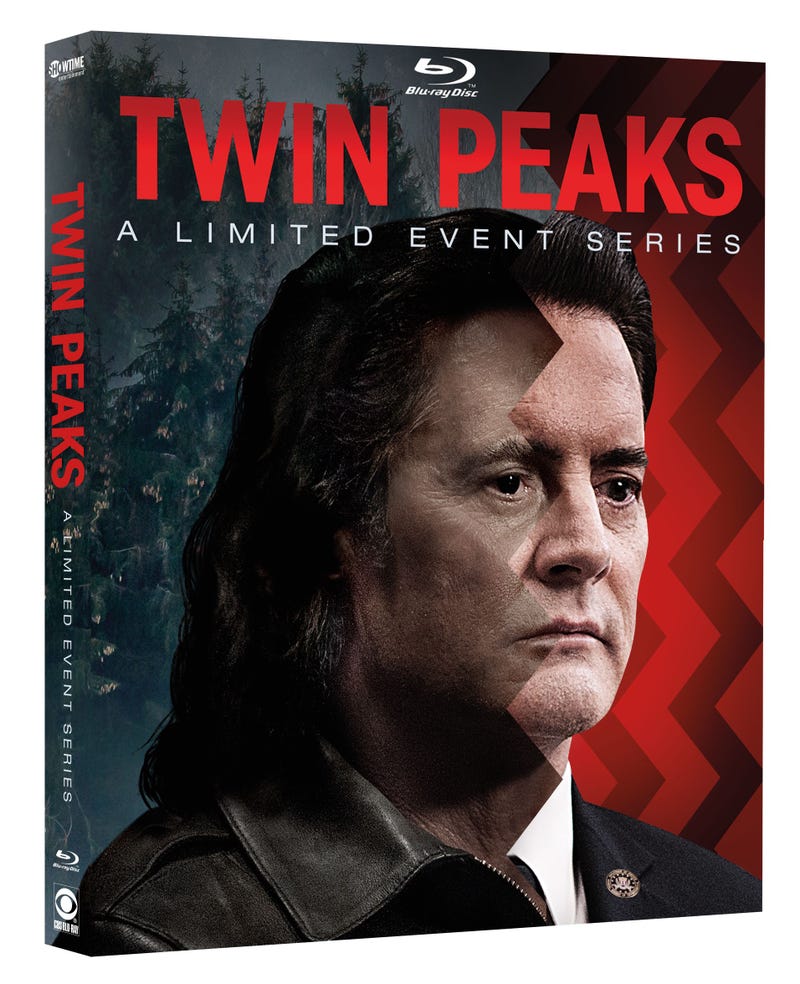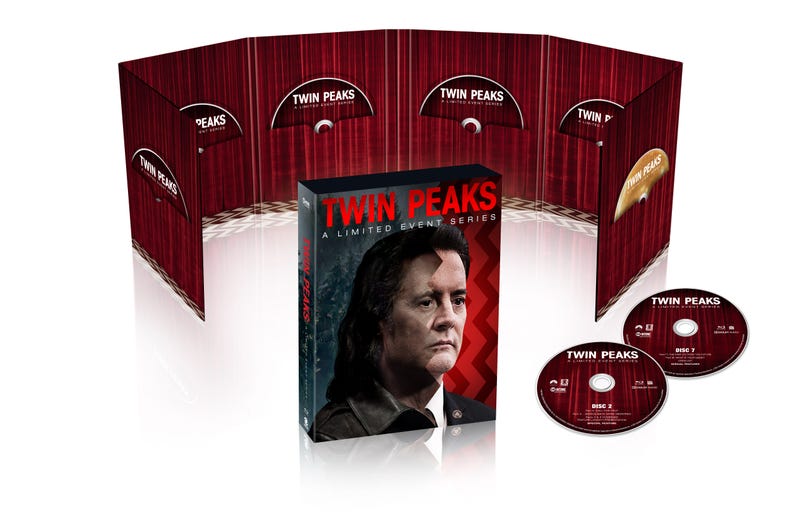 In addition to 80 minutes exclusive to the Blu-ray (including two behind-the-scenes featurettes directed by Richard Beymer, a.k.a. Great Northern Hotel proprietor Ben Horne), both formats include hours and hours of goodies, including 10 short films documenting the making of the series ("Impressions: A Journey Behind the Scenes of Twin Peaks"); a three-part retrospective with the show's cast, crew, and others ("Phenomenon"); a complete recording of the Twin Peaks panel at the 2017 San Diego Comic-Con; a photo gallery; and more.
In keeping with what you see in the clip above, a lot of the behind-the-scenes photos show just how involved was Lynch in helping his actors bring his vision to the screen. Here are a few where you can see him in action: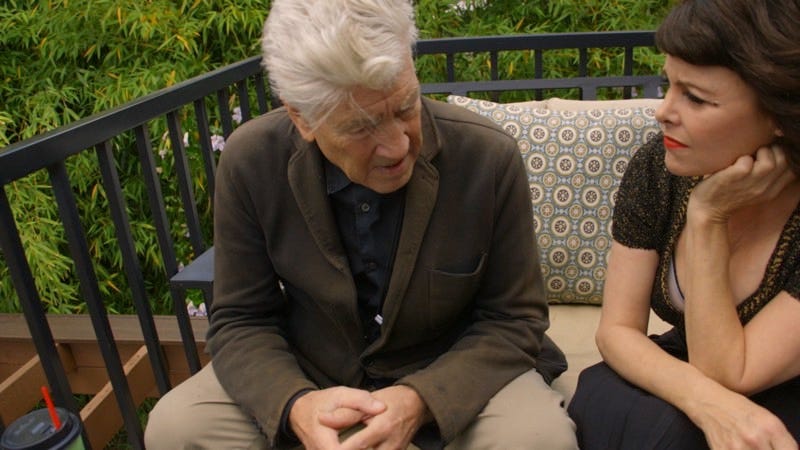 Audrey!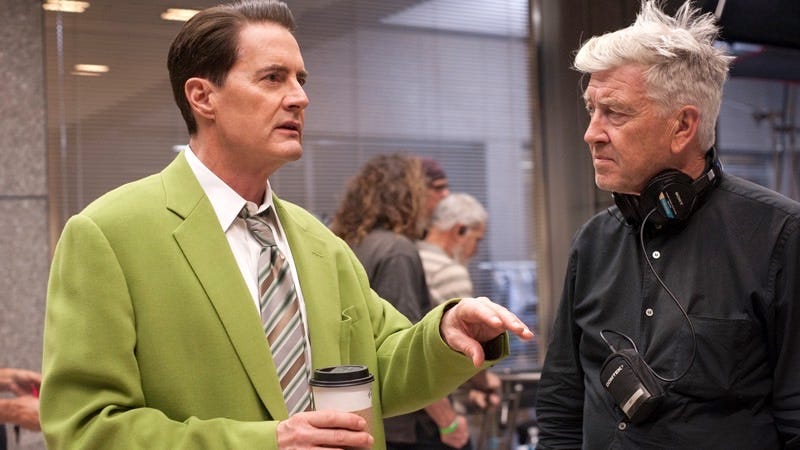 Dougie!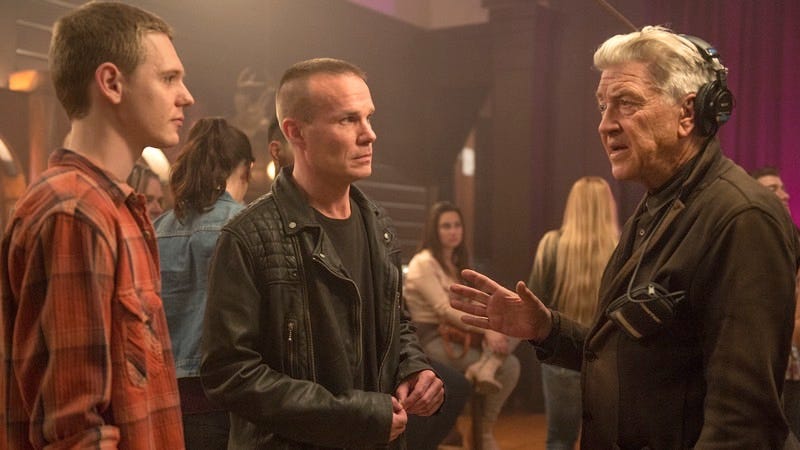 James!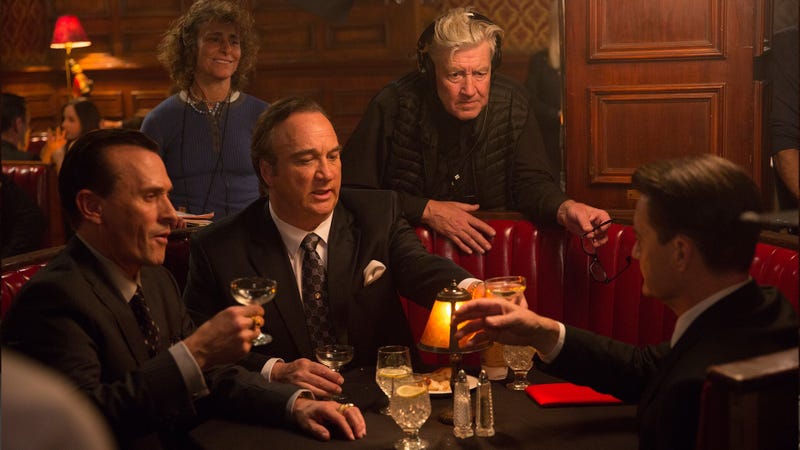 The Mitchum Brothers!
Twin Peaks: A Limited Event Series is out December 5, just in time to give as a holiday gift to your favorite ex-secretary or evil doppelgänger (or both).