Star Wars: The Last Jedi doesn't have a Blu-ray release date yet, but here's your first look at one of its deleted scenes.
A few weeks ago, we reported what Luke's third lesson to Rey would have been, if it hadn't been cut out of the film. You can read all about it here, but to summarise, it was Luke playing a trick on Rey about the Caretakers being terrorised by bandits.
On this week's episode of The Star Wars Show, an actual clip of that scene was shown. Here it is.
And here are a few, kind of crappy, screencaps just in case you can't watch the video.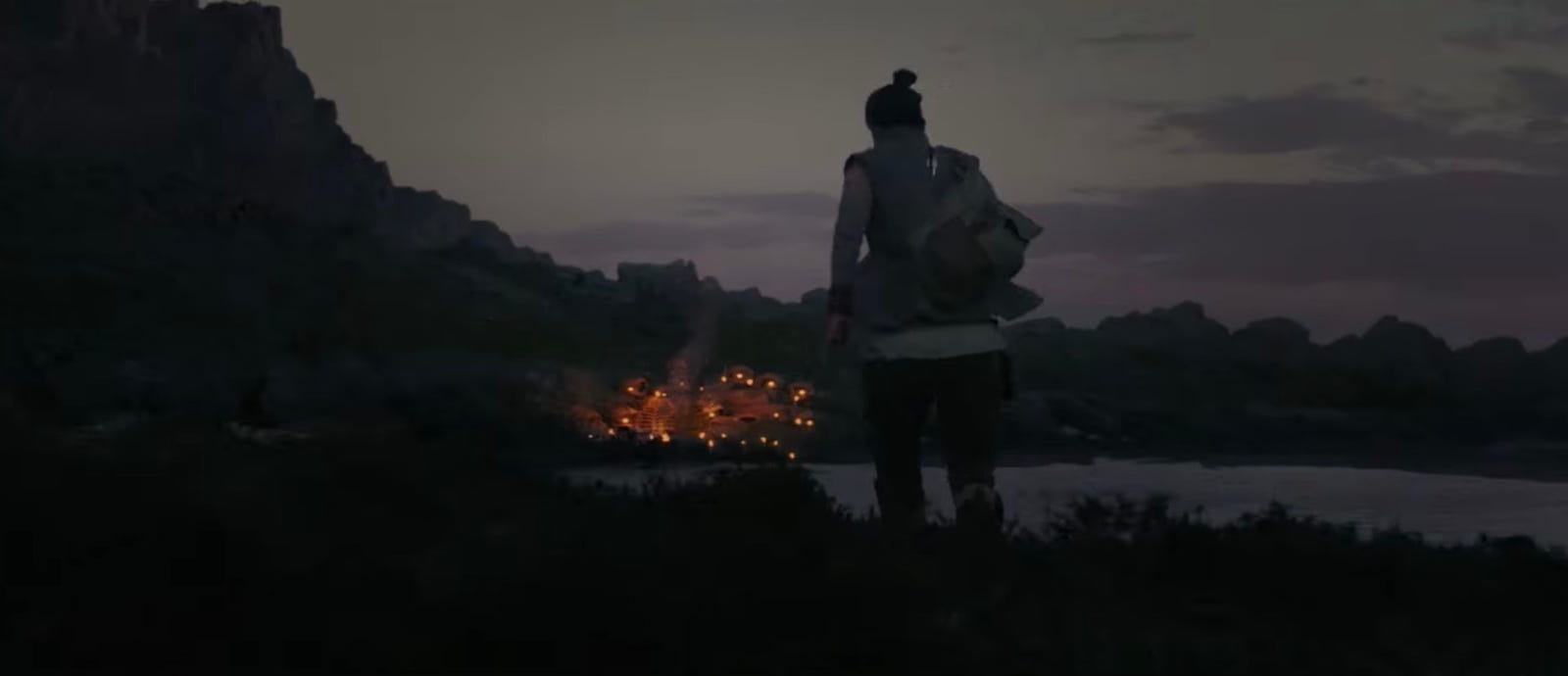 Rey heads toward the Caretaker village she thinks is being attacked.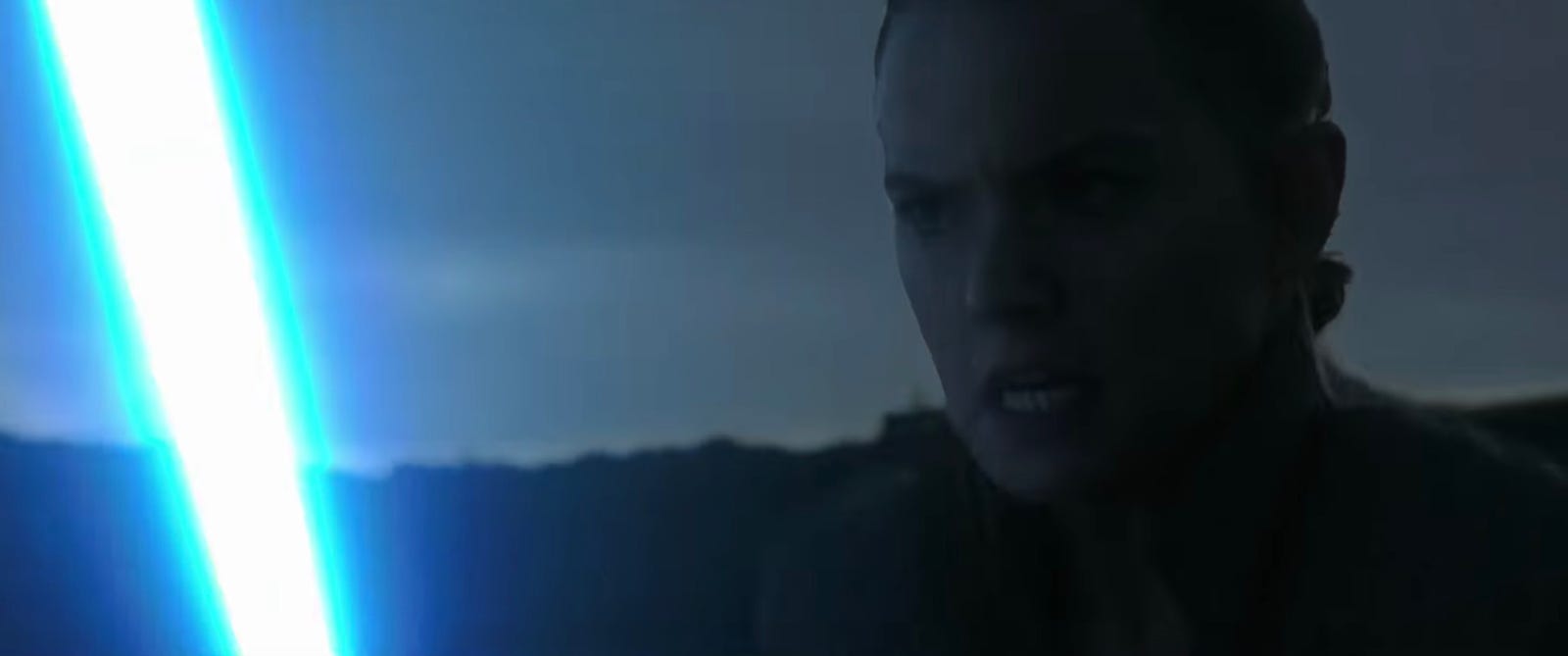 Now she's running.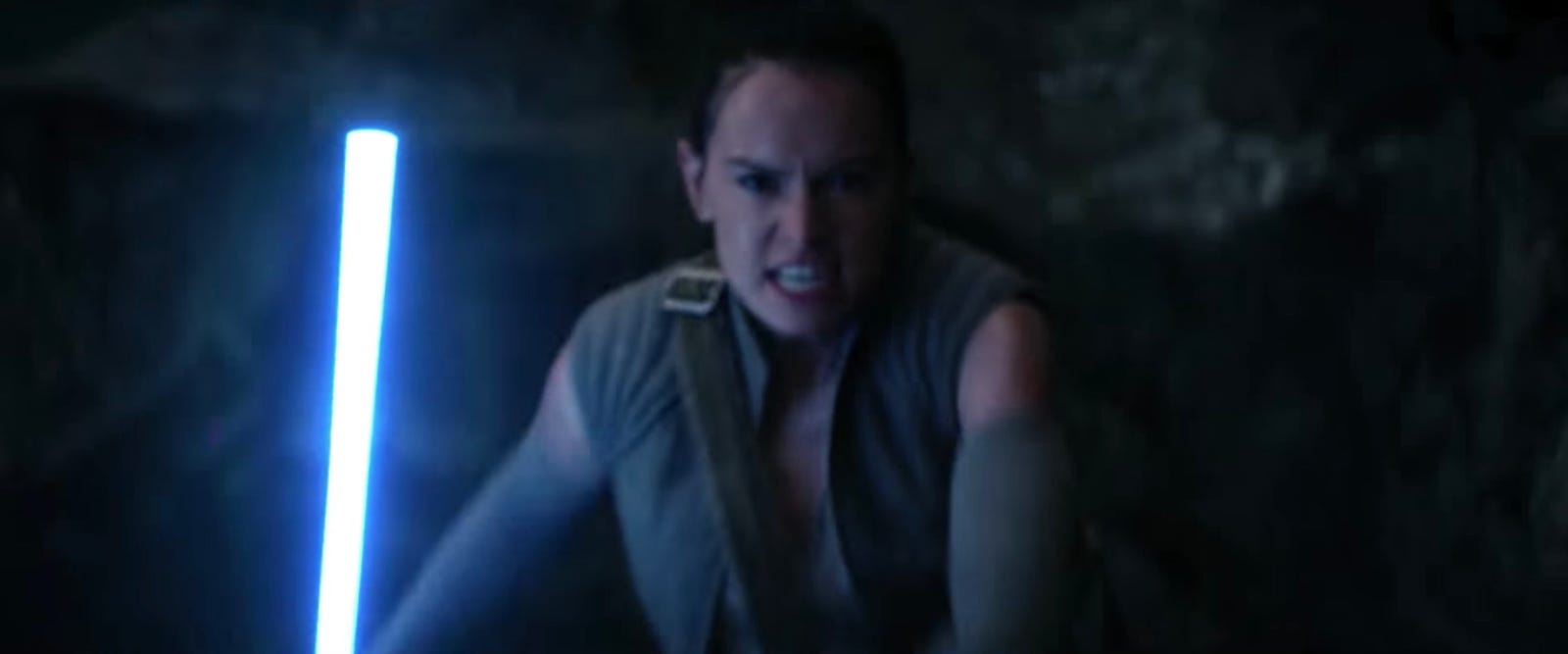 Still running.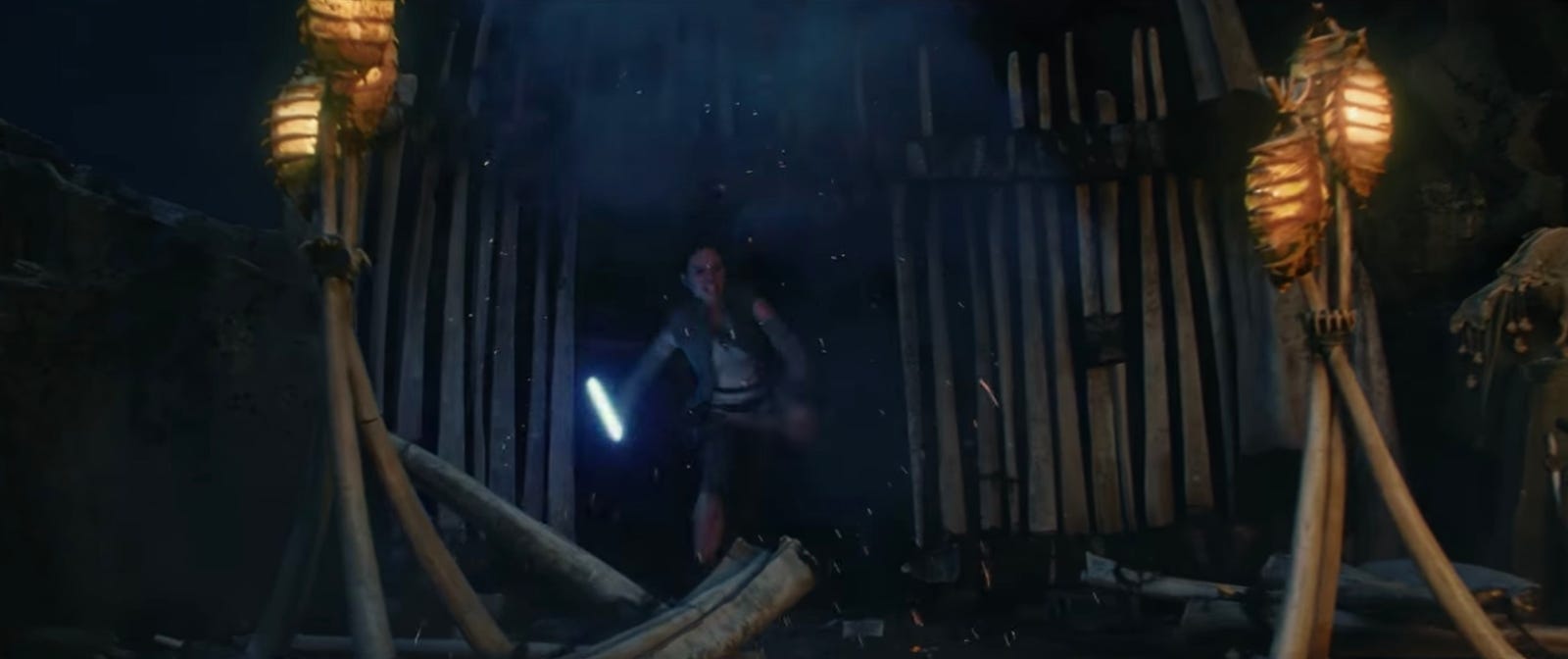 Cuts through the entrance.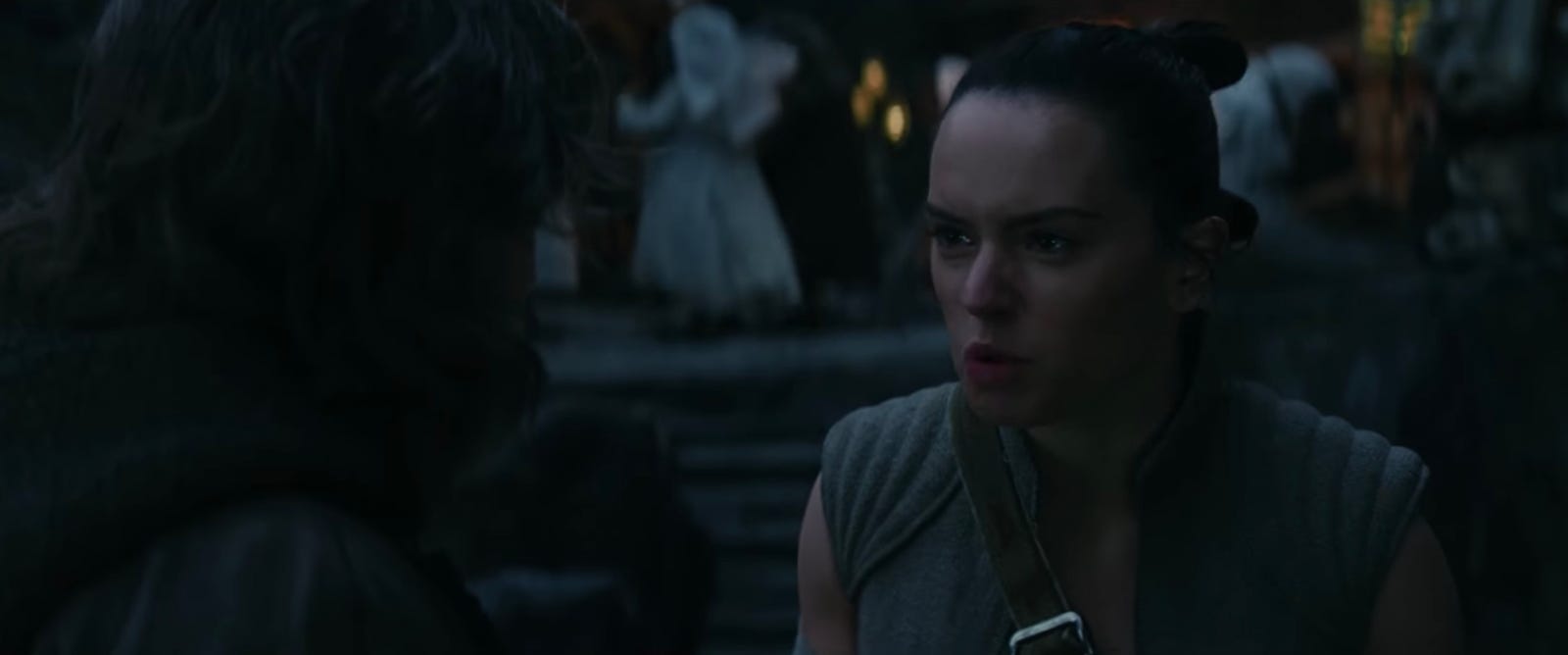 Is mad at Luke for lying to her.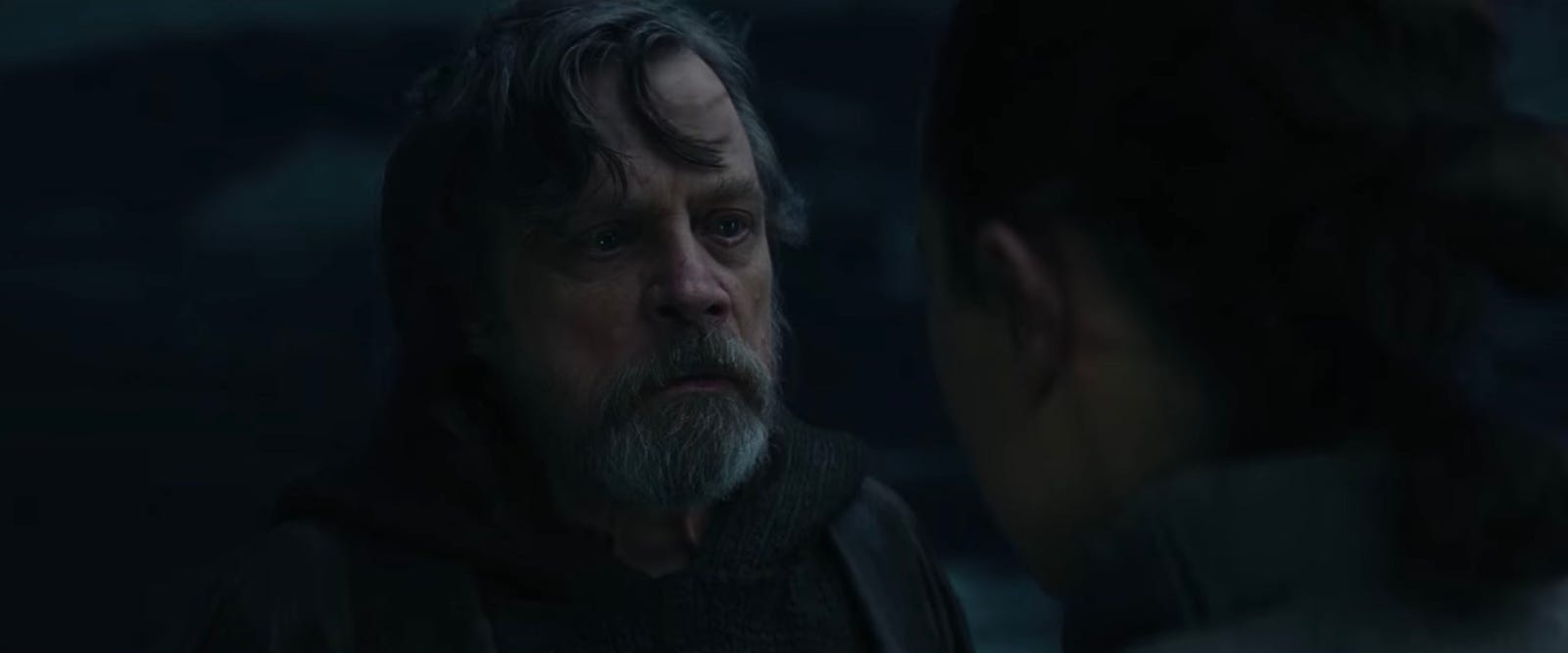 Luke feels crap about it.
The footage was used as an example of new content that will be in The Last Jedi novelisation by Jason Fry—including, as we noted in an earlier post, Han's funeral.
The Last Jedi Blu-ray is expected to have even more deleted scenes, but this is the first footage we've seen from any of them; as for when we'll get the rest, like we said, there's no official release date yet. However, since The Force Awakens came out on April 5, 2016 and Rogue One came out April 4, 2017, we're guessing it'll probably be out on April 3. [YouTube]