Winter weather got you down? How about some sweet vintage robot pics to cheer you up? Vintage robot pics on the beaches of California, no less.
In my book, there's just about nothing cooler than robots from the 1930s. This one didn't appear to be capable of much outside of posing for pictures. But at least it didn't shoot its creator like Alpha the robot did in 1932. Allegedly, anyway.
Anytime I find a new online archive, the first term I always try out is "robot." So when I was recently wandering around the LA public library's digitised photo collection, I was pleasantly surprised to find a number of robot photos I'd never seen before. Including these from 1935 on Venice Beach.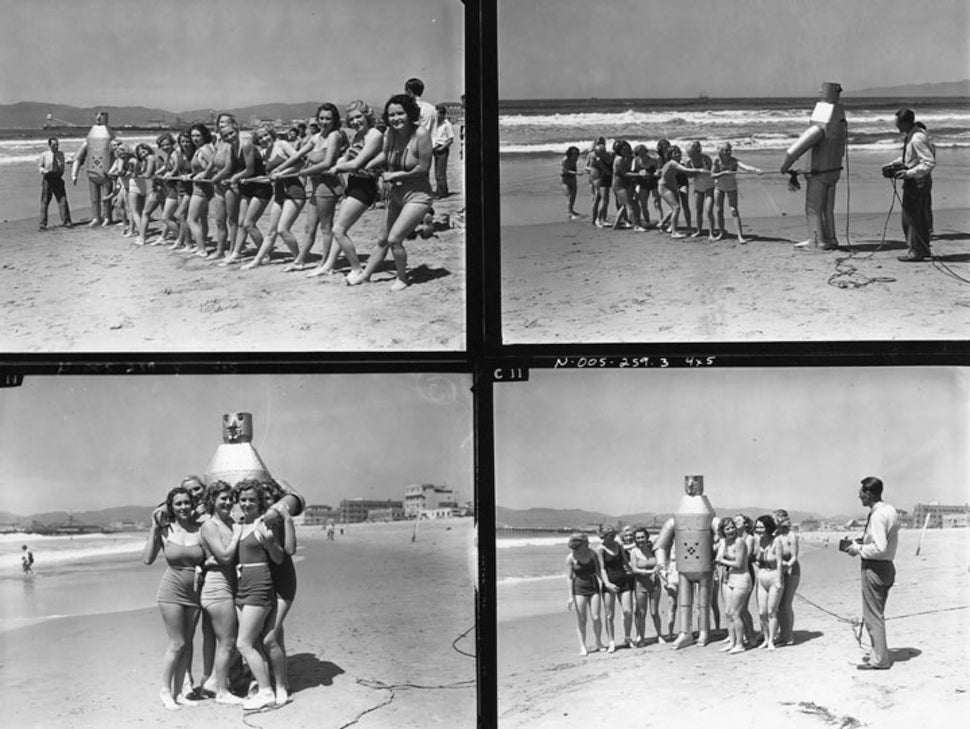 All photos: Los Angeles Public Library
Even when robots of the 1930s were supposed to be menacing (like when they were going to "ruin movies" or just generally beat up humanity) there was nothing cooler. Sure, I'll pass on the racist robots of the 1930s, but I'll pass on the racist everything of the 1930s.
Right now, in the dead of winter, what does the future hold? The threat of nothing but below-zero temperatures and even more grey skies. I just want to be somewhere warm playing tug-of-war with robots.
Yes, it might be a bit cold for swimming right now, even in Southern California. But a man can dream, especially when those dreams involve hanging out with robots from the 1930s on the beach.
---
More Robots Posts: