Human anatomy is something better learned by studying detailed models, or actual people. Mastering the ins and outs of the human body isn't the easiest thing to learn from a textbook, although once you hit the last page of Taschen's latest tome, you'll have a pretty solid understanding of the human skeleton, having just built one.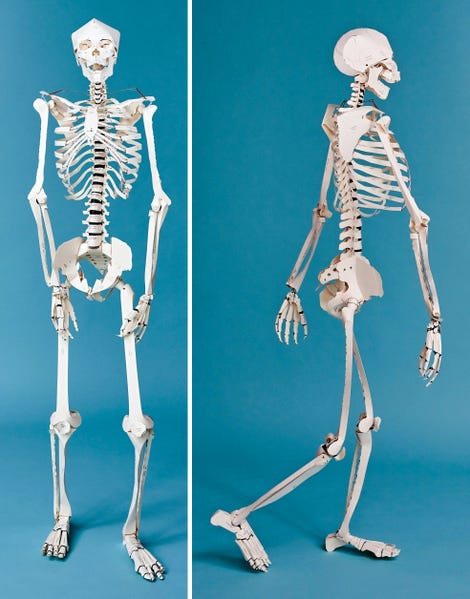 Among collectors and enthusiasts, Taschen is a name well-known for its beautiful books documenting the arts, entertainment, and culture. What Criterion does for movies and DVDs, Taschen does for the printed page. And that attention to detail has certainly been applied to this latest edition that's half educational tool, and half craft project.
The book was designed to turn into a 5'9" human skeleton, without the need for scissors or glue, as everything is pre-cut, scored, and tabbed so it's apparently easy to assemble without raiding a craft store—although you might need to hit up an office supply shop for a box of fasteners.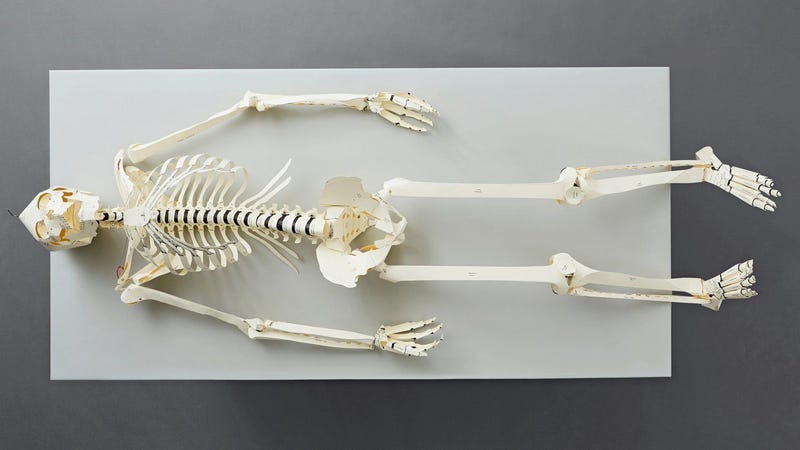 In addition to step-by-step assembly instructions, all the bones in this paper skeleton are labelled with both their English and Latin names, so it's likely you'll learn at least a thing or two by the time you're done building it. Is it the best way to last-minute cram for a pre-med exam? Probably not, there are bones in the human body too small to include in a replica like this, but if you slept through Skeletons 101 (which I'm assuming is a real college-level course) this book, out March 2018, could be a pretty cheap way to catch up on what you missed. [Taschen via Likecool]
---
More Design Posts: