It takes a healthy amount of vanity to gift someone a portrait of yourself, but a life-size, lickable, lollipop version of your face? That would require something closer to full-blown narcissism—or a private, long-running in-joke I never want to be a part of.
Firebox's new "Face Licker" service (yep, that's what it's calling it) simply requires you to submit a photo and a short description of the person you want sugarised, plus £40 to cover all those carbs, and enough patience to wait 8-12 working days for manufacture and delivery.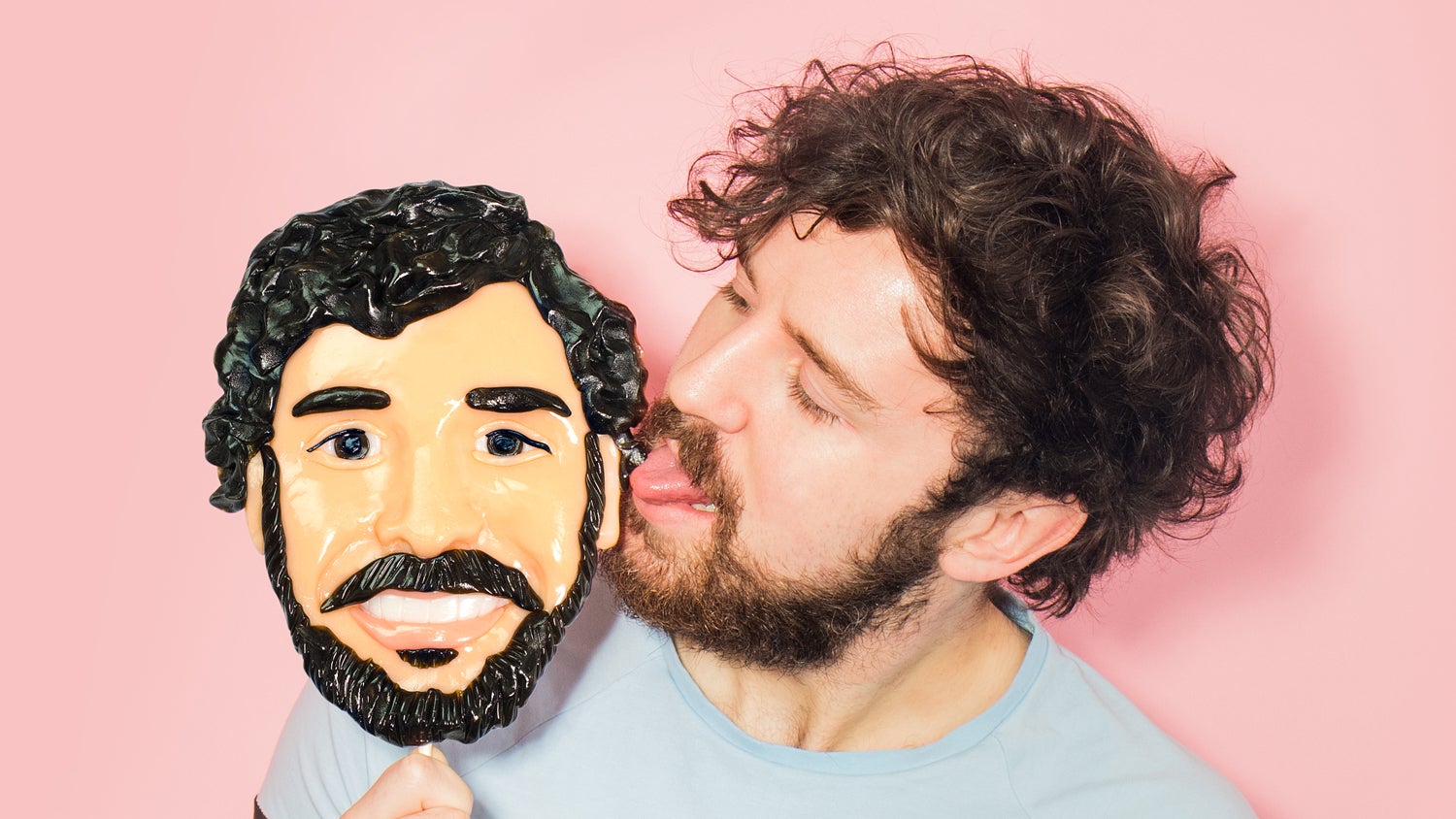 Photo: Firebox
It doesn't necessarily have to be your own face, either: Firebox will happily make a lollipop version of a friend or even a celebrity if, let's say, you've always harboured a secret fantasy about licking Mark Zuckerberg's face (don't judge me).
There are no returns if you're disappointed with the results, as trying to unload a candy version of a random person's selfie on another customer would be a hard sell. Besides, would you really want a lollipop version of your face ending up in the hands of a stranger? We're also a little disappointed you don't get to choose the flavours that go into your custom lollipop. It's tutti-frutti only, when in reality I think my face would taste more like a mix of wintergreen and day-old Hawaiian pizza. [Firebox]
---
More Wtf Posts: