Heads-up displays that use a car's windscreen as a sort of media screen are a good way to keep drivers informed while their eyes stay on the road ahead. But Daimler thinks it has an even better solution, and on its high-end vehicles it says it will soon introduce programmable, "million-pixel" headlights that project warning symbols and driving tips on the actual road itself.
The technology, which Daimler calls Digital Light, was demoed as a concept ten years ago, but at the Geneva Motor Show it's finally being introduced as a feature that's "expected" to be available on certain Mercedes-Maybach S-Class vehicles sometime this year.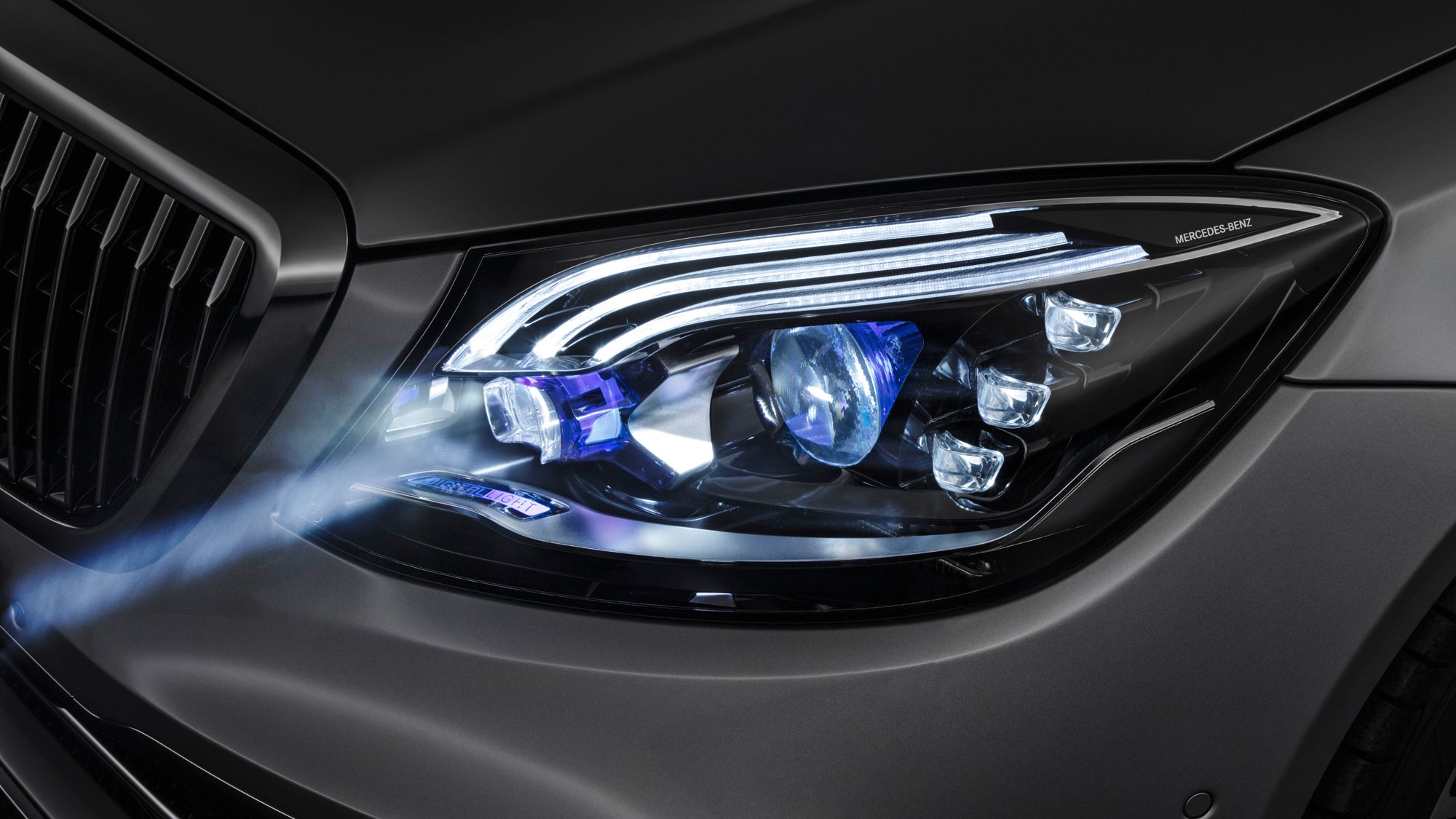 Sitting alongside the vehicle's standard headlights are a pair of small monochrome projectors that each feature "a resolution of over one million pixels," Daimler claims, resulting in an "HD-quality" image being projected onto the road surface ahead of the vehicle.
Using data from the car's onboard sensors, as well as traffic and obstacle data that GPS devices rely on, the headlights project symbols like a snowflake indicating slippery conditions ahead, a construction symbol reminding drivers to slow down for road workers, arrows for where to turn, and even simple white lines representing the size of your vehicle so you can immediately tell if you're able to squeeze into a narrow parking spot.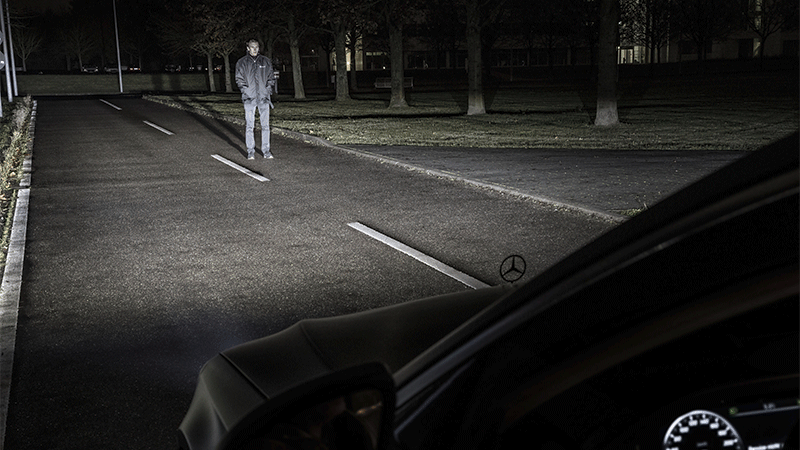 The most interesting feature of Daimler's headlights, however, is what they could do for other people sharing the road with you. The ability to selectively switch off pixels means the S-Class' headlights could help drivers avoid blinding oncoming vehicles or pedestrians, as onboard sensors detect faces and windscreens and automatically dim the brightness in those areas. [Daimler via New Atlas]
---
More Cars Posts: