The internet is made for many wonderful things, but also, it's made for yelling at each other loudly about beloved animated movies. So why not add some more fuel to the fire with your own Disney vs. Pixar March Madness bracket?
There's only a few more days in March to be seasonally appropriate with bracket-madness, and the internet has decided to save some of the best bracket madness until last with this Sophie's Choice-ian matchup between Disney's animated output and Pixar's. No matter what happens, the House of Mouse wins, but even then, there has been lots of internet rage over the past few days thanks to this damn thing, first posted by Twitter user @smjxmj this weekend.
Let's discuss pic.twitter.com/RlPhonUPfP

— Jolley Rancher (@smjxmj) March 24, 2018
Arguments have been had, friendships torn apart. Global warming has spiked due to the sheer volume of hot takes being furiously typed away even as we speak. So naturally, we thought we'd turn it over to you to contribute even further. Use the blank bracket in the header image above and post your own in the comments. For reference on how to do it right, here is mine: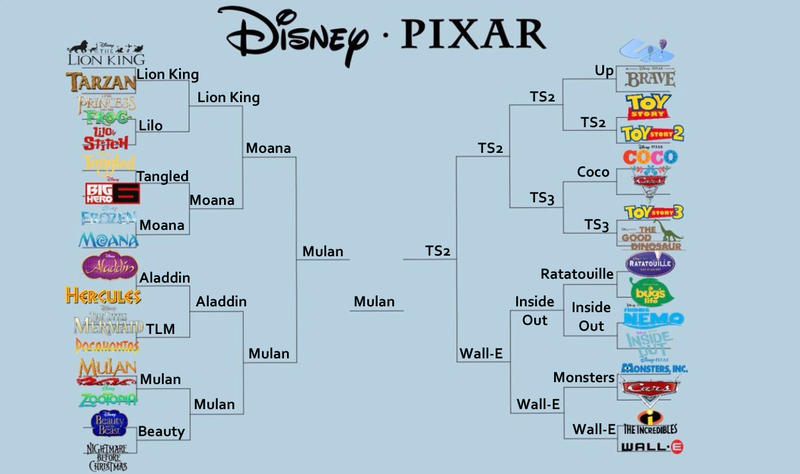 And here is my colleague Beth Elderkin's, who is wrong: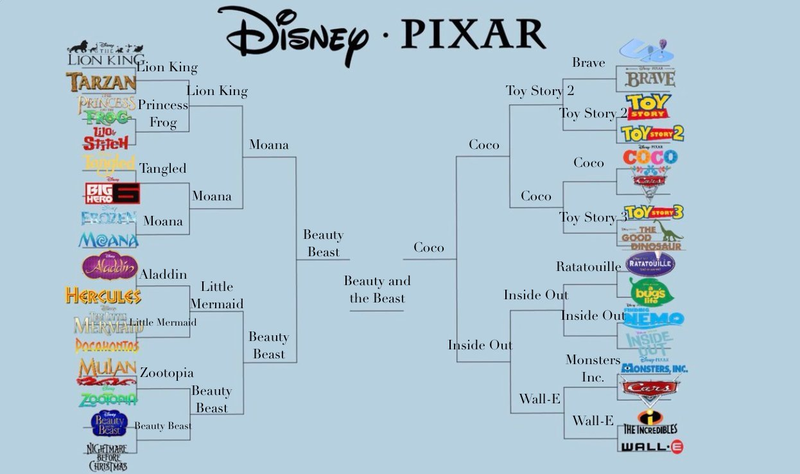 Go forth, friends.