The most-watched YouTube video of all time, "Despacito" by Luis Fonsi and Daddy Yankee, was was briefly removed from YouTube early this morning, along with several other popular YouTube videos, after hackers seemingly defaced the videos.
Videos from Adele, Chris Brown, DJ Snake, Drake, Katy Perry, Selena Gomez, Shakira, and Taylor Swift were reportedly also hacked. The hackers, who refer to themselves as Kuroi'sh and Prosox, changed the title of the videos to claim their responsibility for the hack.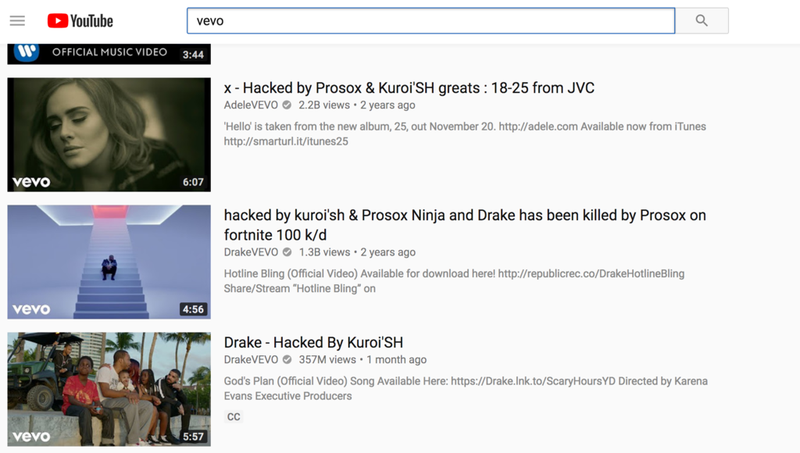 Screenshot: YouTube
The hackers seem to have left many of the videos unchanged, aside from the titles. But some videos' thumbnail images were swapped out with an image of a gun-wielding masked gang, a still from the TV series Money Heist.
All the videos had been uploaded on the video hosting service Vevo. A Twitter account that seems to belong to one of the hackers, Prosox, claimed they used a script to deface the videos, and that it was just for fun.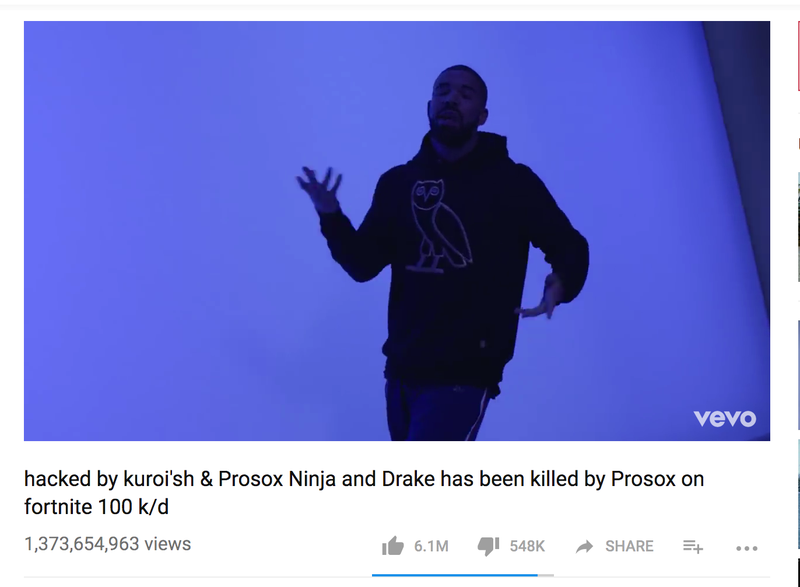 Screenshot: YouTube
The hackers do seem to have had some fun with the titles. They changed the title for Drake's video for "Hotline Bling," to "Drake has been killed by Prosox on fortnite," a video game.
A YouTube spokesperson shared the following statement with Gizmodo: "After seeing unusual upload activity on a handful of Vevo channels, we worked quickly with our partner to disable access while they investigate the issue."
The videos all appeared to be back to normal at the time of publishing. [BBC, The Verge]
---
More Youtube Posts: