Last week on Jimmy Kimmel Live, the cast of Avengers: Infinity War was tasked with drawing their own characters. Although art is subjective, the results are almost universally terrible. But that's ok, because there's an undeniable heart to them all. The best part is, though, over on CharityBuzz, all the drawings are up for auction, with proceeds going to the Starlight Children's Foundation. So you can actually own them if one catches your eye. Here are all the drawings.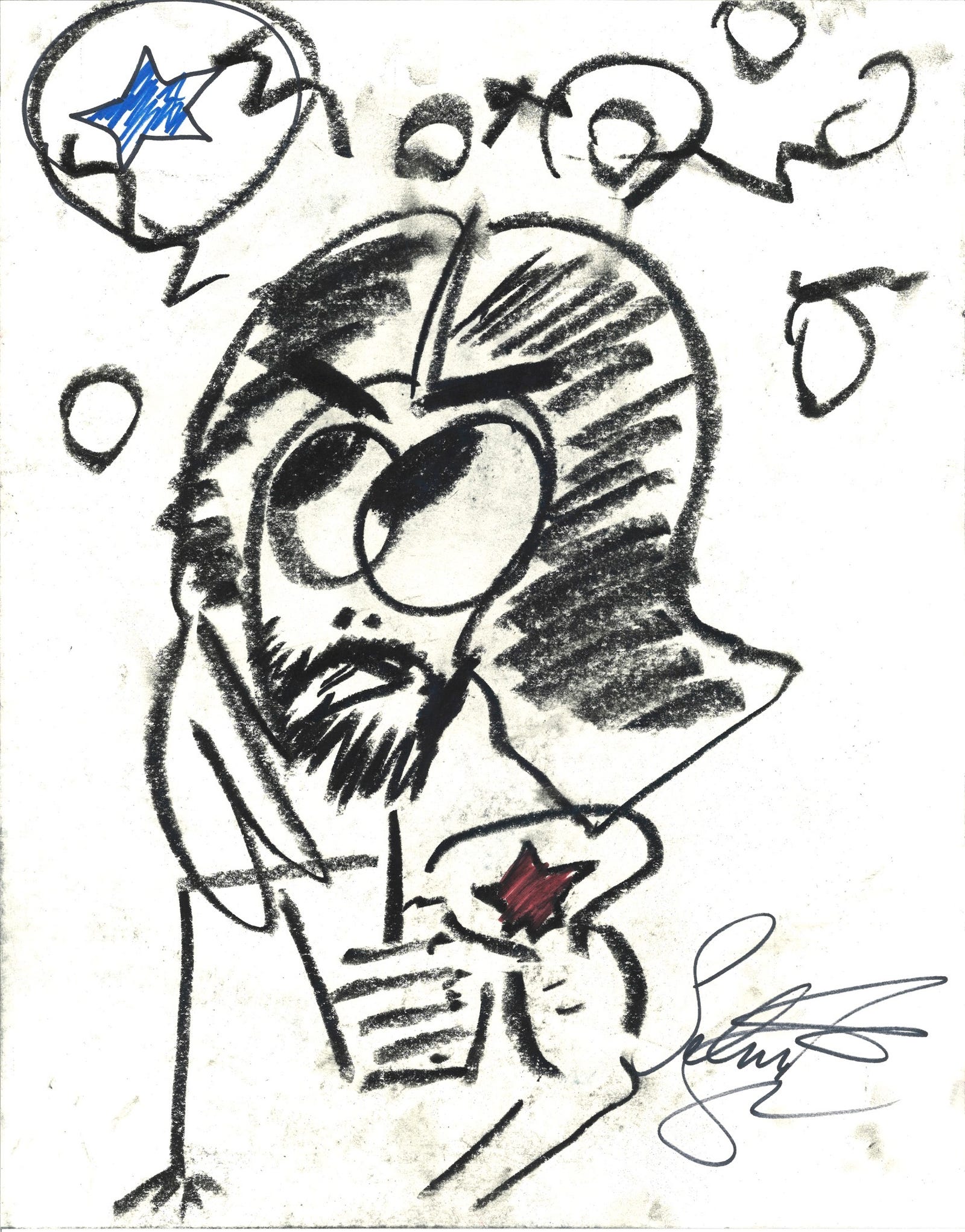 Winter Soldier by Sebastian Stan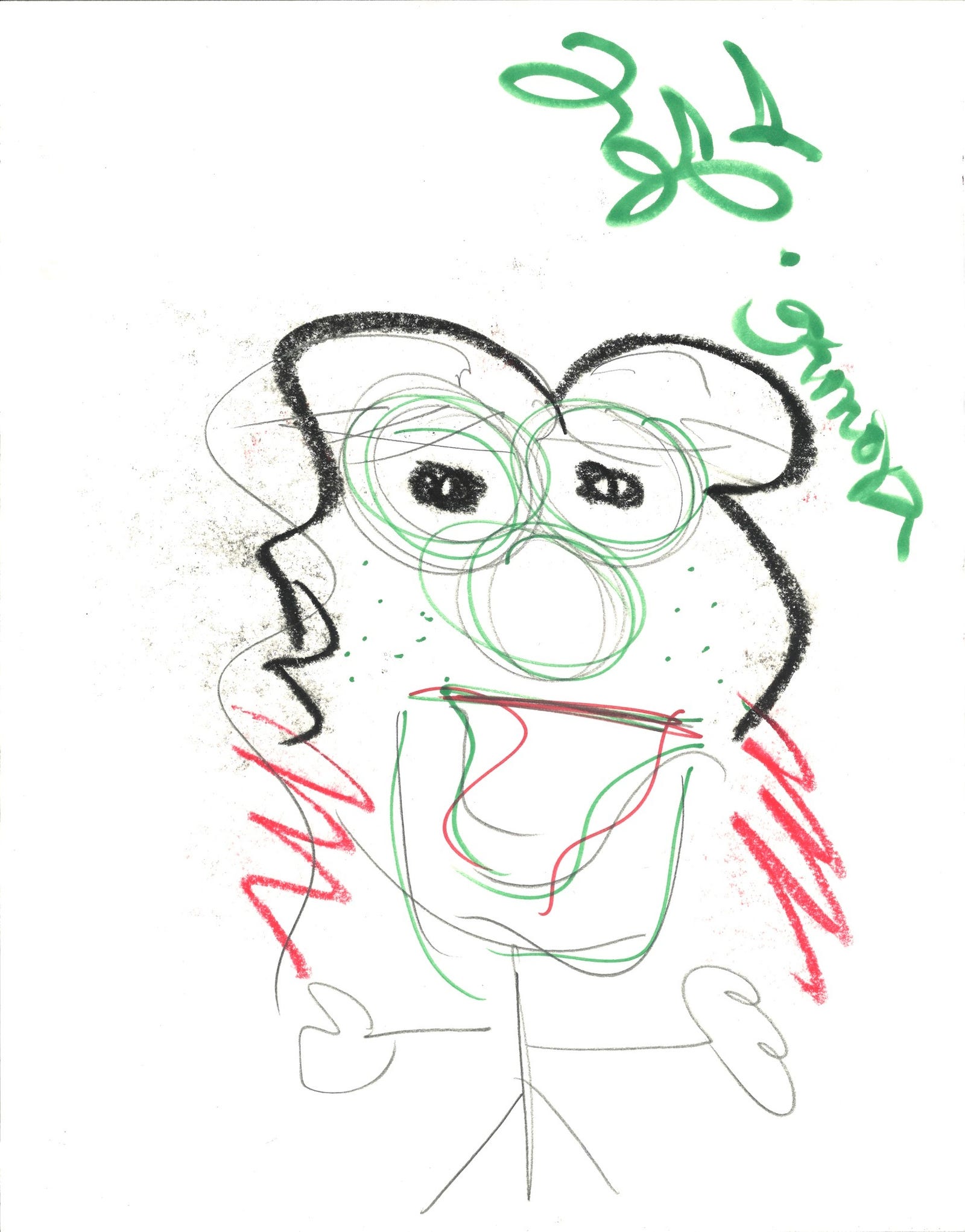 Gamora by Zoe Saldana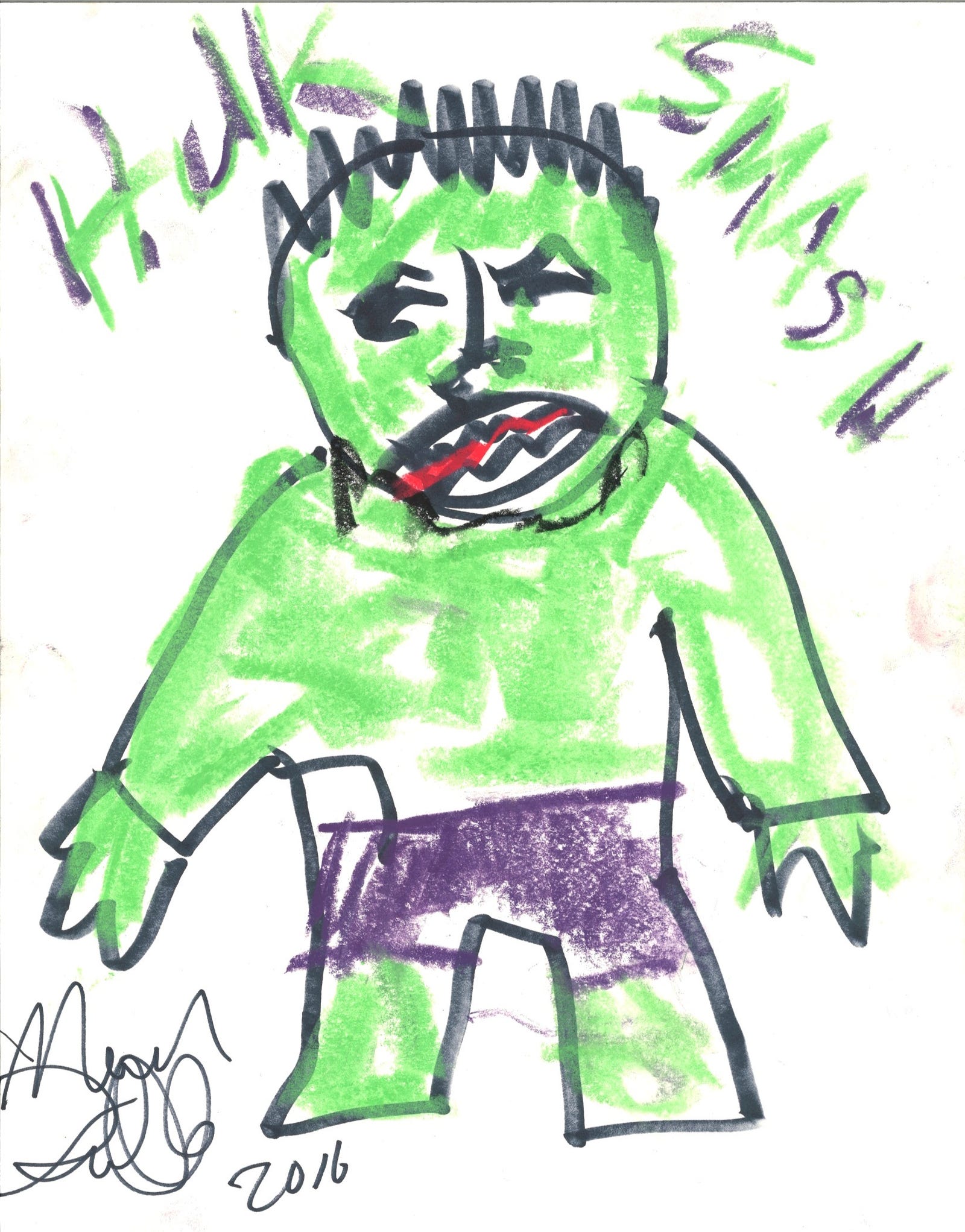 Hulk by Mark Ruffalo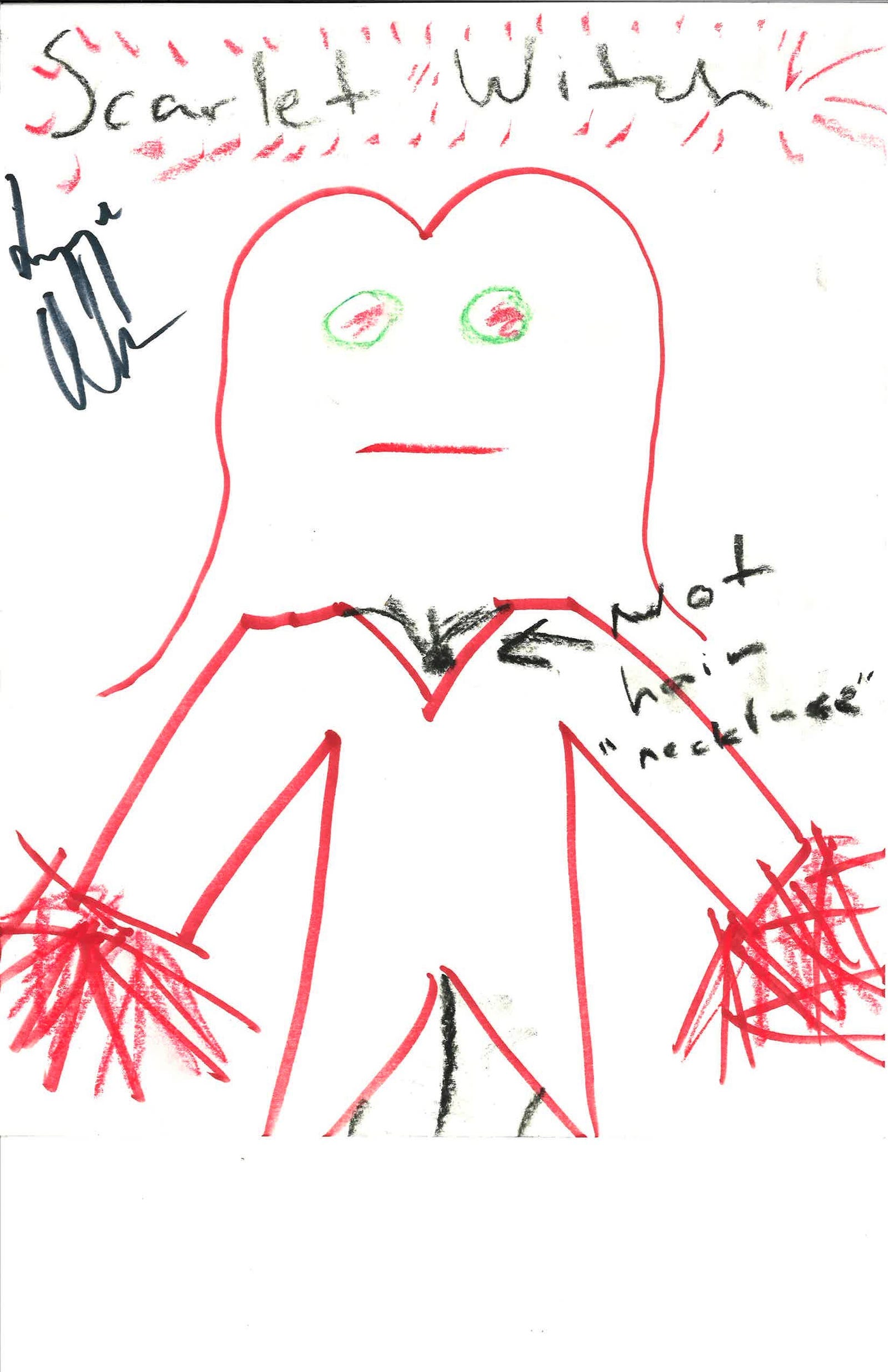 Scarlet Witch by Elizabeth Olsen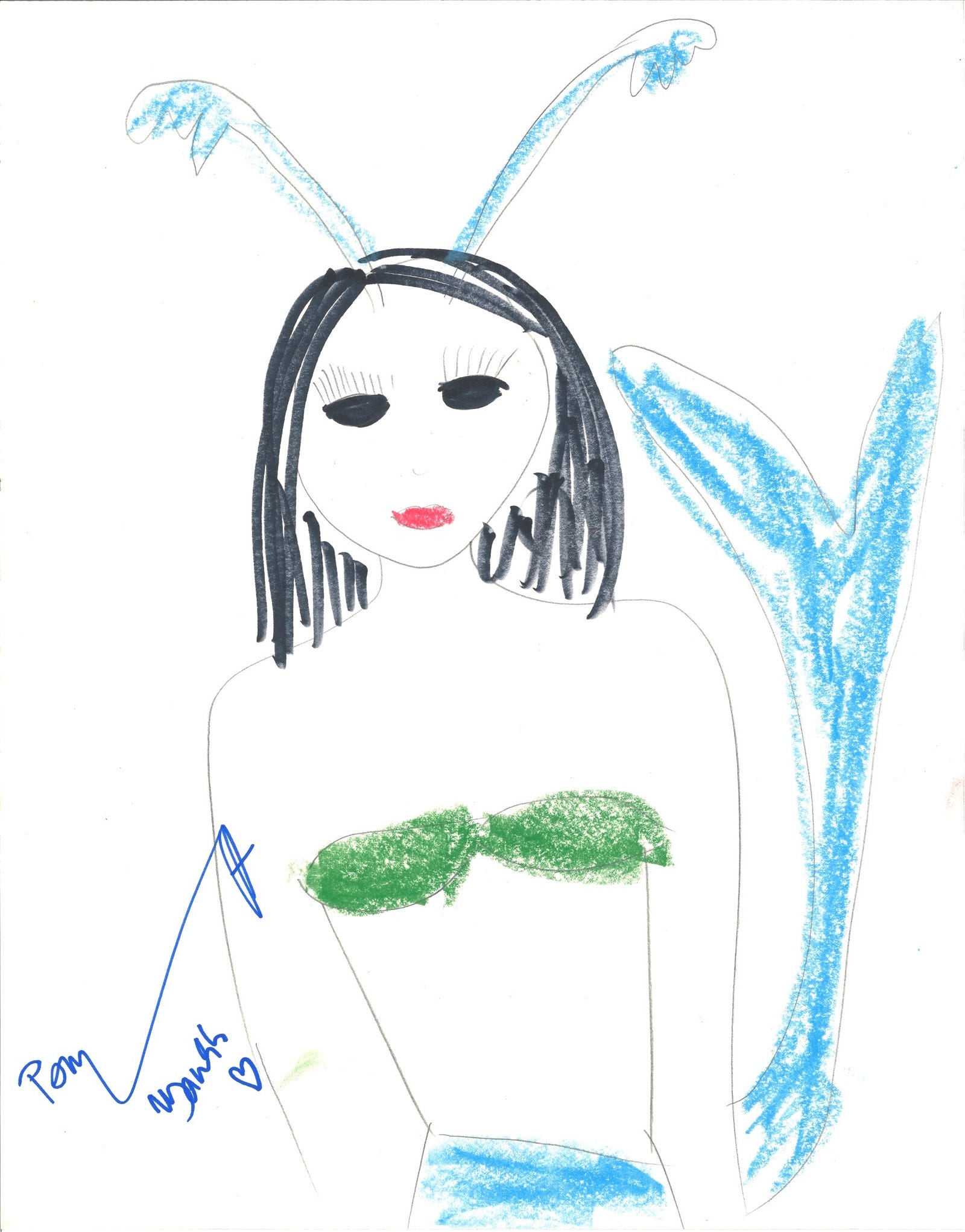 Mantis by Pom Klementieff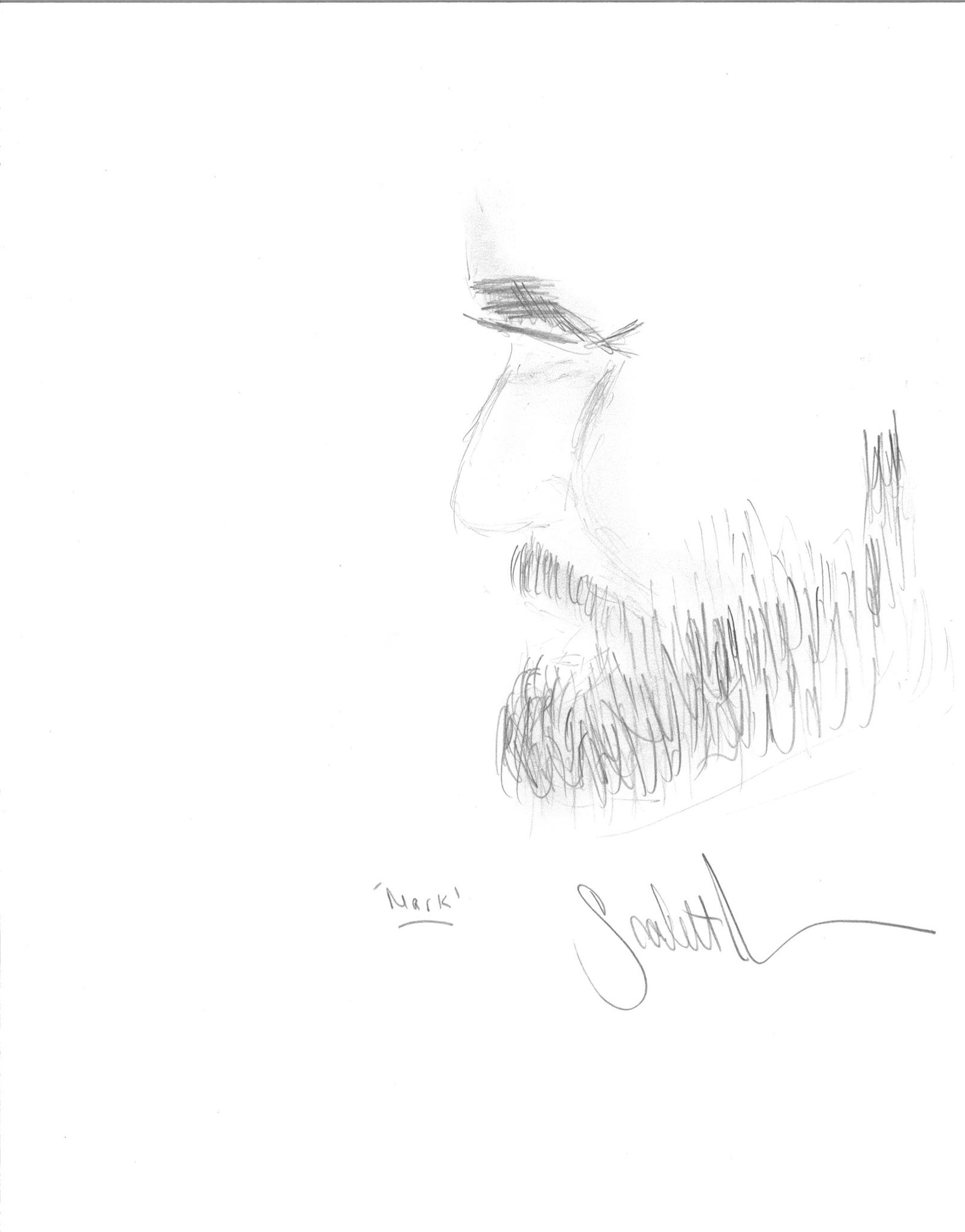 Mark Ruffalo by Scarlett Johansson (He's kind of his own superhero, I guess.)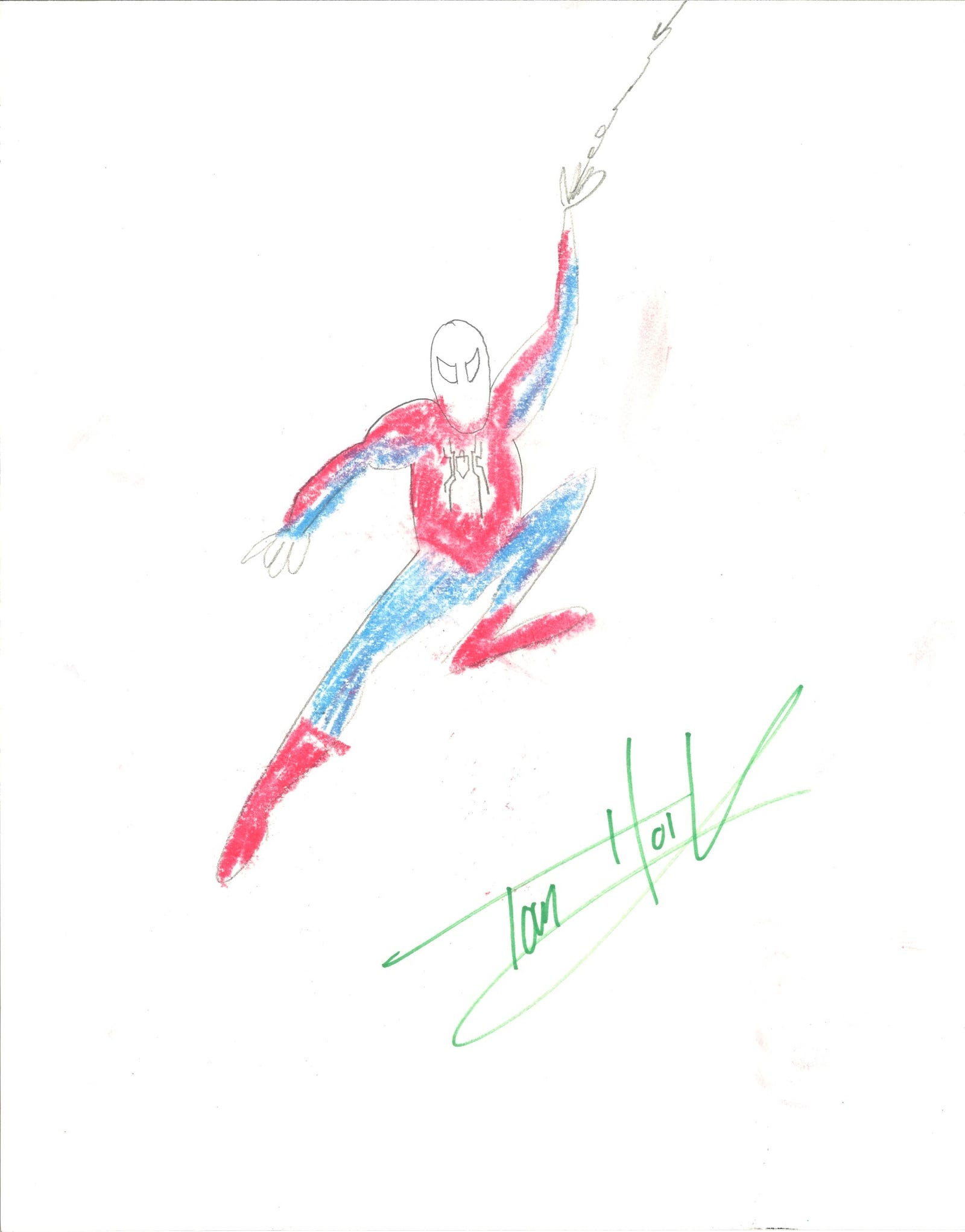 Spider-Man by Tom Holland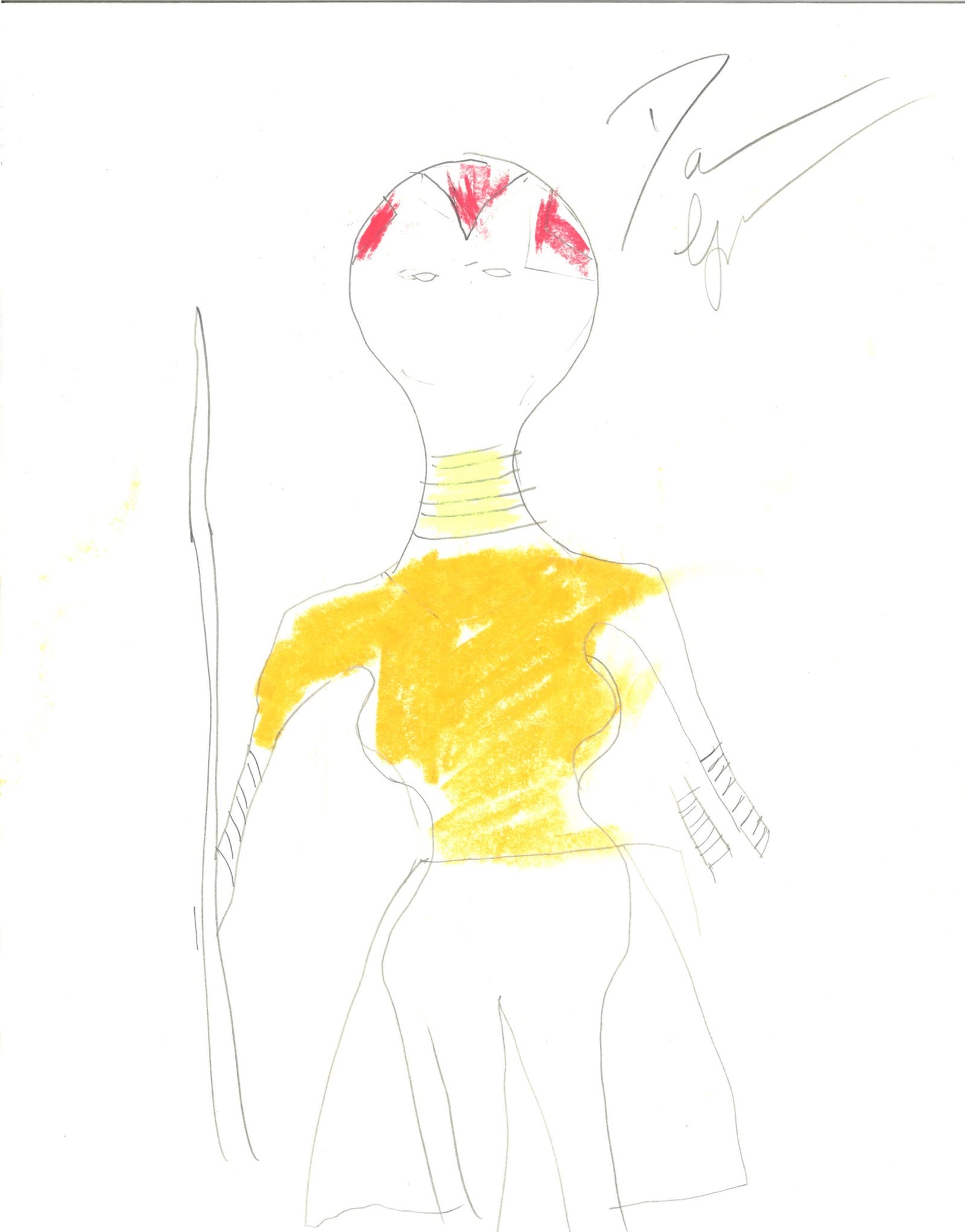 Okoye by Danai Gurira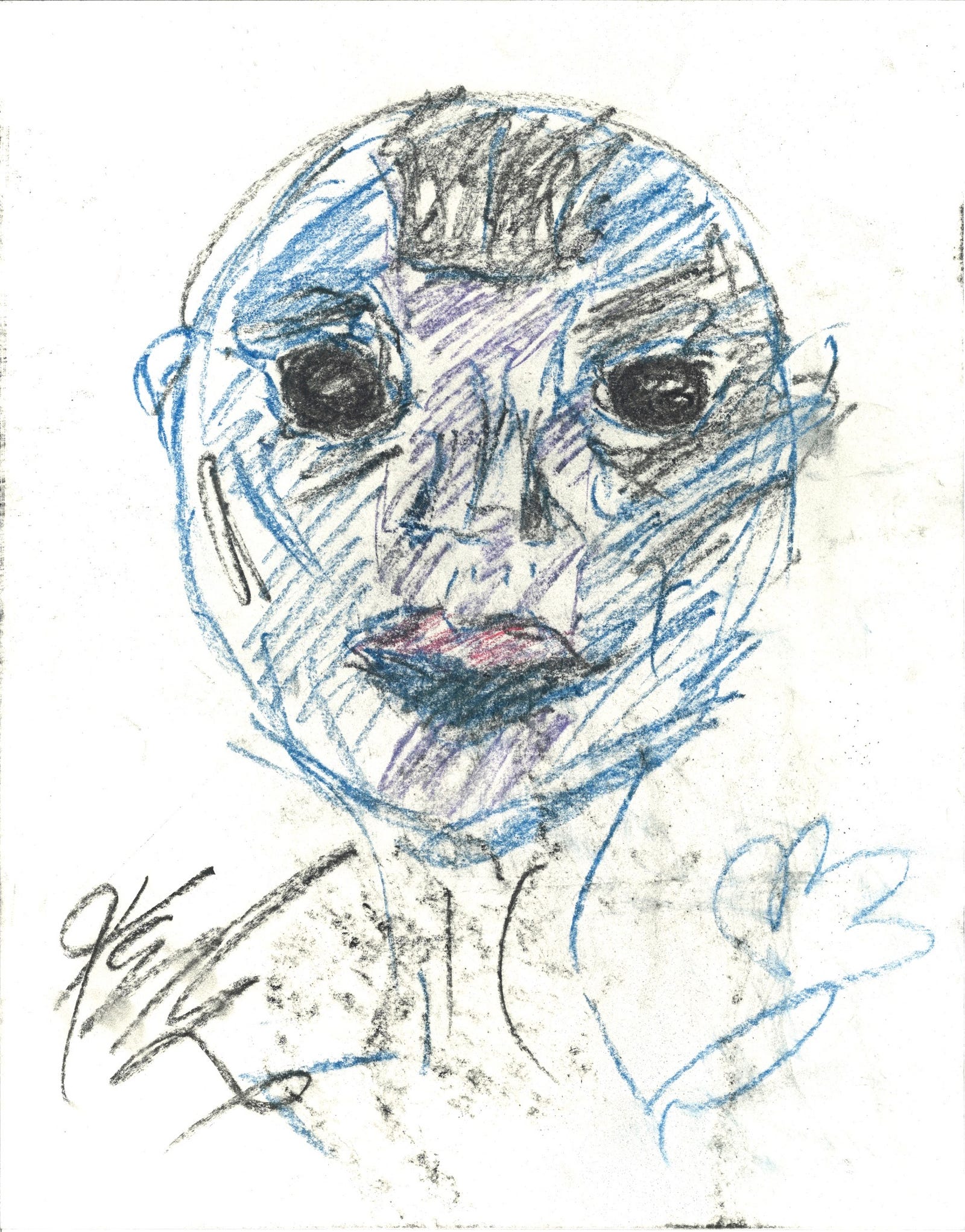 Nebula by Karen Gillan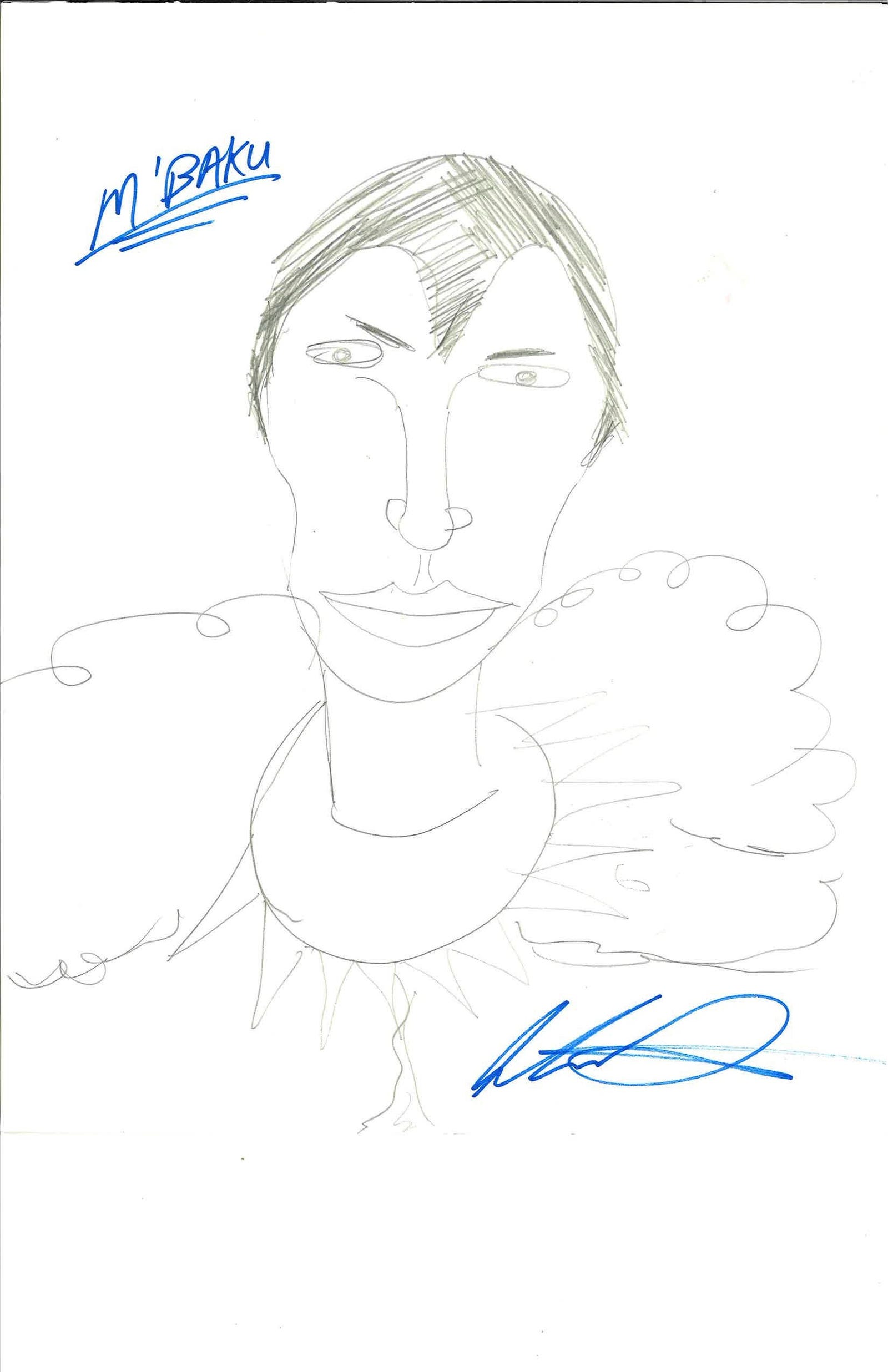 M'Baku by Winston Duke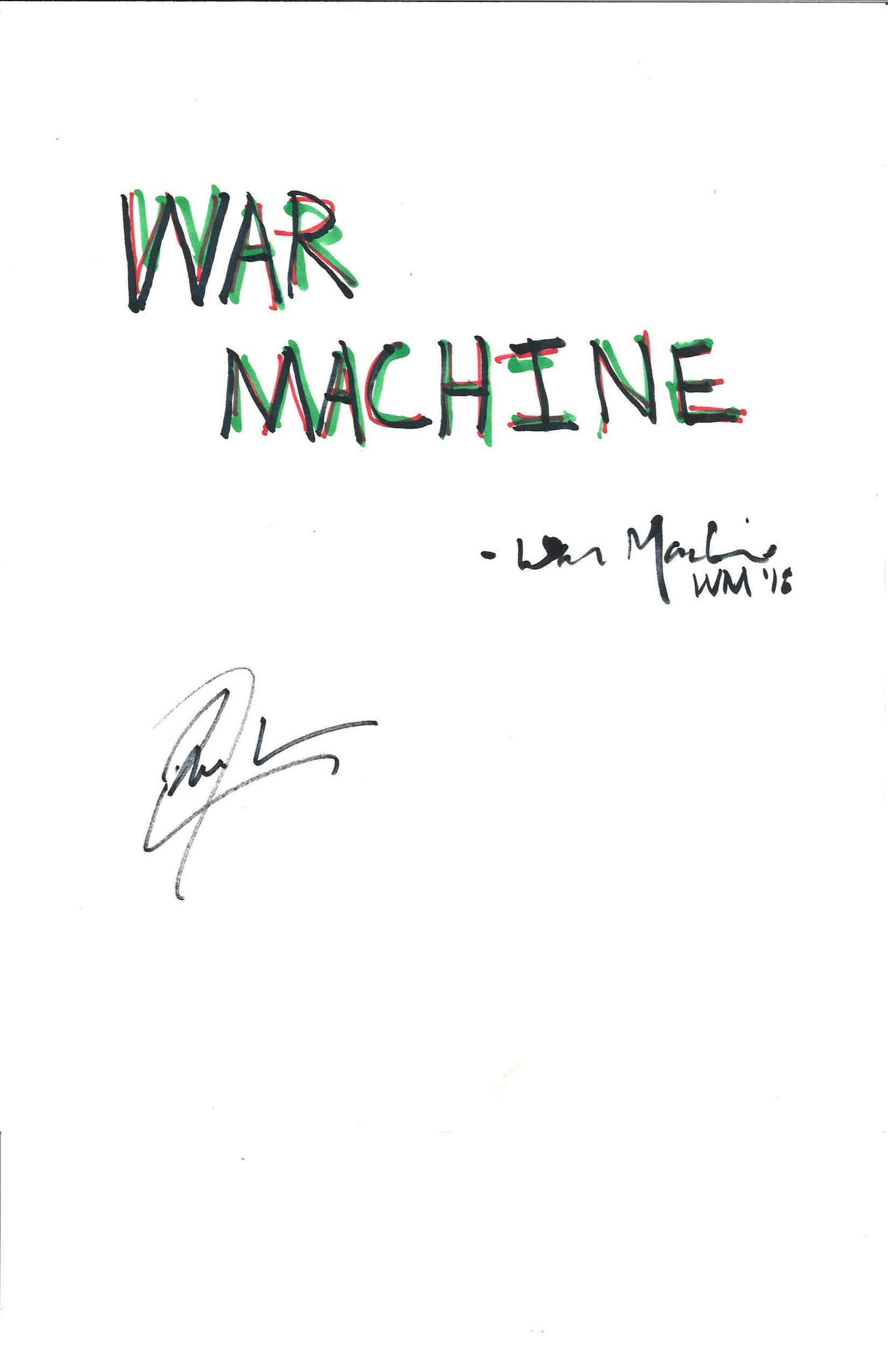 ....WTF Don Cheadle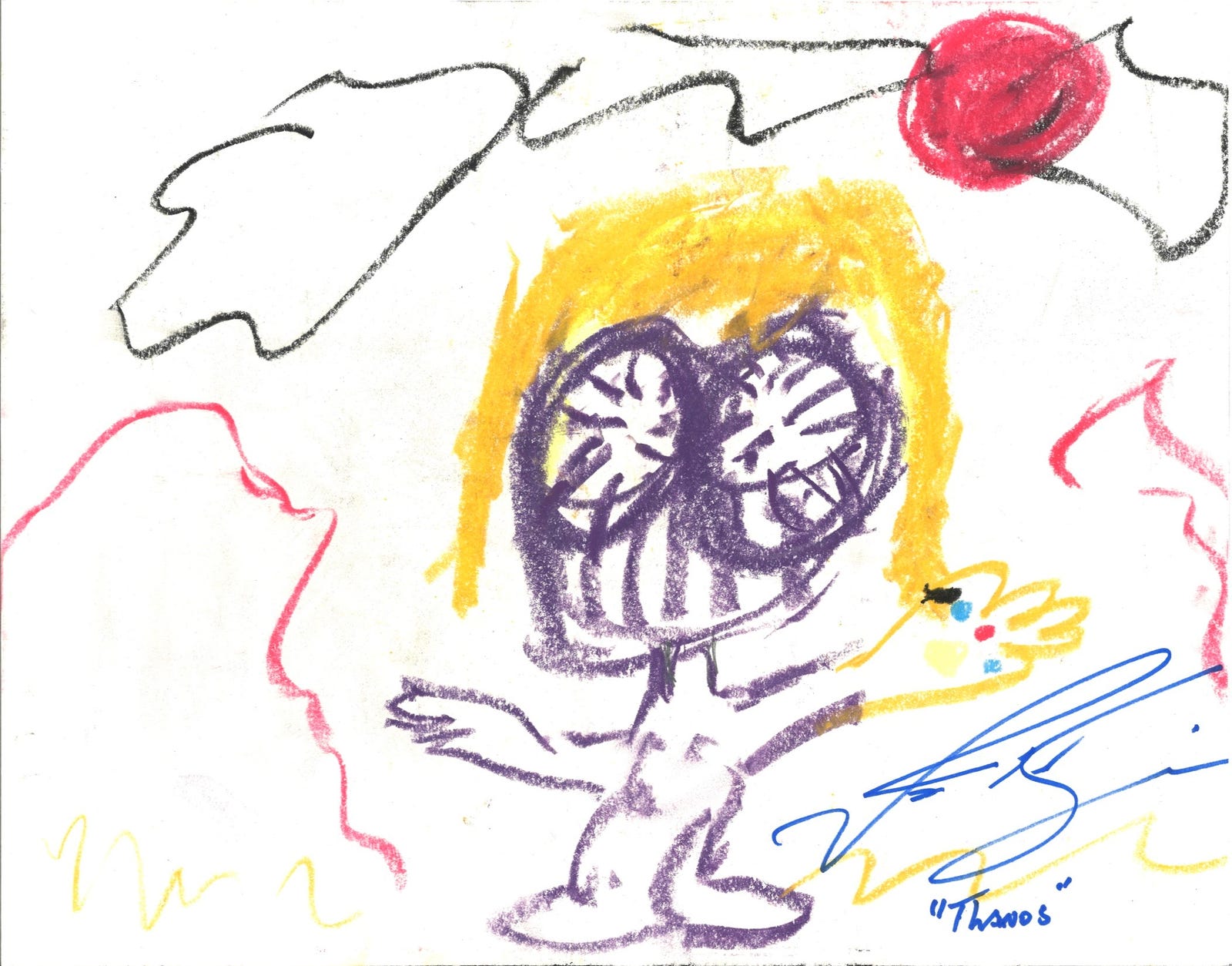 Thanos by Josh Brolin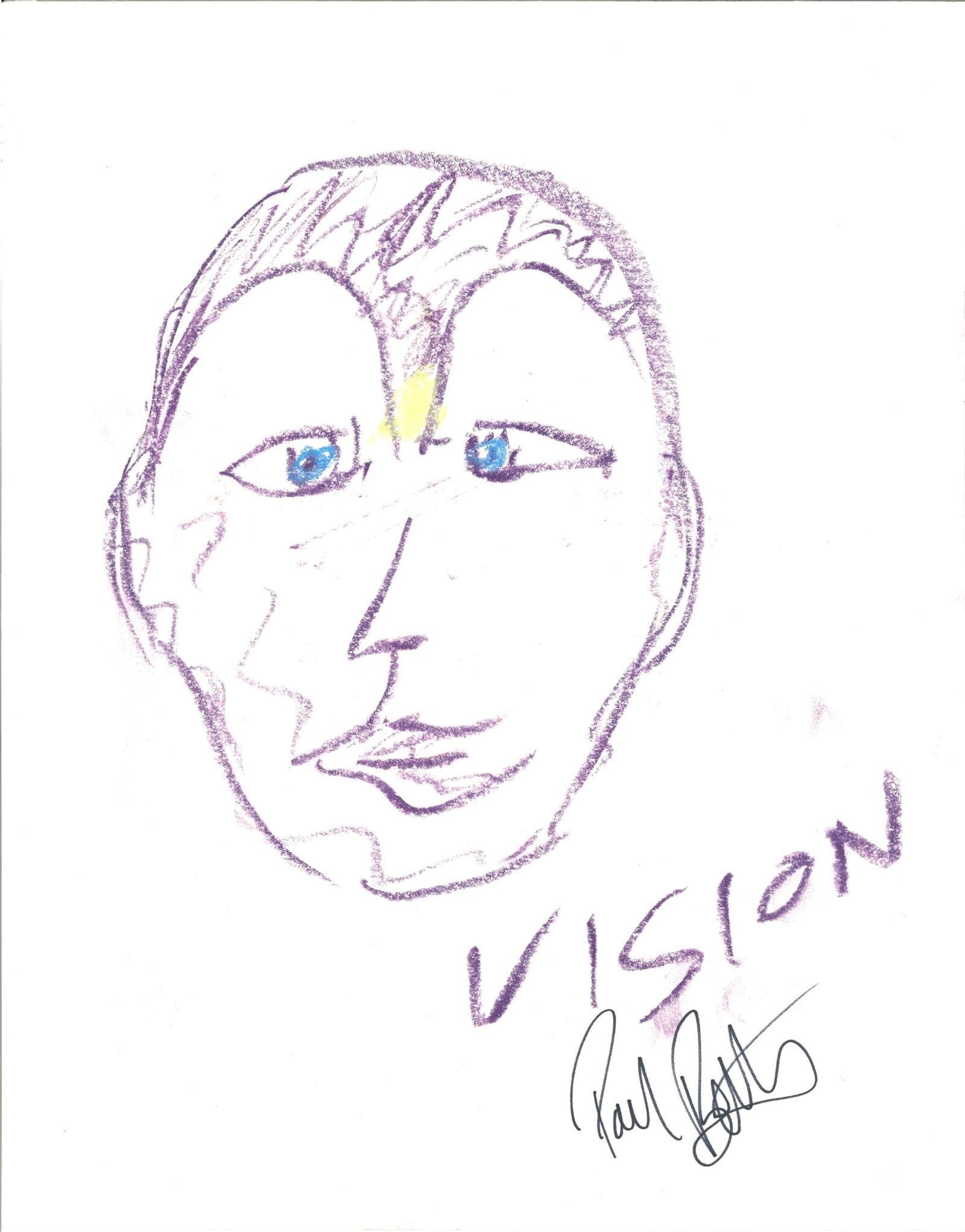 Vision by Paul Bettany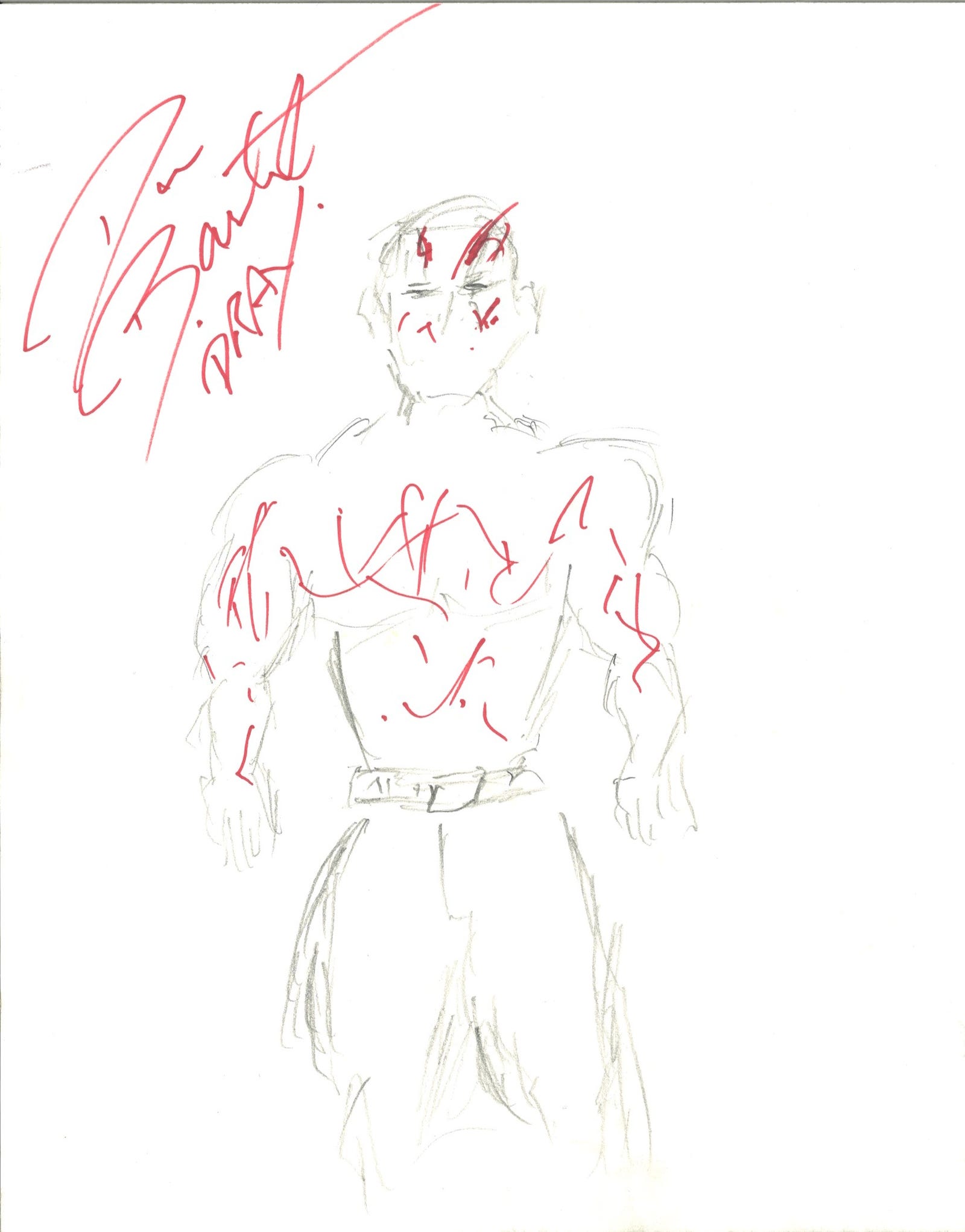 Drax by Dave Bautista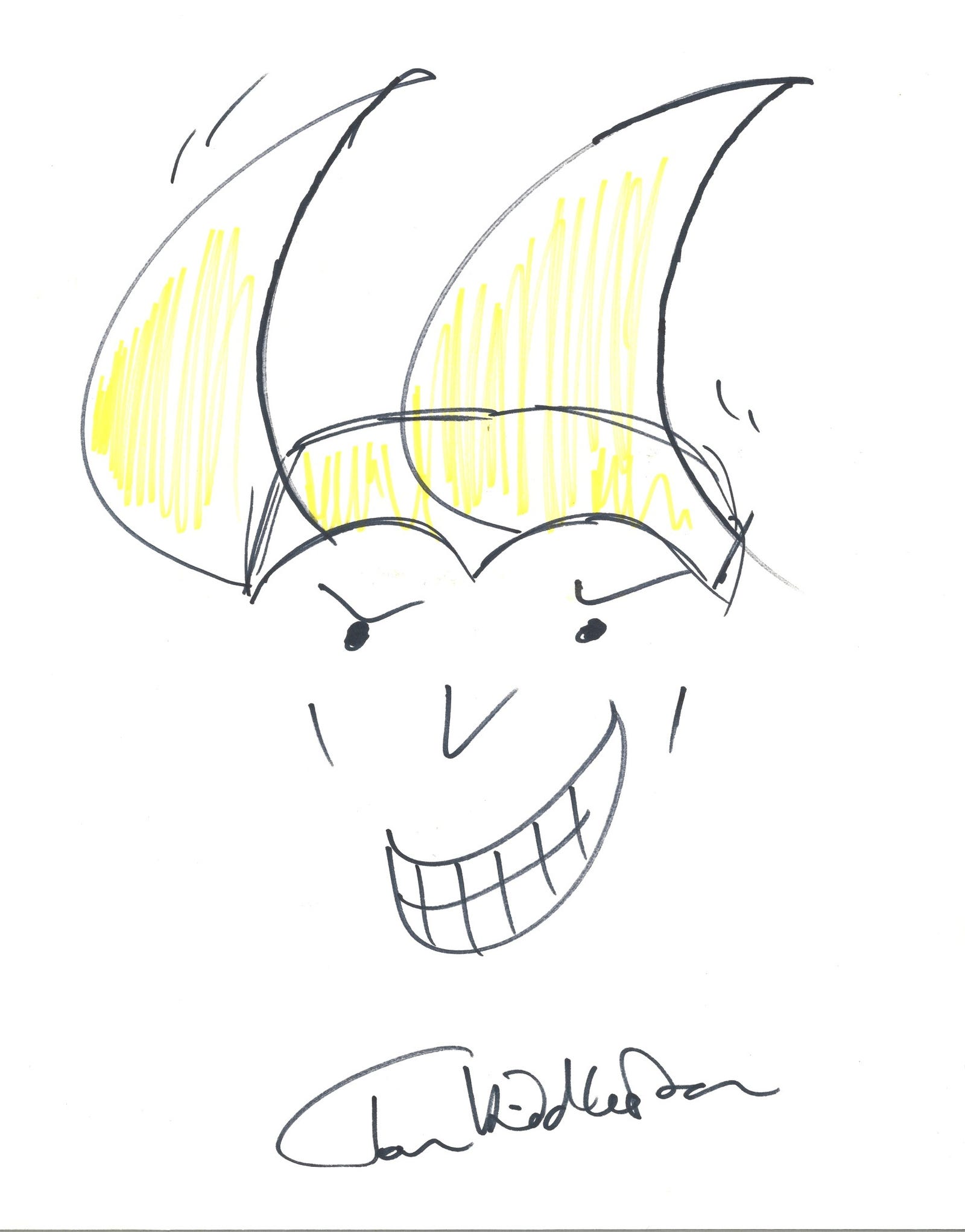 Loki by Tom Hiddleston, certainly one of the best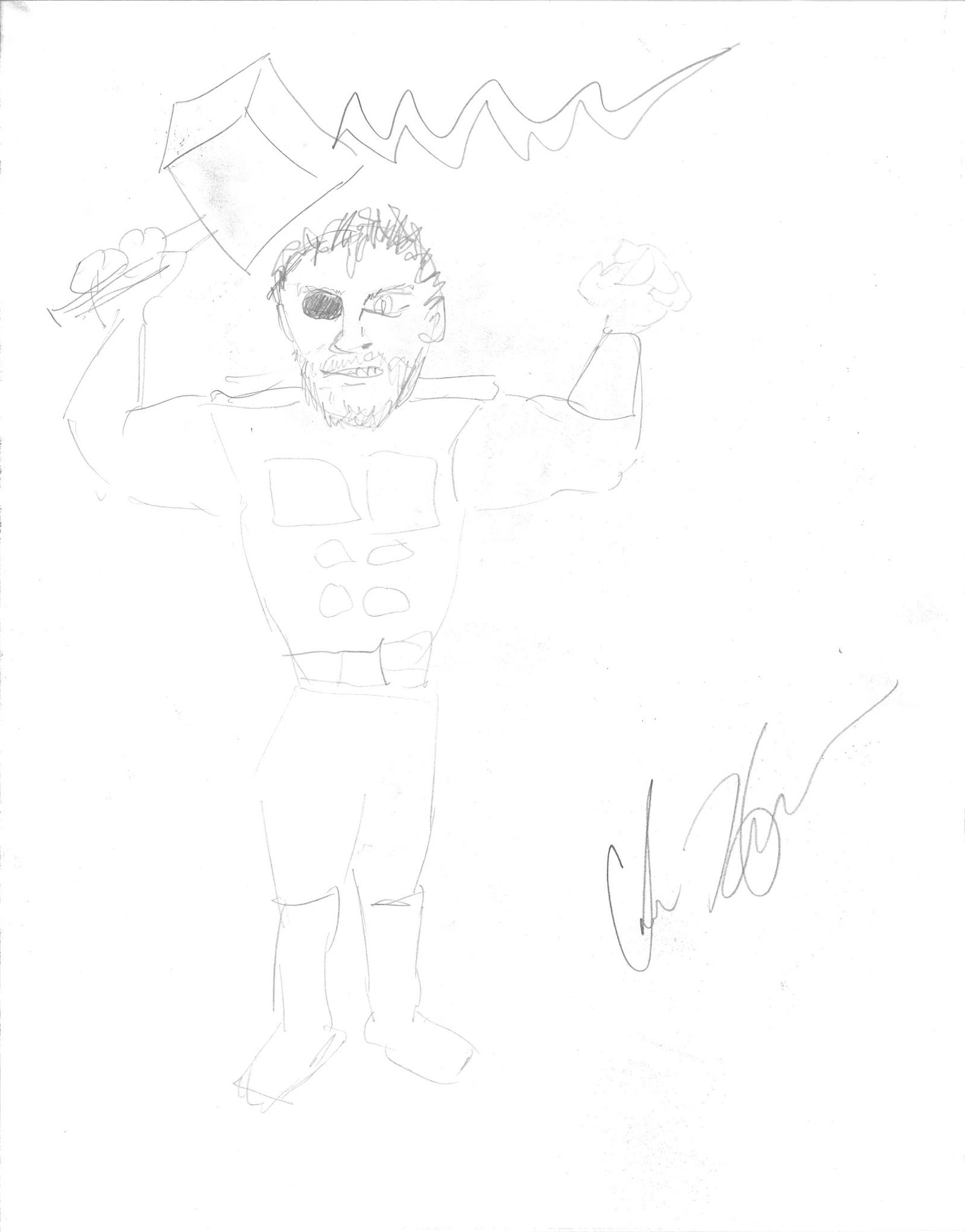 Thor by Chris Hemsworth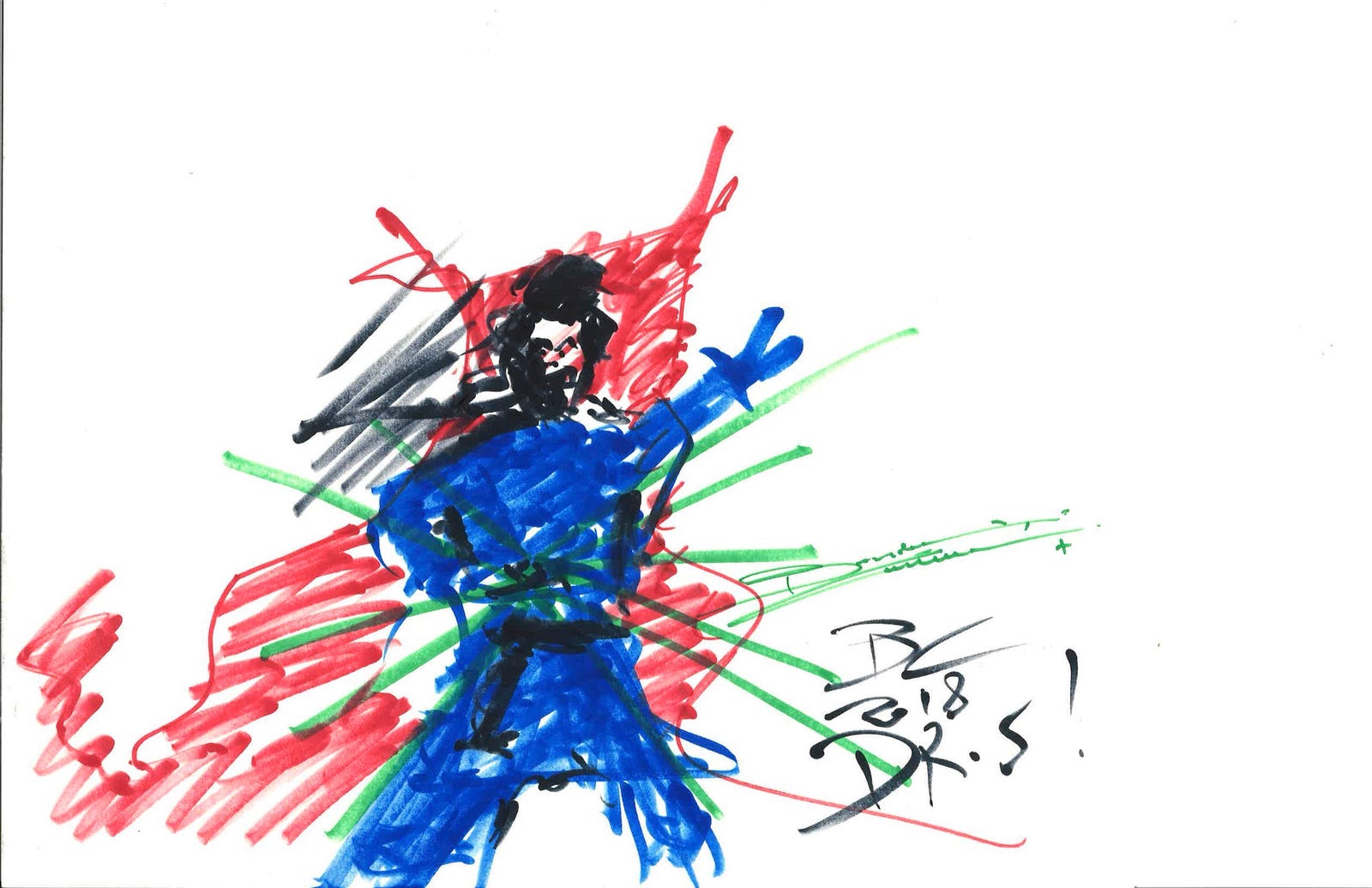 Doctor Strange by Benedict Cumberbatch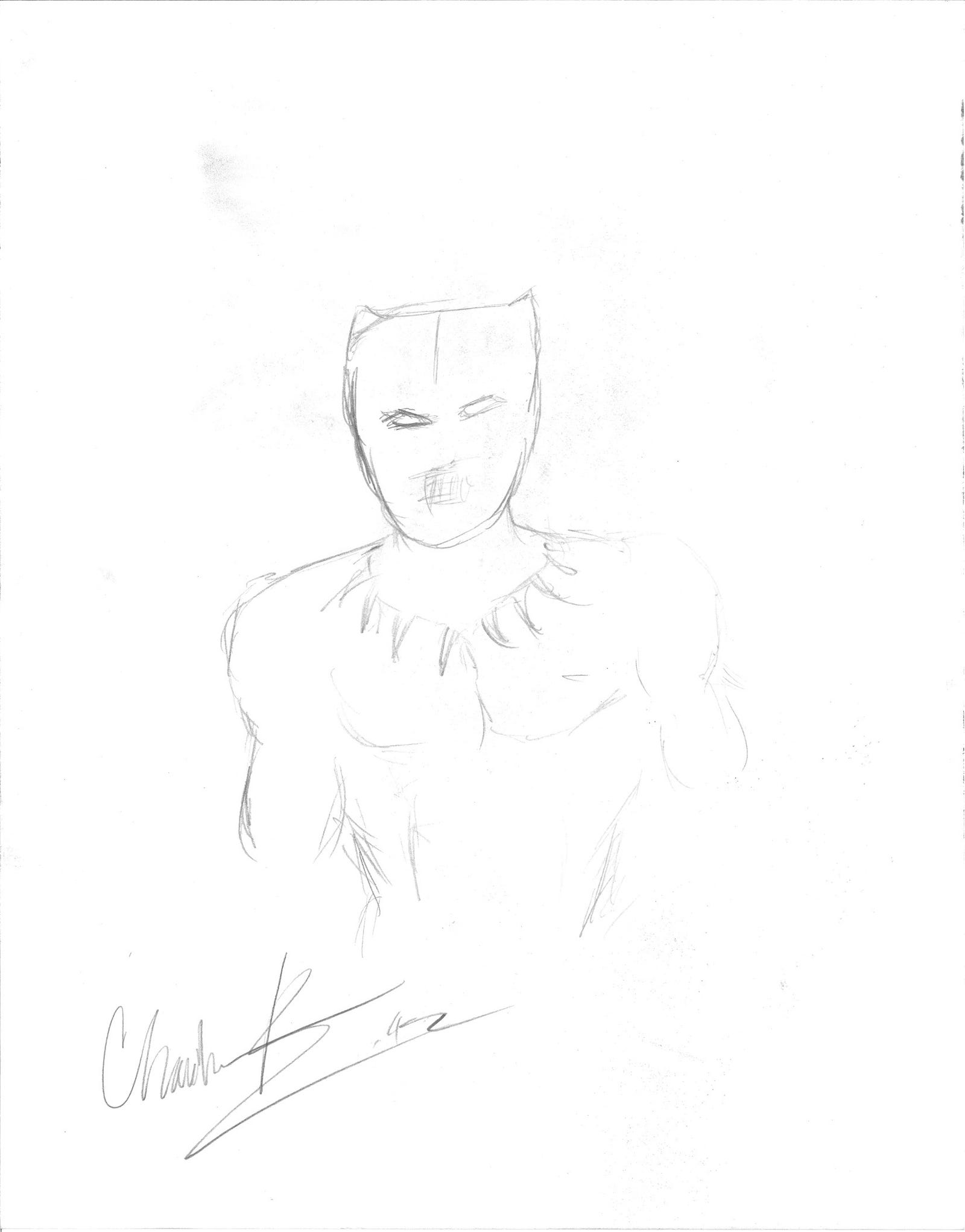 Last, but not least, Black Panther by Chadwick Boseman
And here's a playlist of the drawing going down on Kimmel, which will also explain why I didn't put Robert Downey Jr. in there. It's still available though.
To bid, head over to CharityBuzz. But bring your wallets, cause these drawings, bad as they may be, are not going cheap. [CharityBuzz]
---
More Marvel Posts: