Instagram's YouTube era apparently starts now. Today it officially announced IGTV, a new home for up to hour-long videos that will live on Instagram's explore page and in a separate, standalone app.
Instagram boasts that IGTV will feature videos from creators like Lele Pons, former Vine star King Bach, and Fortnite streamer Ninja, but like YouTube, it'll also allow for anyone to post videos. The Facebook-owned service says "IGTV will be rolling out globally over the next few weeks on Android and iOS."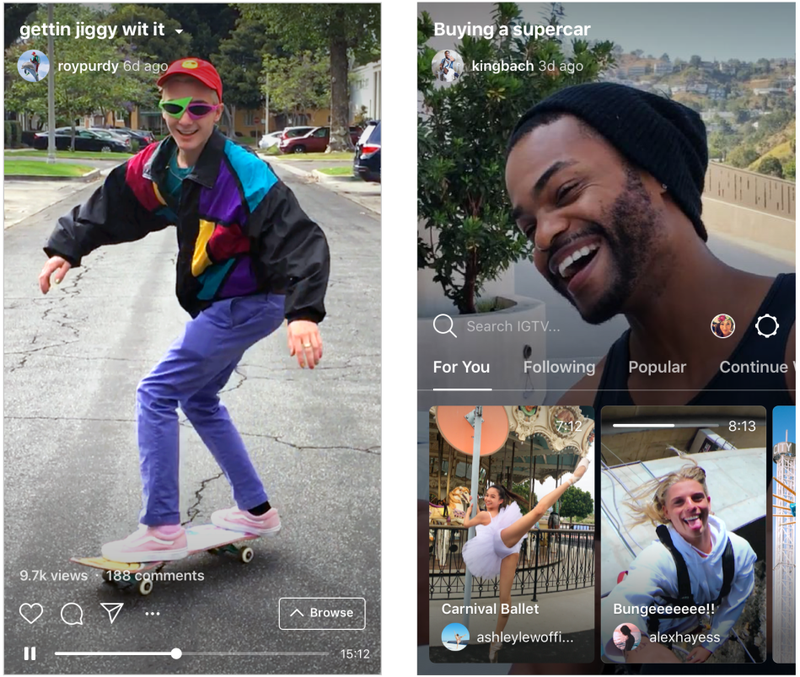 Screenshot: Instagram
Speaking on stage today at the service's launch event, Instagram cofounder Kevin Systrom reminisced about the good days—when Instagram wasn't so damn complicated. "It started with square photos and videos—those were the good old days right guys," said Systrom. "Since then video has exploded, we've continued to build video experiences, and in 2016 we launched stories... which brings us to IGTV."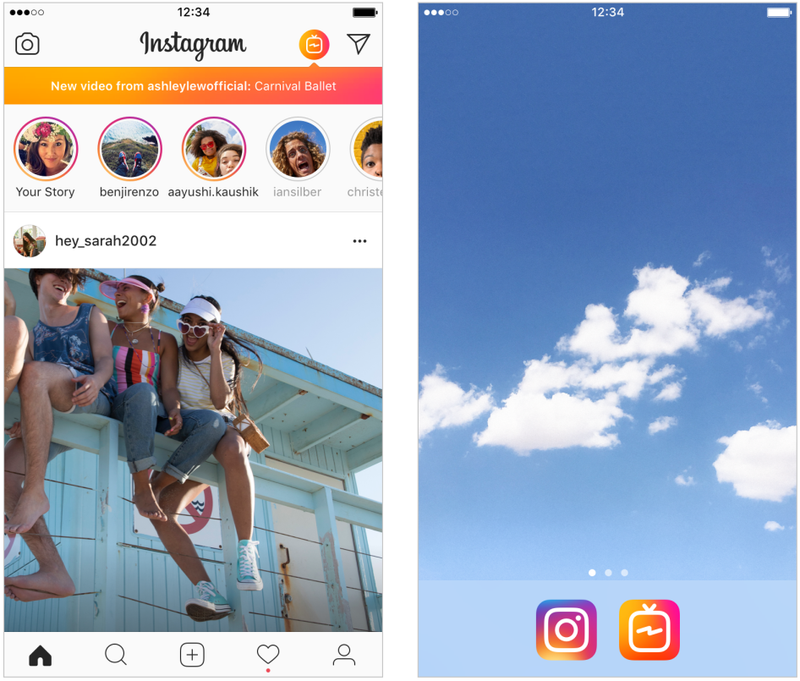 Screenshot: Instagram
This shift for Instagram is an attempt to directly compete with YouTube. The Wall Street Journal reported on the news earlier in the month by pointing out that Instagram was exploring how long videos should work on the platform with a particular focus on vertical videos. TechCrunch then followed up on that story, reporting that Instagram was seeking out specific YouTube creators who might be interested in the platform.
The last nine months haven't been particularly great for YouTube—from child exploitation videos, Logan Paul, and ever looming concerns over monetisation. Facebook, still reeling from the fallout of the Cambridge Analytica scandal, likely would not enjoy reliving YouTube's nightmare, so it will be interesting to see how IGTV addresses many of the same issues that have sparked on YouTube over the years, since apparently that's the kind of content, and the sort of creators, it's trying to court.
---
More Instagram Posts: