For longtime Android users, it was a sad day when Google killed off its adorable blobs and replaced them with a more standard set of emoji alongside the release of Android Oreo. And while blobmoji sort of lived on in Google messaging app Allo, with development for that app now on an indefinite hiatus, it looked like the blobs were destined to die again.
Thankfully, it seems someone over at Google still cares about our wobbly little friends. In the latest update to Gboard, the blobs have returned in the form of a handy sticker pack. According to the Verge, they'll also arrive in a forthcoming addition to Android Messages.
While not quite as useful as true system-level emoji, the blob sticker pack means that, once again, you can taunt all your friends and acquaintances well-jellified representations of your feelings. I mean really, isn't this...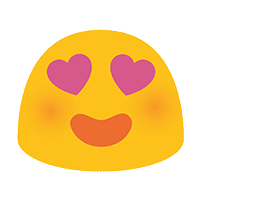 ...much better than this?

Unfortunately, while not all 100-plus original blobmoji have returned, many favourites including the octopus and the cat have been saved, and they have even been joined by a few revamped blobs with new animations.
In Gboard, users should be able to get the new sticker pack now by simply downloading an add-on from within the app. We've reached out to Google to confirm that blobmoji will arrive on Android Messages and will update when we hear back, but we'll at least have to wait a little bit longer for an update before we can start sending blobs back and forth once again. [The Verge]
---
More Google Posts: