How does one take both the reality and fantasy of Luke Skywalker's final moments and display them in a single image? How about glow in the dark? That's what artist Mark Englert has done in his brand new poster for Rian Johnson's Star Wars: The Last Jedi called "I Will Not Be The Last Jedi," which Gizmodo can exclusively reveal today.
Englert has taken the gorgeous vista of Luke's final moments on Ahch-To and added a layer of glow in the dark inks that, when charged, reveals where he projected himself to on Crait. Check it out as a GIF.

The regular version of the poster has a glow in the dark layer.

This is what it'll look like at maximum glow in the dark charge.

Here's what it'll look like normal. Notice anything on the far right?
Like the poster? Well, you're in luck. Bottleneck Gallery, along with Lucasfilm and Acme Archives, will have it on sale as a timed edition from noon EST Thursday, July 19 through 11:59 p.m. EST Sunday, July 22. That means, they'll make as many as are ordered in that period. No rush. The 12 x 36 inch print costs $65.
In the mood for something a little more limited though? At the same time, a monochrome variant will be on sale. It's an edition of 225 and also costs $65. Here's that image.

The variant of Englert's piece.
And here are a few close-ups showing the detail in the poster.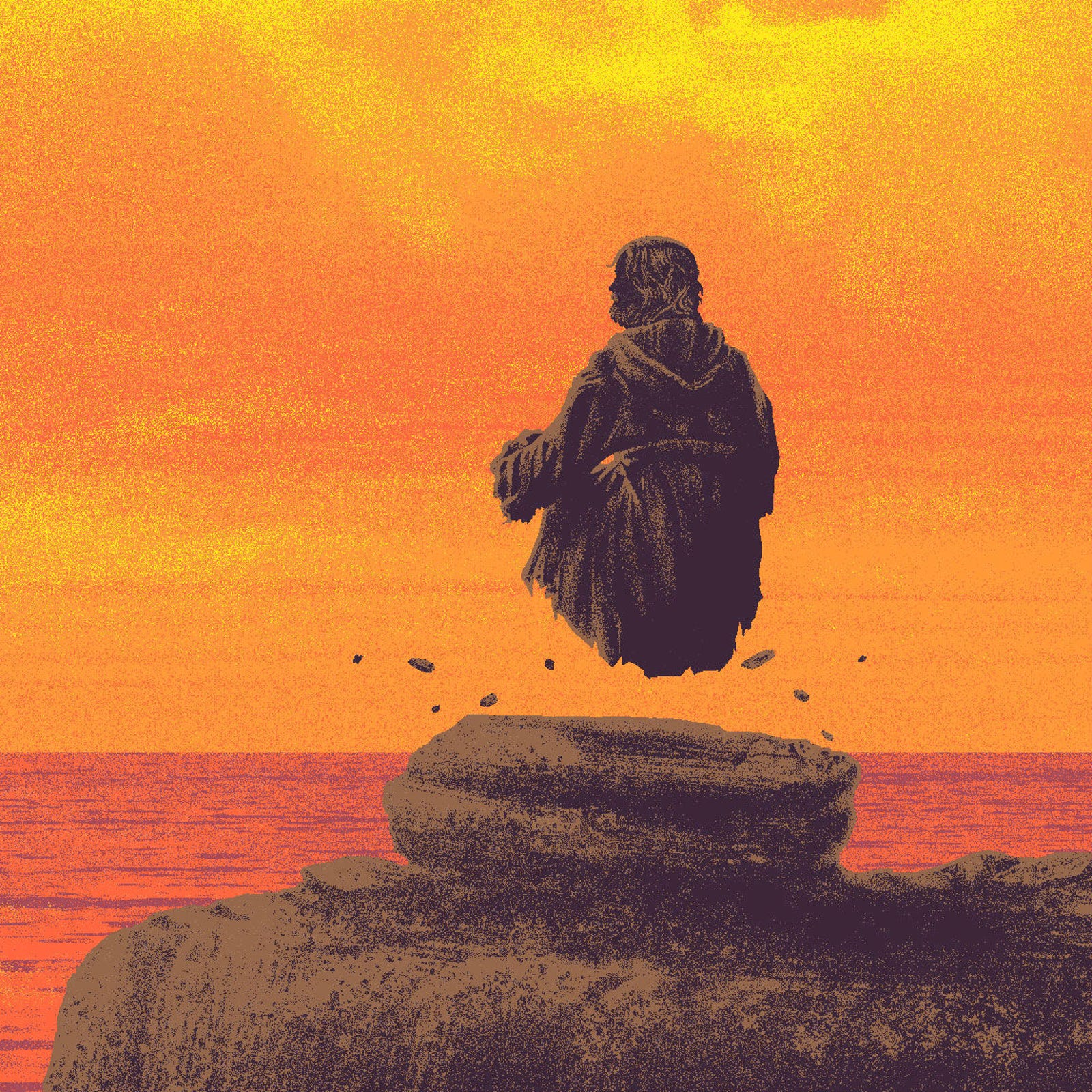 Floating Luke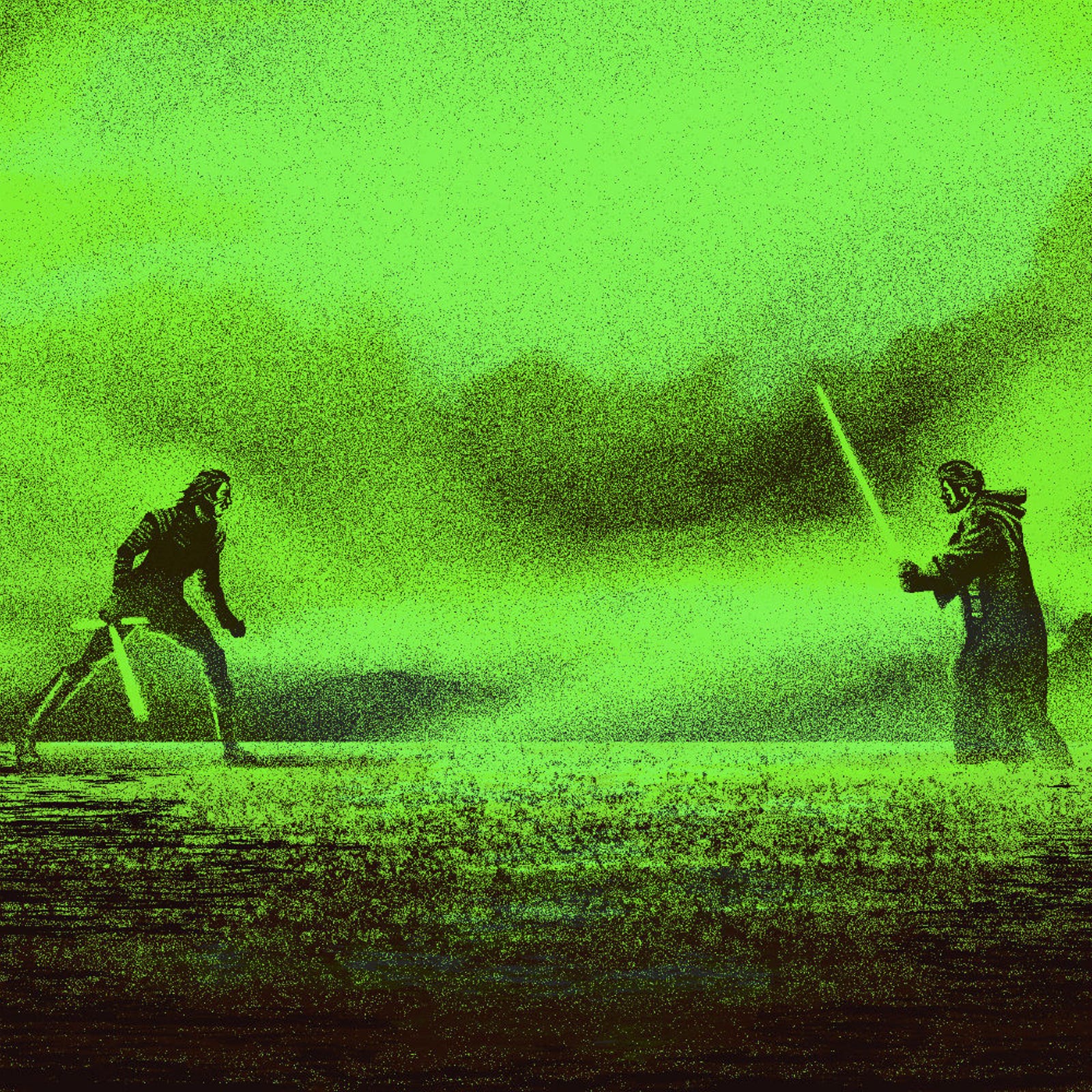 Glow in the dark showdown.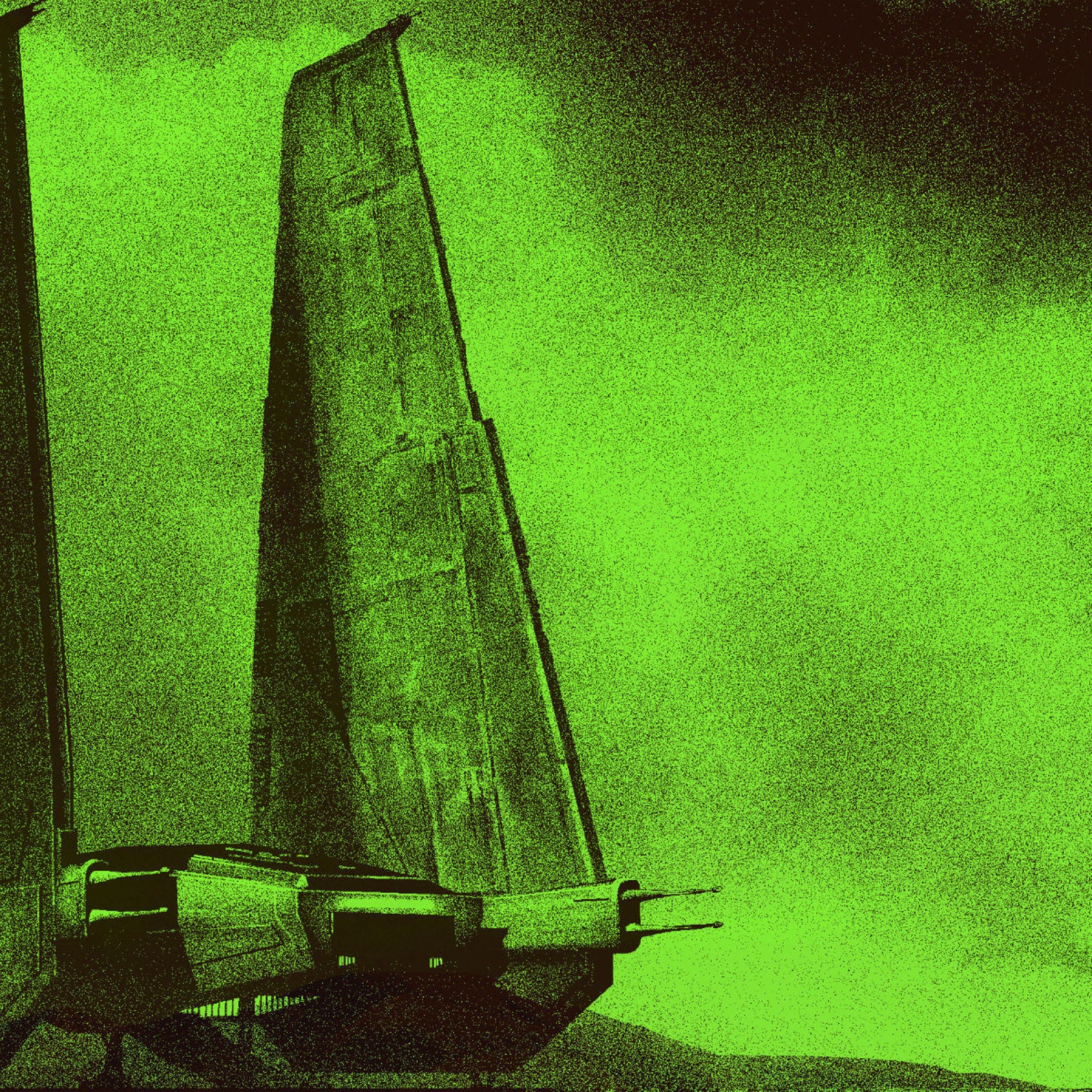 Kylo's ship.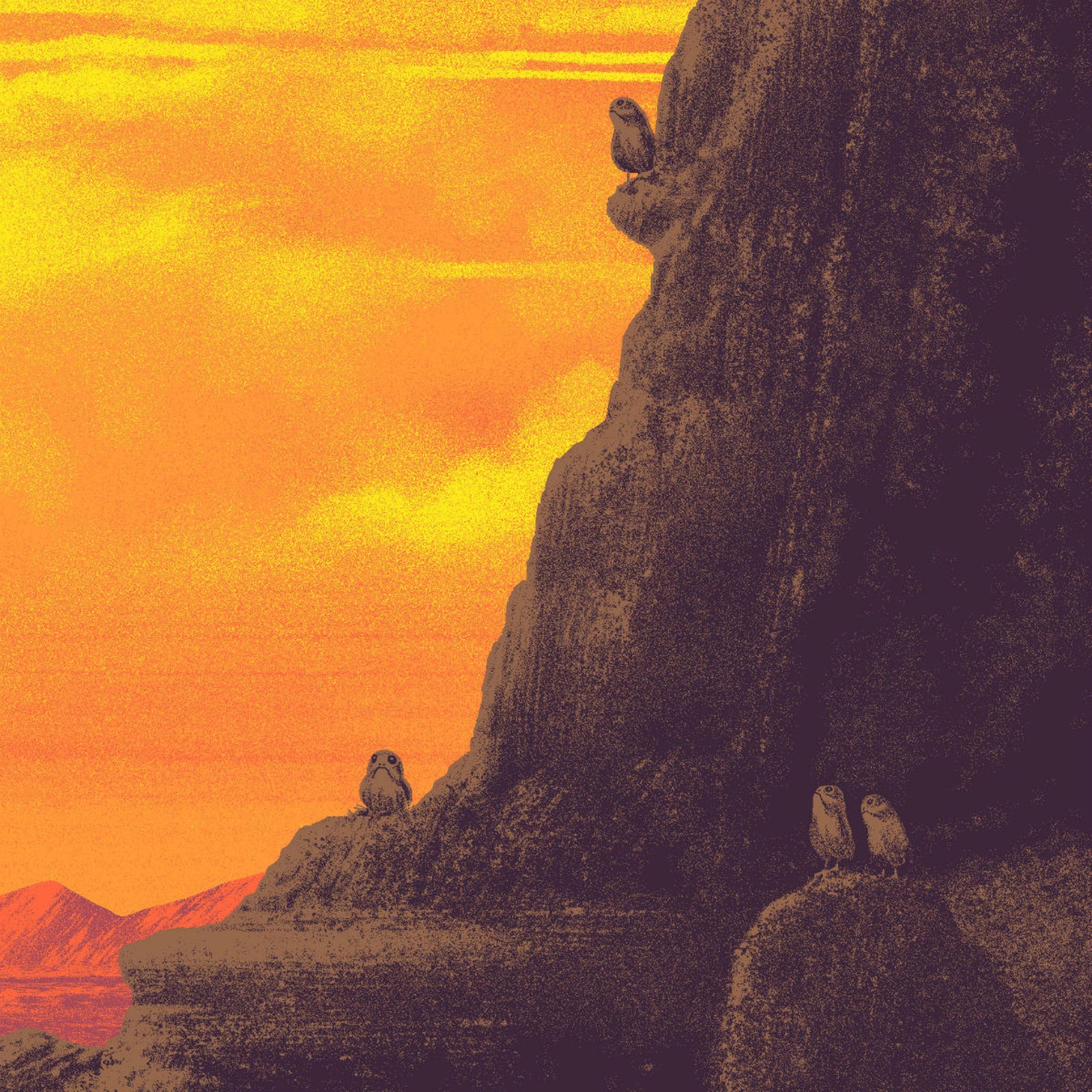 Porgs, because of course.
It's certainly a nice companion piece to his Force Awakens print, which was in the same style and format.
All of these will go on sale at 5pm Thursday, July 19 at this link. For more of Englert's work, check the links below.