For the past three years, Lenovo's flaghip 900-series Yoga 2-in-1s have been some of the best convertibles on the market. They were sleek, powerful, and had way more flexibility than a boring old clamshell, with essentially zero downsides. Thanks to their sophisticated watch-band hinges, Lenovo's high-end convertibles also had a real sense of style and personality.
However, you can only trot out the same design—even if it's a really good one—so many times before it gets stale. So for 2018, Lenovo is trying something different that's somehow even slicker and techier than before.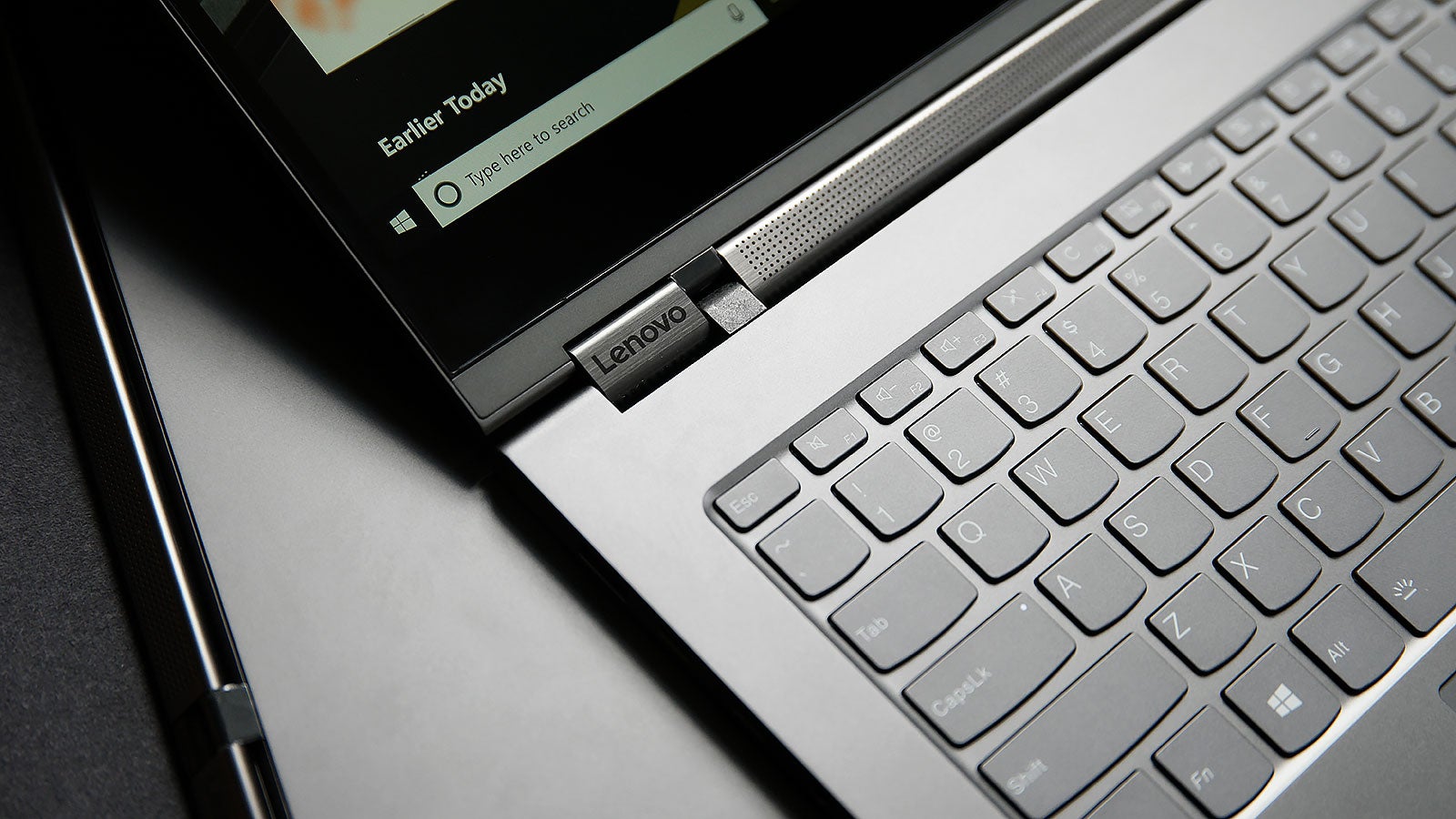 Those laser cut holes aren't just for decoration. (Photo: Sam Rutherford/Gizmodo)
On the new Yoga C930 (the "C" stands for convertible), Lenovo has bravely ditched the company's signature watchband hinge and replaced it with a hinge that has a speaker built right into it. And I have to admit that at first, it seemed like a curious decision. But when you think about it more, it makes a lot of sense. In standard laptop mode, the hinge ensures that music is aimed right at your head, instead of into the ground or out to the sides like a lot of other competing systems.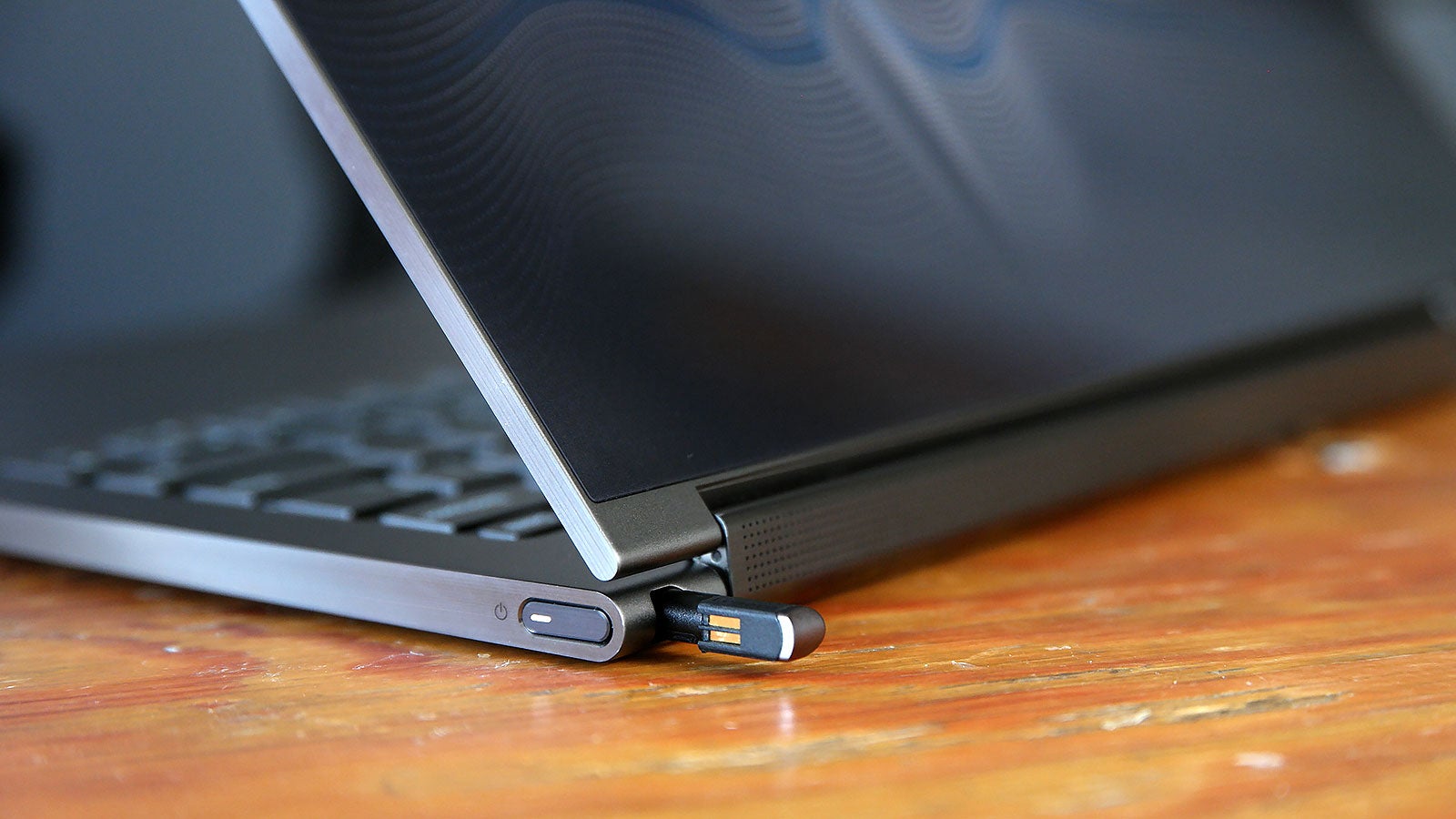 No more worrying about where to stash your stylus when it's not in use. Nice. (Photo: Sam Rutherford/Gizmodo)
Because since the Yoga is a 2-in-1, the hinge-mounted speaker also means you can still hear the system's audio loud and clear in tent, presentation, or tablet modes, without anything getting in the way. Sure, it might not have the same bling-factor as its previous hinge, but now, the C930's hinge encompasses both form and function, a deft bit of design that has its own kind of appeal. And while I didn't get a chance to sample how good it really sounds, the speaker-hinge also supports Dolby Atmos 3D sound in every mode.
That's not the C930's only hidden trick, because if you peek around back, you'll notice Lenovo has added a hidden cubby hole (Lenovo calls it a 'garage') for the laptop's stylus. It's a smart practicality, because with the increasing number of laptops with stylus and Windows Ink support, you finally have a simple and secure way to stash the pen when it's not in use.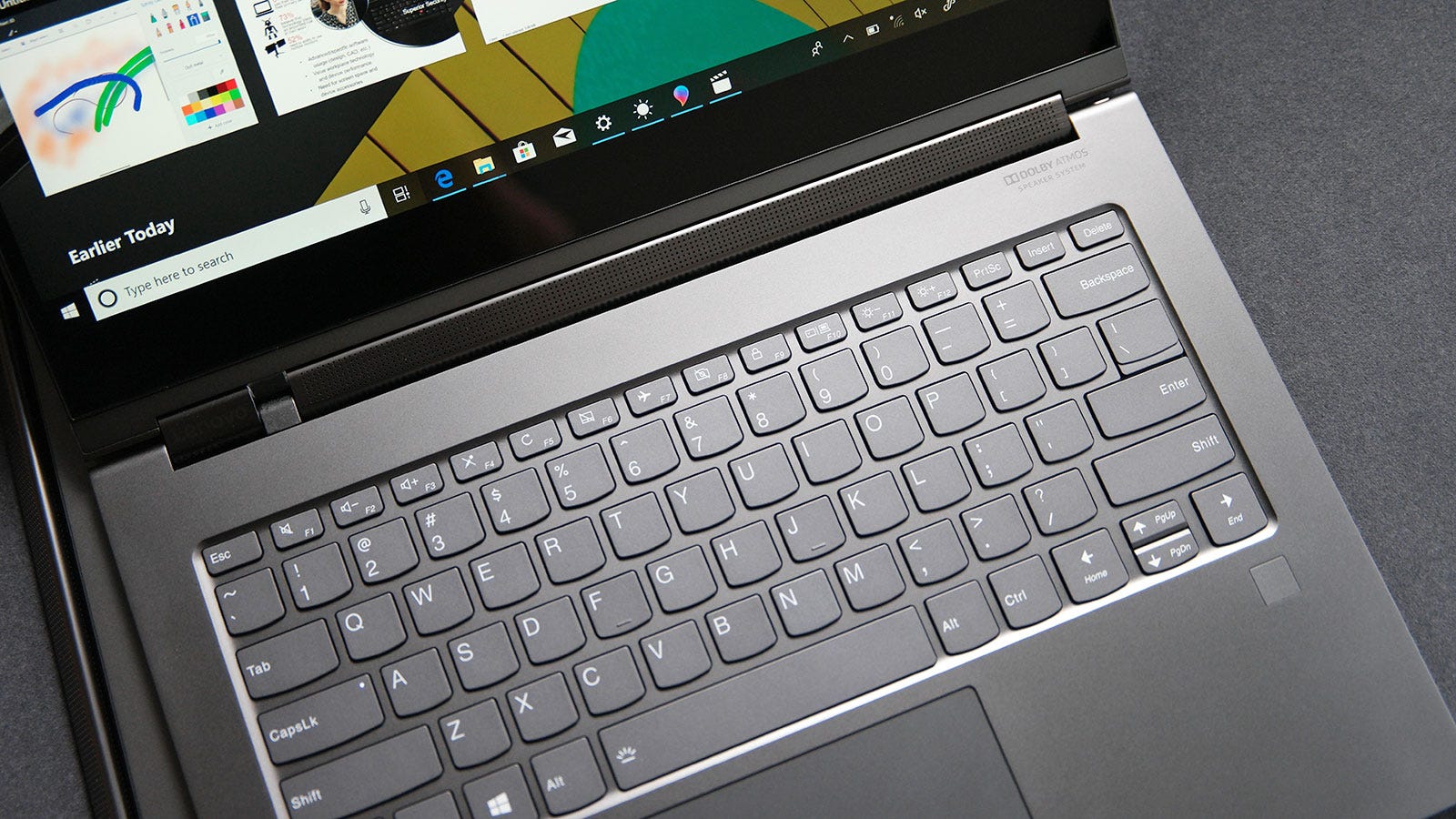 if you didn't look close, you'd probably never notice the Yoga C930's speaker is in its hinge. (Photo: Sam Rutherford/Gizmodo)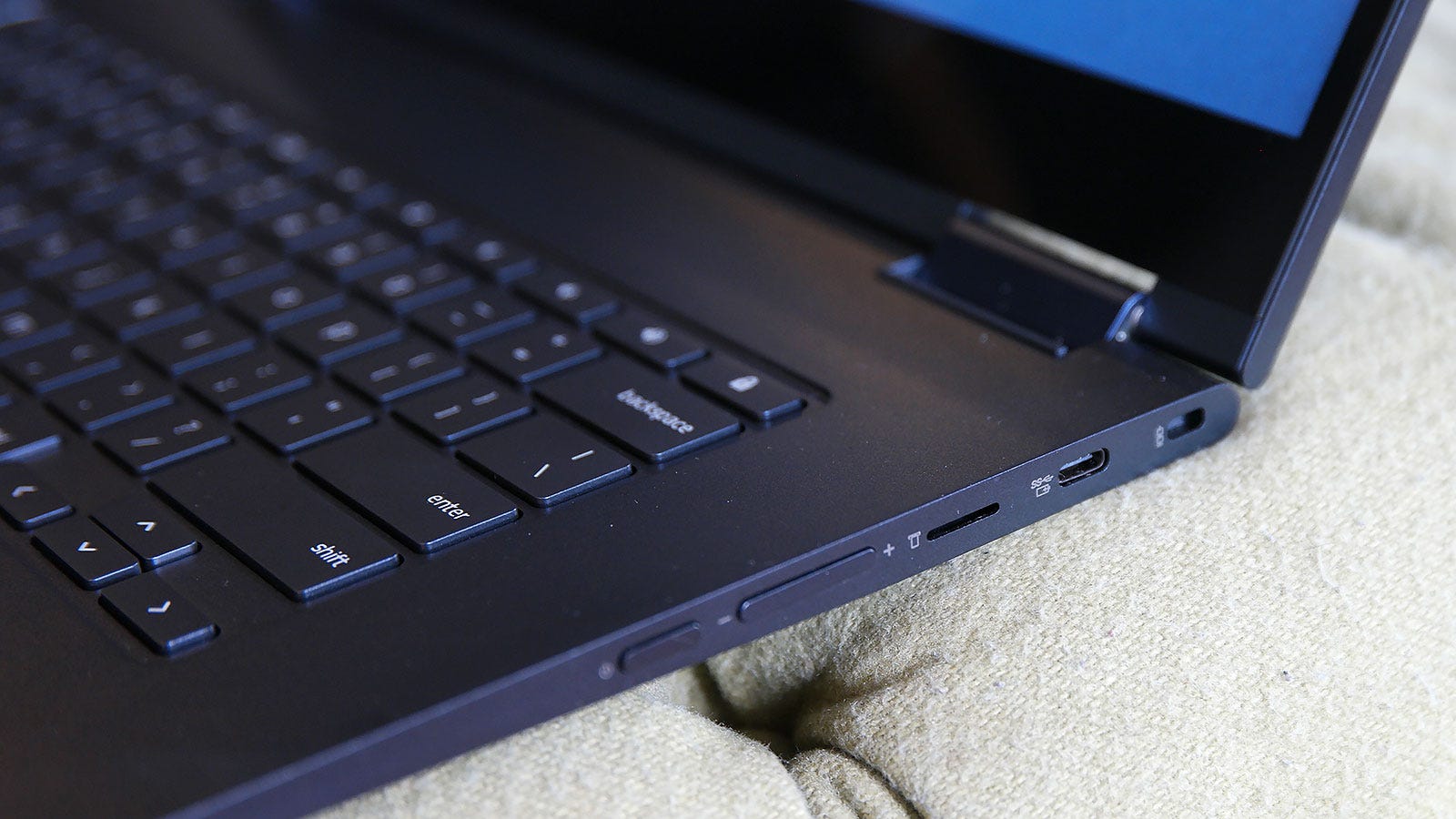 Making room for a microSD card slot is a nice bonus for people who don't want to bother with dongles. (Photo: Sam Rutherford/Gizmodo)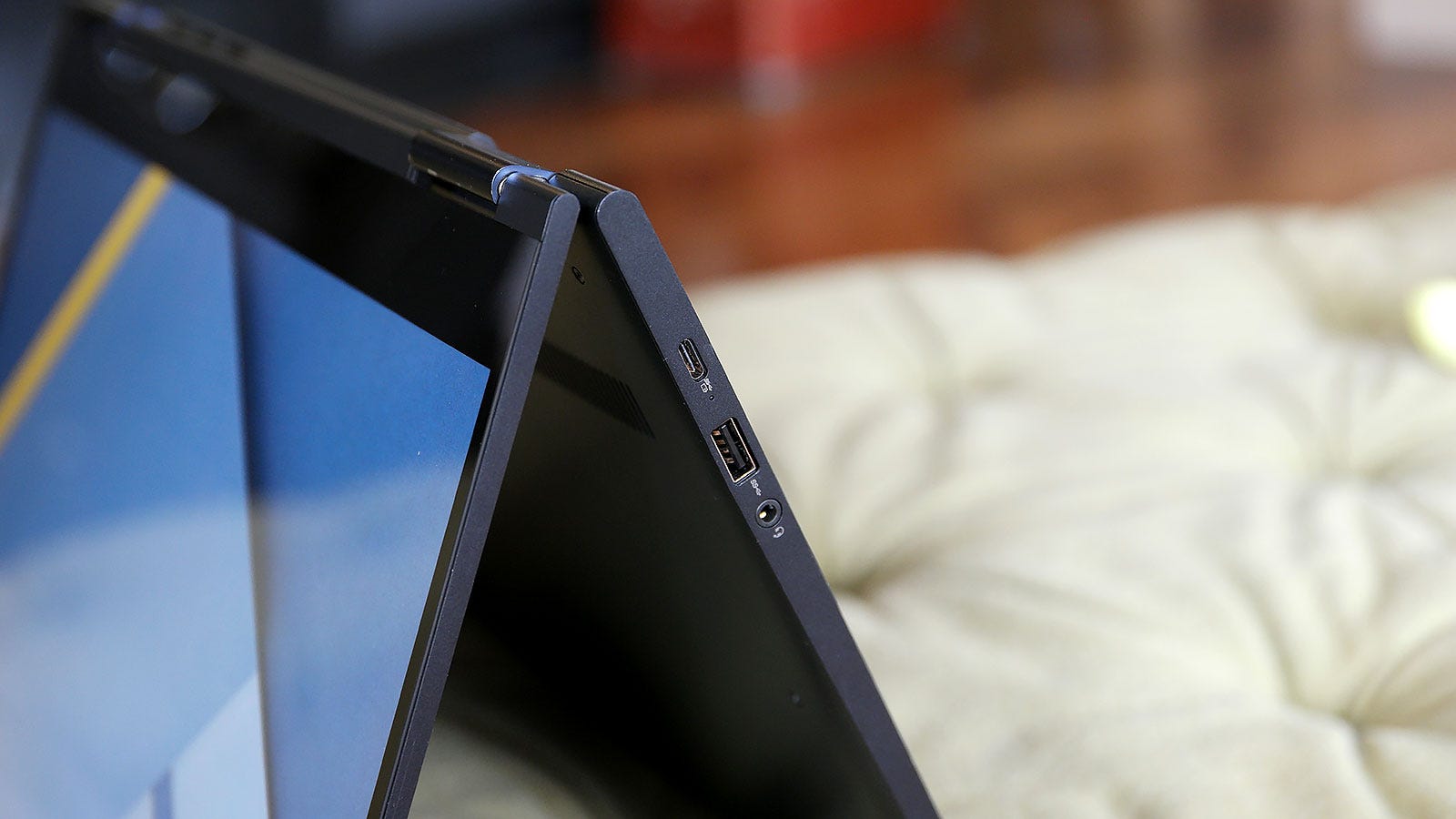 (Photo: Sam Rutherford/Gizmodo)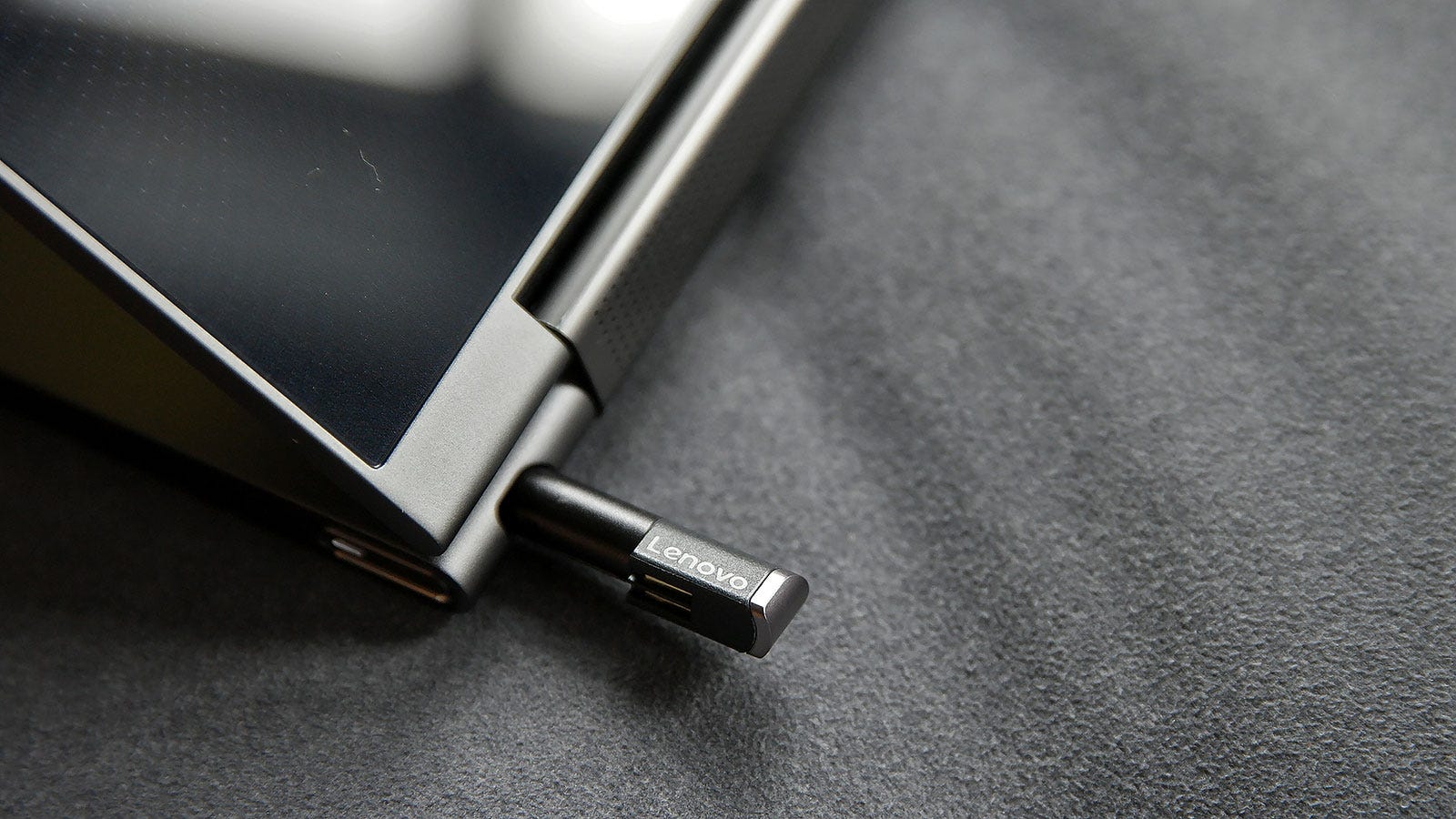 (Photo: Sam Rutherford/Gizmodo)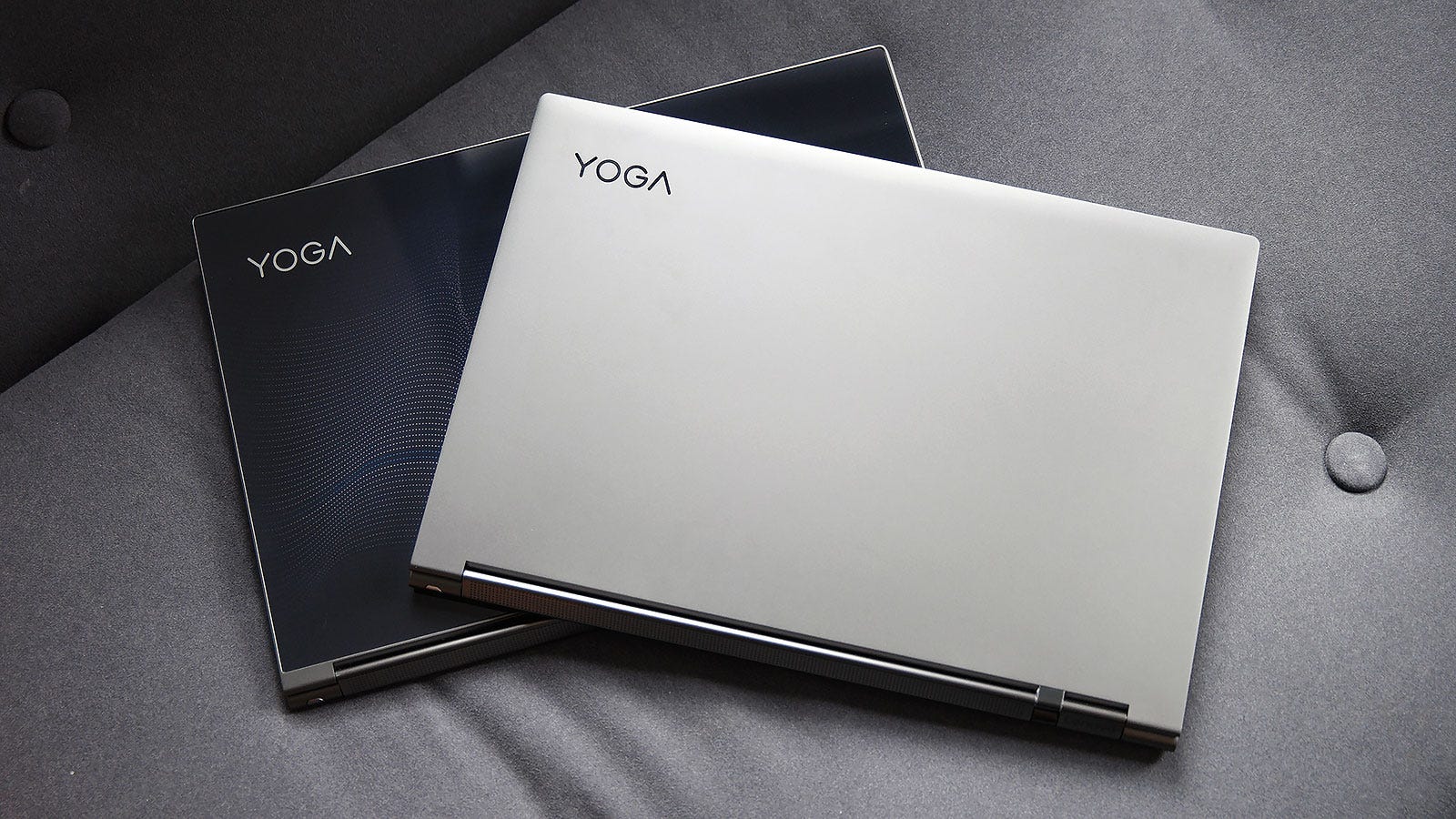 (Photo: Sam Rutherford/Gizmodo)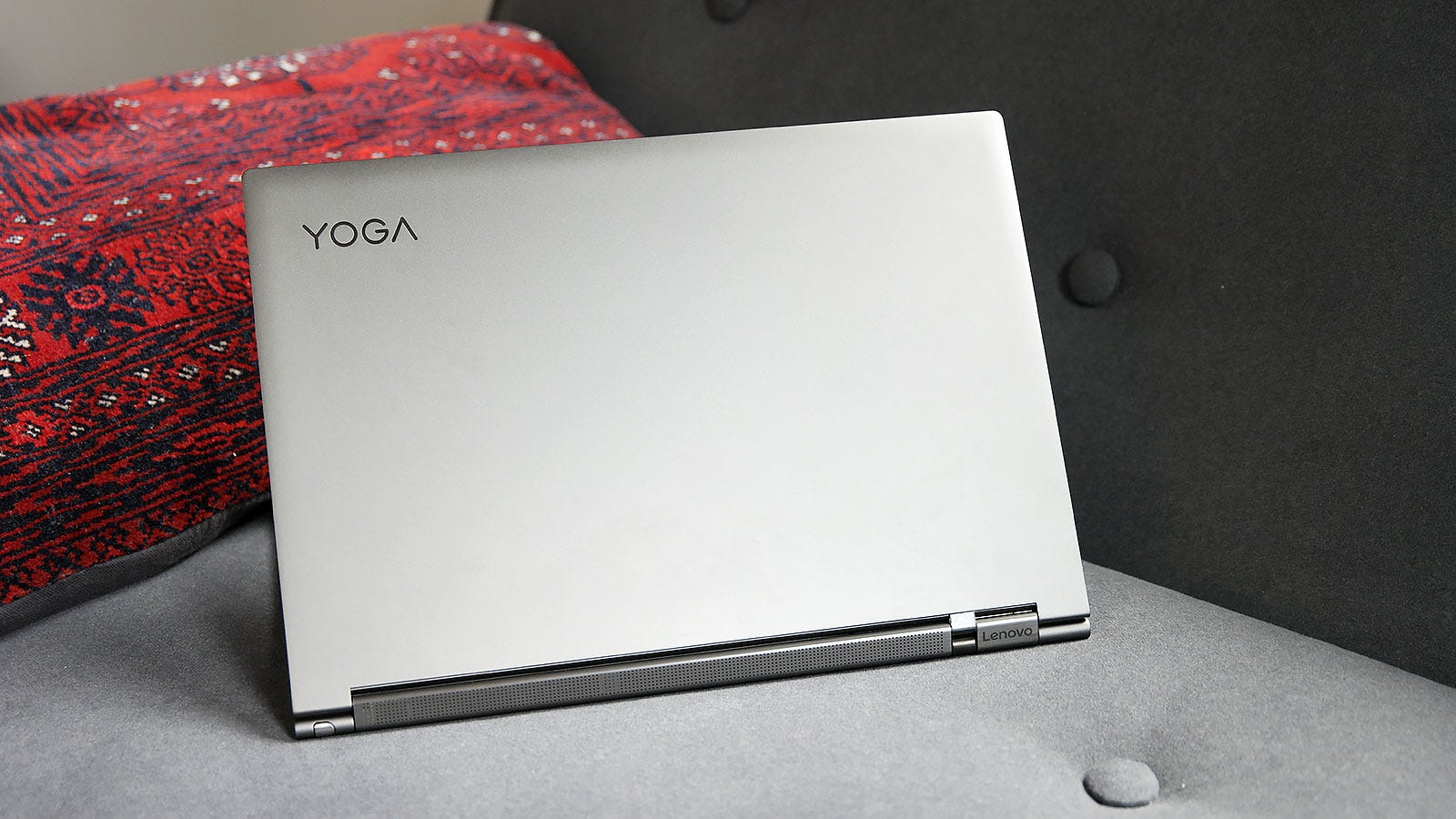 (Photo: Sam Rutherford/Gizmodo)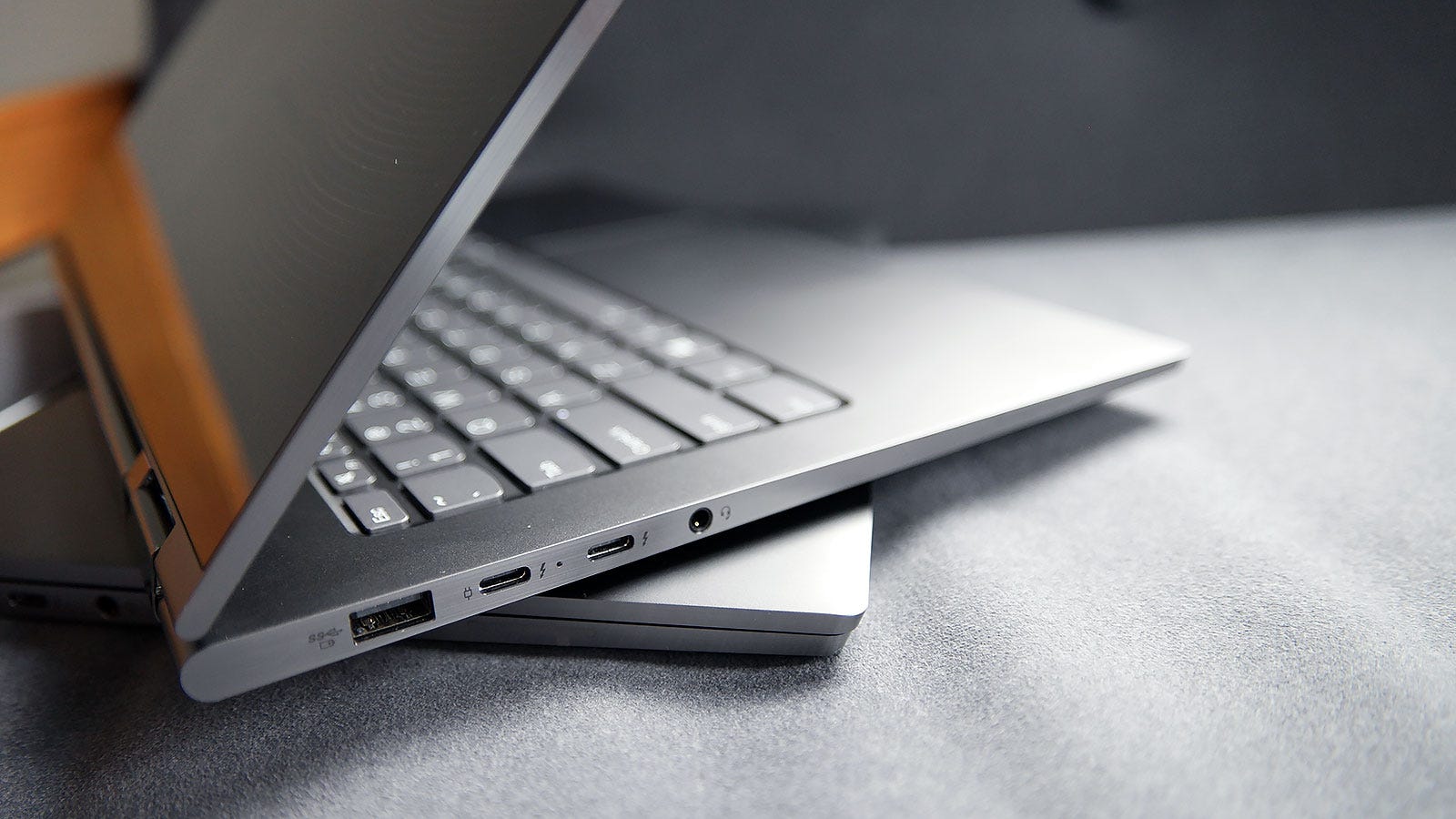 (Photo: Sam Rutherford/Gizmodo)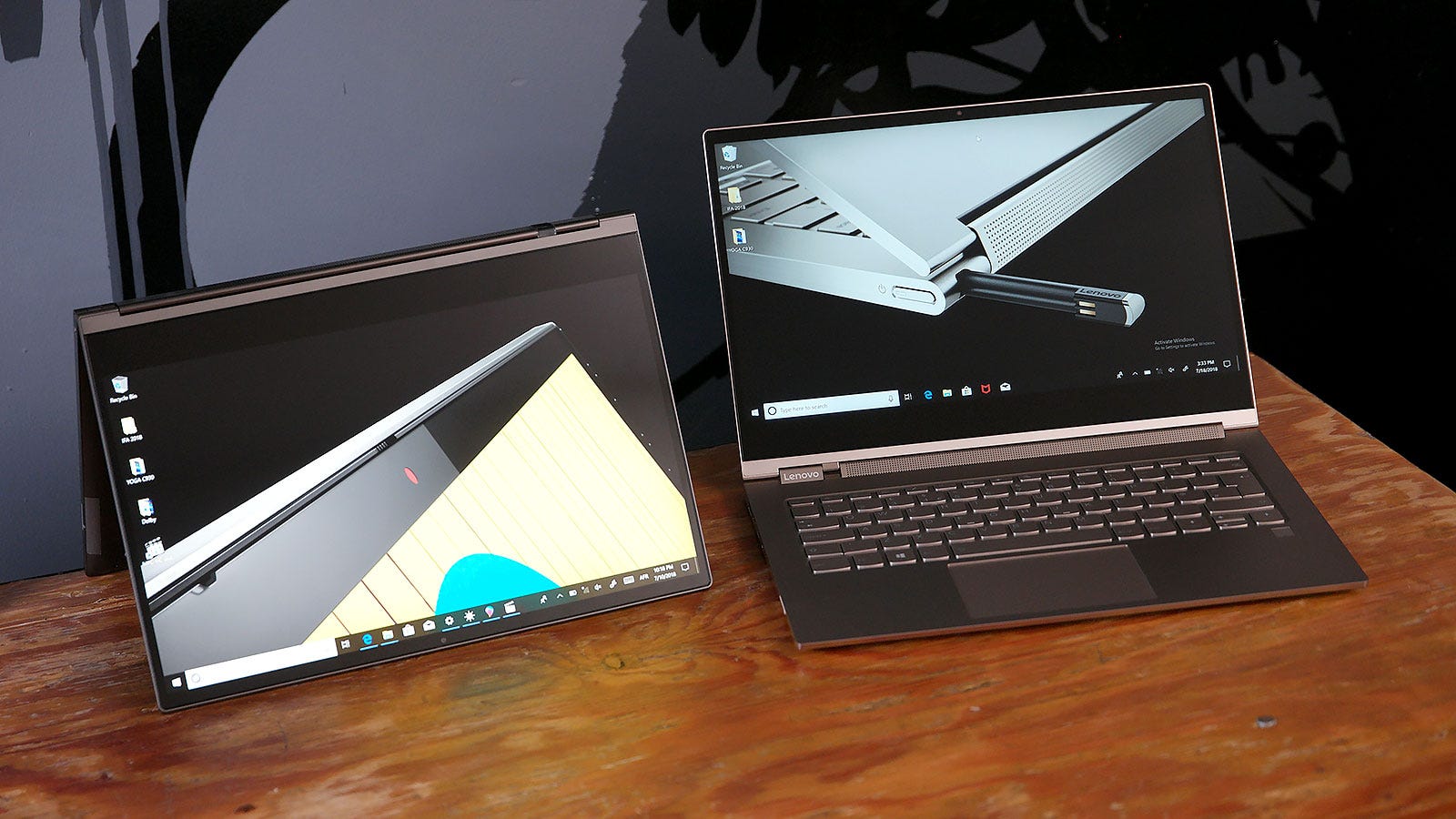 (Photo: Sam Rutherford/Gizmodo)
Elsewhere, Lenovo has sharpened up the C930's design with cleaner lines across its unibody aluminium chassis, added a handy privacy shutter to the built-in webcam (which is thankfully still positioned above the screen), and even brought back one more storage option in the form of an onboard microSD card slot, something last year's Yoga 920 didn't have. My one gripe though is that oversized chin at the bottom of the screen, which once you see it, becomes something that's hard to completely ignore.
The C930's specs also look really solid, with Lenovo offering your choice of 8th-gen Intel Core i5 or i7 CPUs, a full HD or 4K touchscreen, up to 16GB of RAM and 2TB of PCIe storage, and a bunch of ports including two USB-C with Thunderbolt 3 and a standard USB 3.0 Type-A port.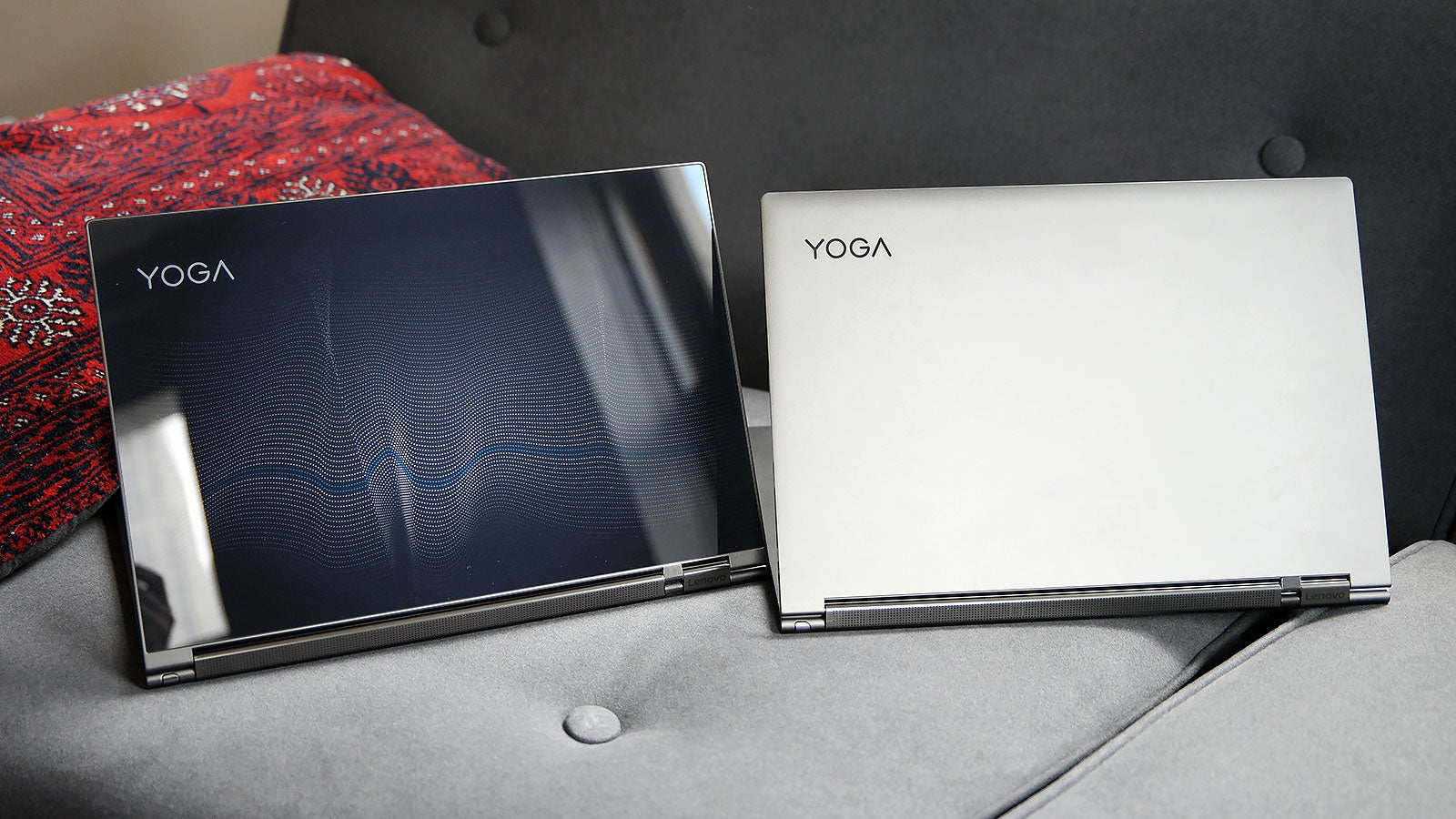 While the graphics on the left aren't final, Lenovo says it may offer a version with a glass lid instead of the usual aluminium. (Photo: Sam Rutherford/Gizmodo)
Finally, we've got to talk about the C930's other potential downside, because as you've probably guessed by now, this thing won't come cheap. Lenovo says the C930 will start at $1,400 (£1,076) in the US (UK pricing and availability TBA) which is still cheaper than an equivalent MacBook Pro 15, but not exactly a hunk of cash a lot of people can toss around with abandon. Still, I'm looking forward to testing the Yoga C930 more thoroughly before it goes on sale sometime in October.