There are a lot of dumbass smart gadgets out there, but smart lights aren't one of them. Yet while Philips Hue remains the leader in intelligent lighting solutions, some of the company's recent releases, such as this range of outdoor lighting options, have seemed useful – but not super exciting. With the new Hue Play and Hue Signe, however, Philips has made some slick new lamps to help add some colour to your home.
Starting with the less expensive of the two, the Hue Play looks to be an interesting way to add accent lights behind a TV or monitor thanks to an included vertical stand and mounting bracket, and full support for Philips' traditional range of 16 million ambience colours.  There are no UK prices just yet, but the Play will be available in black or white as a single light for $70 ( £55), or as a pair for $130 ( £100).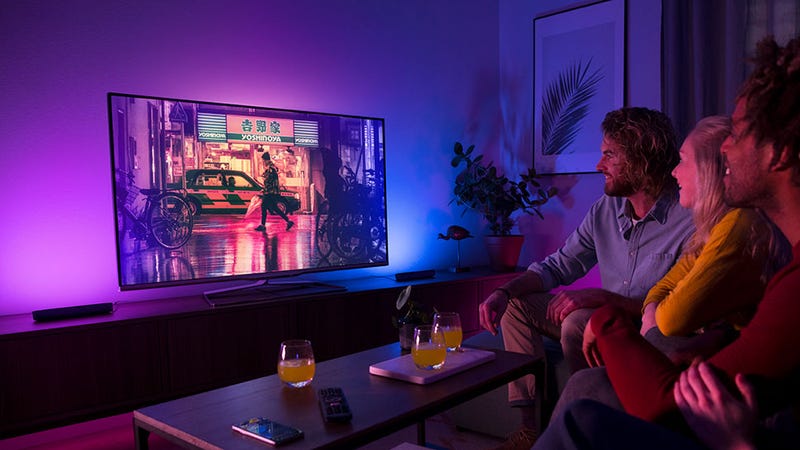 Photo: Philips Hue
As a single unit, the Play is slightly less expensive than the £70 or so you'd need to shell out for a Hue lightstrip, and it should be easier to install thanks its more compact design and included mounting bracket. Also, like other Philips Hue colour lights, both the Play and Signe should support Philips' Hue Sync app, which analyses content being displayed on a Mac or PC, and then adjusts the colour of your lights to best match the screen. Sadly, since Hue Sync is currently desktop only, you don't get quite the same compatibility or ease of use when trying to get the same effect while watching TV.
Then there's the more striking of the two lights in the Hue Signe, which is a pedestal light available as a 24-inch table lamp or a much taller 59-inch floor lamp. Like the Hue Play, it also has full support for colours and varying shades of white, with installation consisting of simply plugging in a single cord for power. The downside to the Signe's sleek, minimalist design though is its price. Even for someone who's slowly working towards filling their home with colour-changing bulbs wherever they can fit, $160 ( £125) for the table lamp, or $250 ( £200) for the floor lamp ain't exactly cheap.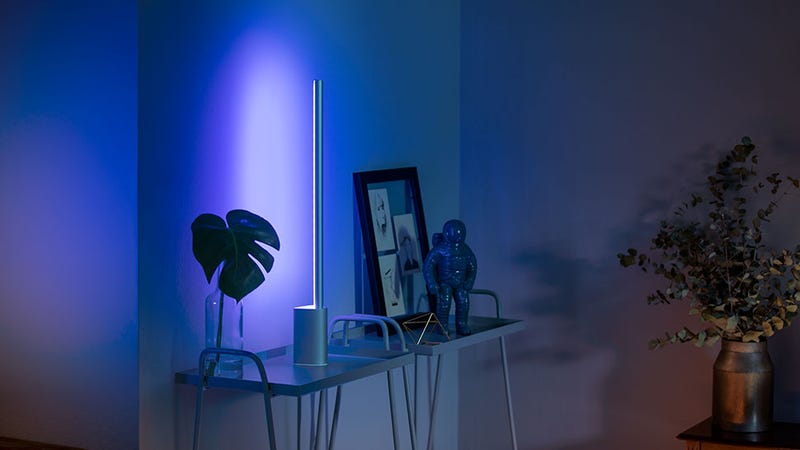 Photo: Philips Hue
So what are you supposed to do with some pricey-ass smart lights? Well, you could always set them up so they turn on and off automatically depending on where you are. But personally, I like to change lighting colours based on holidays or events: yellow and pink for Easter, orange and blue when the Knicks are playing, or a celebratory red, white, and blue when Melo gets traded away.
The Hue Play and Hue Signe should be available for pre-order in early September, with devices available sometime in early October, according to Philips.