Superman lives, but maybe not for long if this incredible Doomsday statue has anything to say about it.
Just in time for the release of DC's new The Death of Superman animated film, Sideshow Collectables is releasing an incredible, 26.5-inch-tall statue of the Kryptonian death monster, bane of Superman's existence and the centrepiece of one of the biggest events in comic book history.
The figure is posed on a piece of rock which features a variety of trophies Doomsday has collected over his rampage, a monument to Doomsday's sheer destructive power. Superman isn't included, but his cape, torn to tatters, is. And if you look closely, you can see Batman's cowl as well. Doomsday will come with a swappable hood portrait if you buy the Exclusive edition, based on the hood he wore during his first comic appearance.
This monster of a villain weighs 40 pounds (18 kg), and costs $1,250 (£978). Pre-orders are open now, and are expected to arrive between May and July of next year. Hide your Superman figures now, because Doomsday will take no prisoners.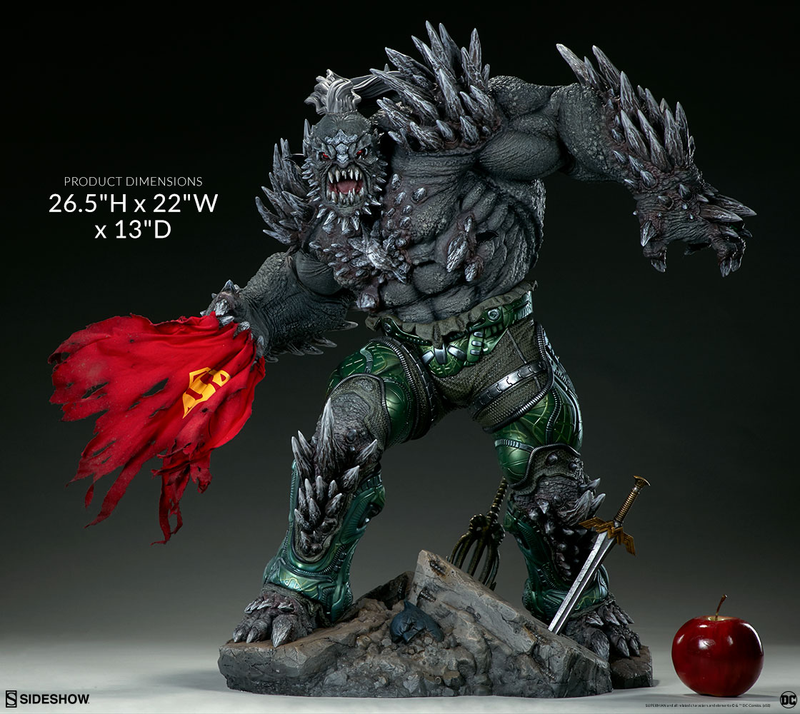 I think that apple's just for scale.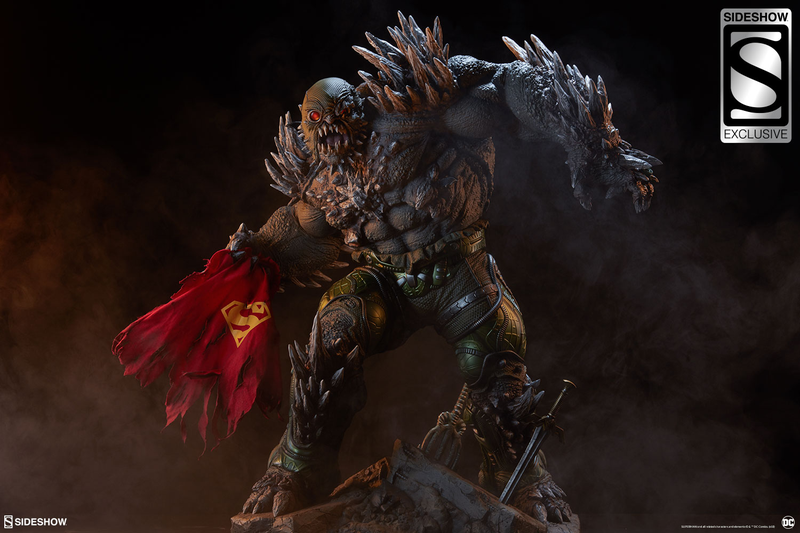 The killer of heroes.
Featured Image: Sideshow Collectables