With the new i7+, it looks like iRobot is taking robot vacuums a step closer to truly being a hands-free way to keep your floors clean. Instead of having to constantly empty the robot's tiny dirt bin, the i7+ has an oversized dock that transfers dust and debris into a larger reservoir with disposable bags that don't have to be tossed as frequently.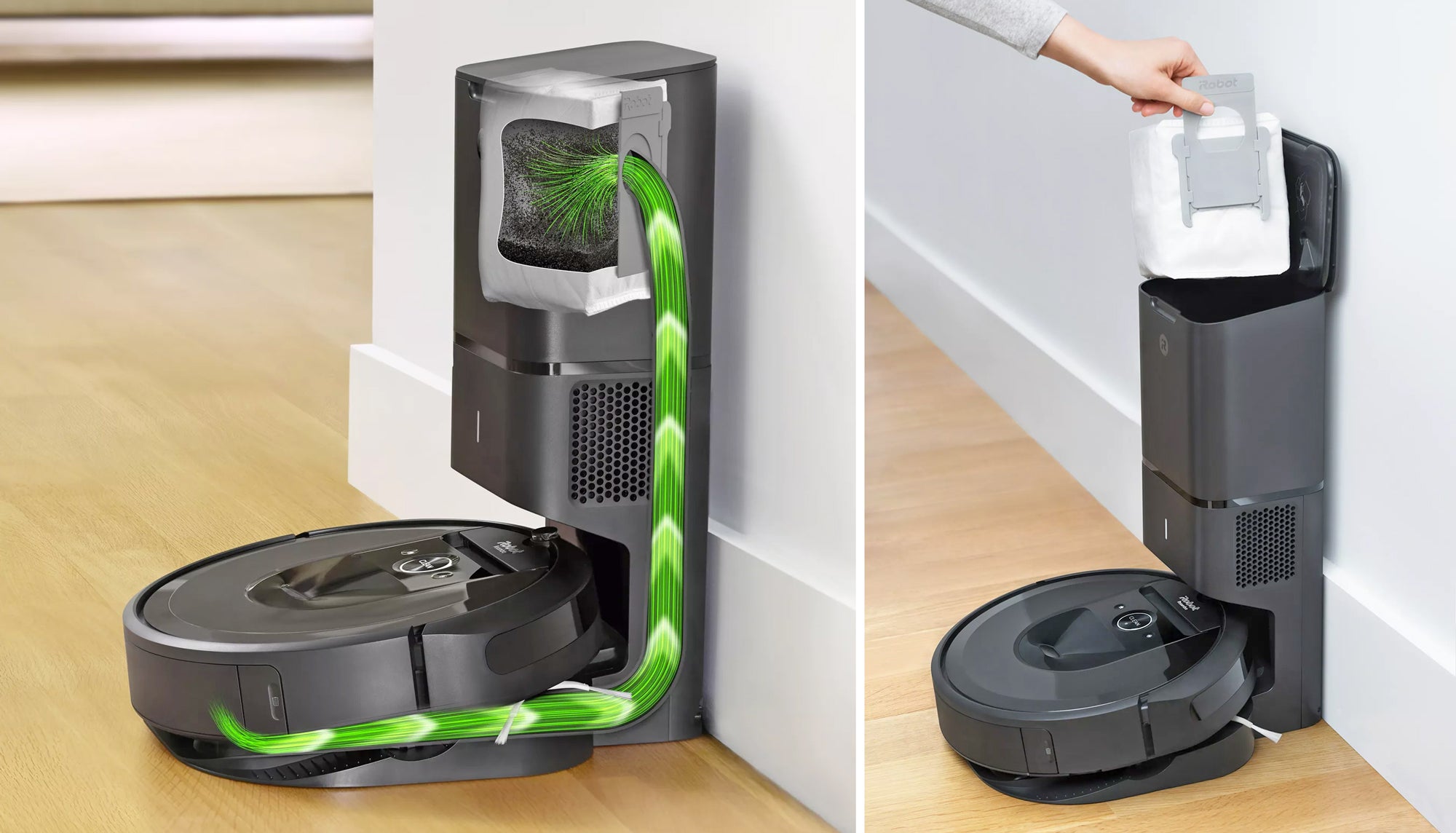 Photo: iRobot
It's a clever idea that we've seen before and will see again, because in order to keep robot vacuums small enough to squeeze into tight spaces and clean under furniture, there simply isn't any room to make their onboard dust bins any larger. Until these machines are able to autonomously dump their dirt right into a bin, using a docking base to automatically suck the robot's tiny bin clean (about 30 times) might be a good interim solution.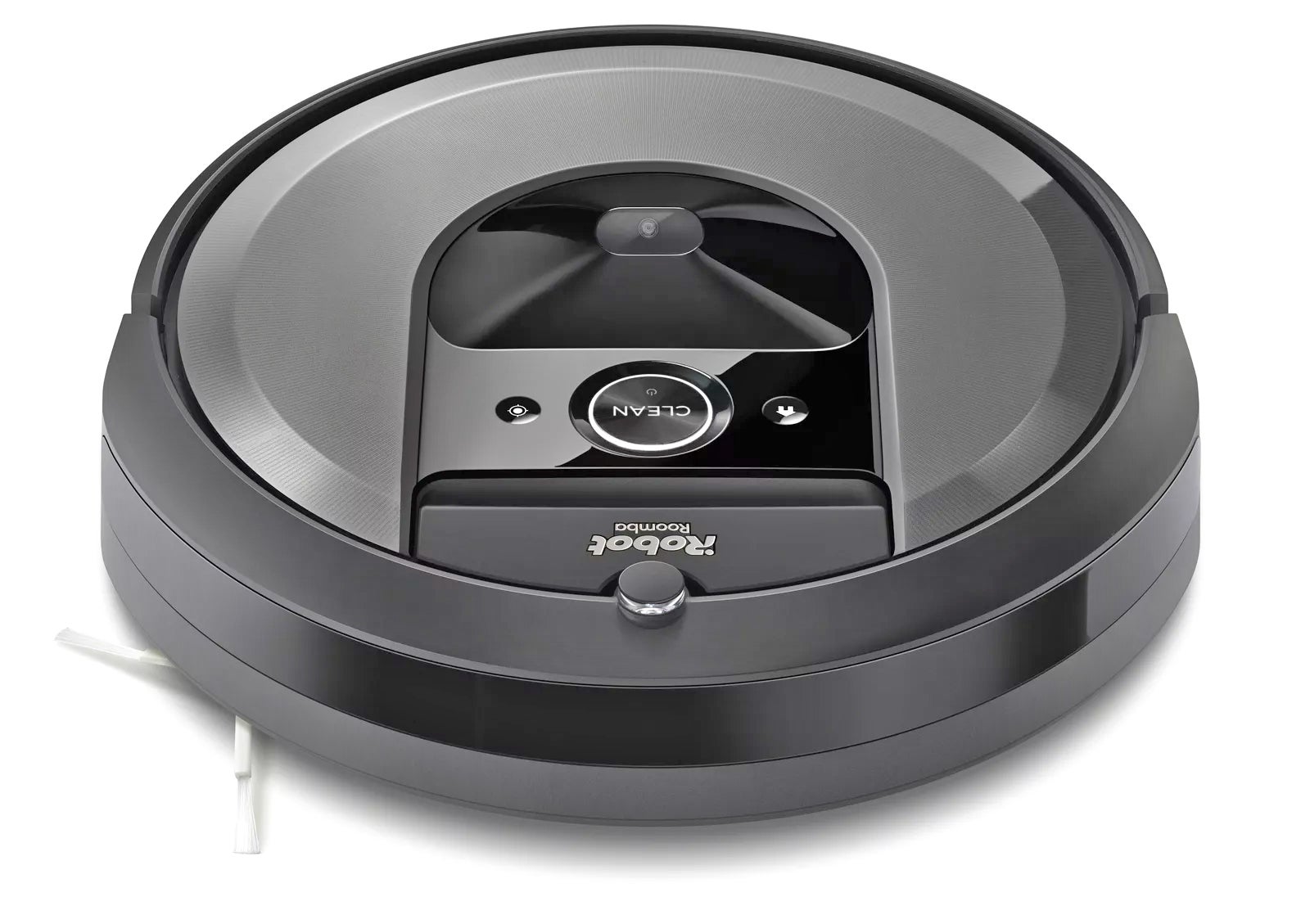 Photo: iRobot
As a result of that upgraded dock, the Roomba i7+ is iRobot's most expensive autonomous cleaner to date with a $950 (£735) price tag (UK pricing TBA). That's comparable to Neato's higher-end models, as well as the Dyson 360 Eye, but iRobot has also introduced additional new features with the i7+ to help make its flagship Roomba competitive with those other, premium options.
As with previous versions of the Roomba, the i7+ uses a fisheye camera on top to visualise the rooms in your home and generate a floor plan enabling it to more efficiently plot a cleaning route. The robovac can also now store the layouts of up to ten different floors, which will be made accessible to users via an app.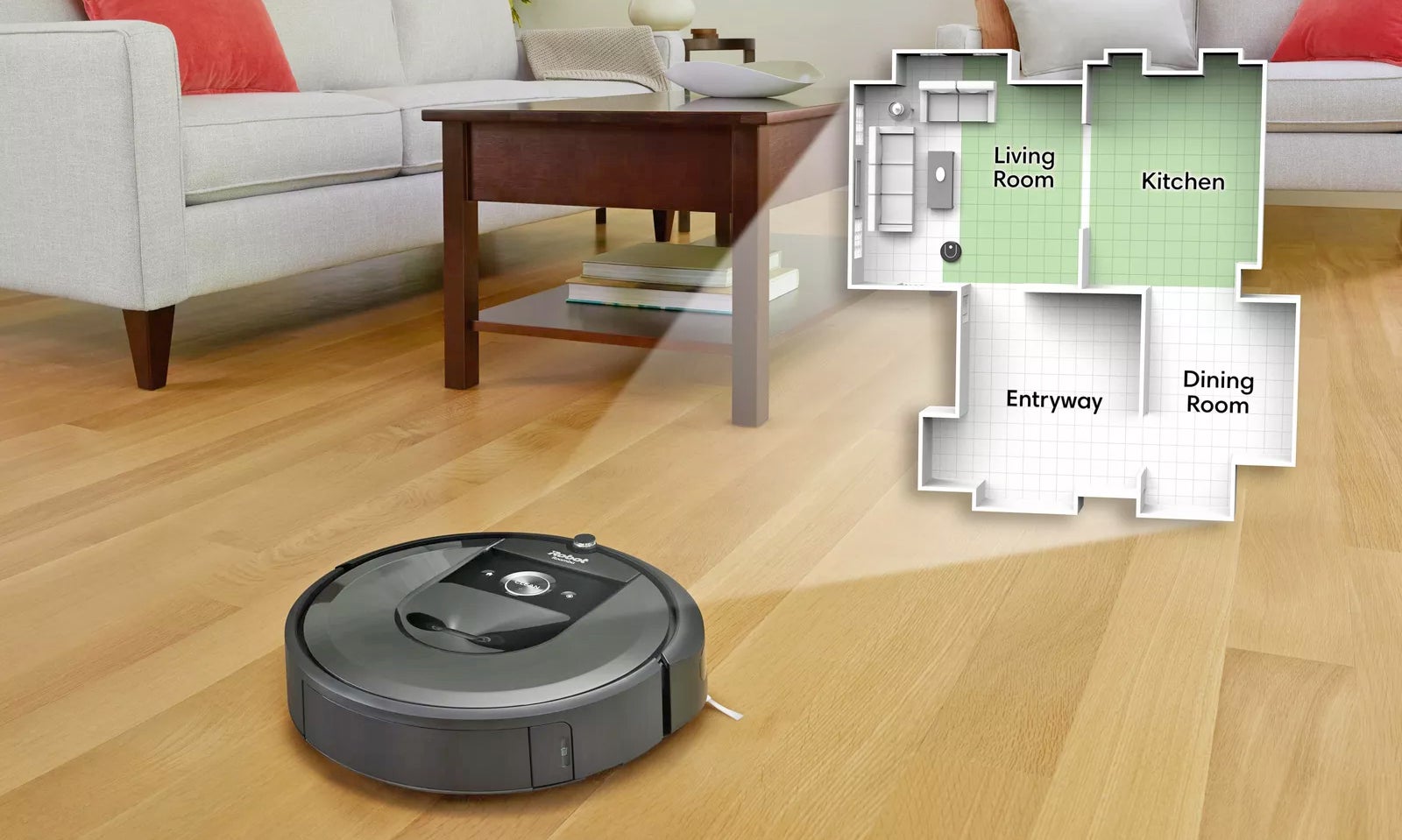 Photo: iRobot
Similar to Neato's new 'Zone Cleaning' feature that's being introduced on the company's D7 robovac in a software update this autumn, the iRobot app now enables users to designate and name rooms and other specific areas throughout their home, and then program or schedule the i7+ to clean only the rooms they want. That sounds like a big leap in Roomba autonomy as previously, if you wanted a specific room or area cleaned that was far from the robot's dock, you had to physically move the bot to the other area before starting a cleaning routine.
The i7+ also marks the passing of a time when a robot vacuum could be had for just a few hundred quid, but that's not necessarily a bad thing. The earliest Roomba models were a great way to keep your floors tidy in-between cleaning days, but every so often you'd still need to reach for a traditional vacuum for a deep clean. Thanks to improved sensors, mapping, battery life, and even suction power, robovacs like the i7+ have the potential to replace a manual vacuum altogether when it comes to cleaning your floors. iRobot says the i7+ will start shipping out to customers in the US on 12 September, with UK availability TBA. [iRobot via IEEE Spectrum]