A wildlife trade watchdog found 1,521 listings for animals on Facebook in Thailand. The posts included live animals, dead animals, and body parts.
The report from Traffic, a British anti-trafficking organisation, details the activities of 12 animal trade Facebook groups. From 2016 to 2018, their combined membership reportedly doubled from 106,111 to 203,445, according to Traffic. All but three of the sites the group began monitoring two years ago are still up. Traffic plans to post the full report on Wednesday and shared the document with Gizmodo.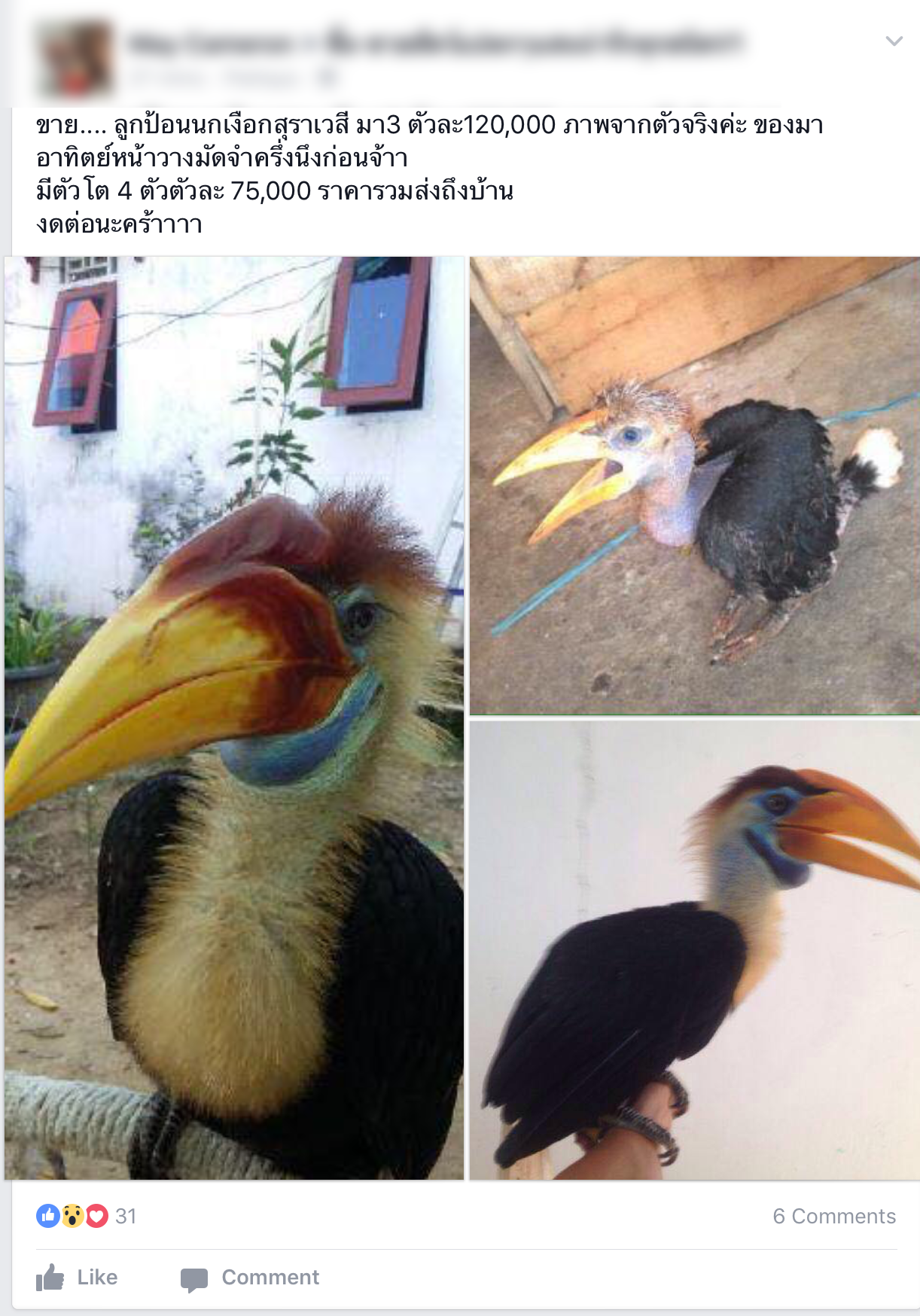 Screenshot: Traffic (Facebook)
BBC reports that Traffic researchers found listings for 200 species, including the black spotted turtle and the Eurasian otter, both of which are not native to Thailand and are barred from international trade.
Other listings included the Asiatic black bear and the Siamese crocodile, which are also barred from international trade but are indigenous to the country.
Slightly over half (105) of the species Traffic viewed for sale through the groups are protected under Thailand's Wild Animal Reservation and Protection Act, and the other half (95) are not regulated or protected in the country.
Birds constituted the highest percentage of listings. One listing offered a Helmeted Hornbill—a critically endangered species.
"Facebook does not allow the sale or trade of endangered species or their parts, and we remove this material as soon as we are aware of it," a Facebook spokesperson told Gizmodo. "We are committed to working with TRAFFIC and law enforcement authorities to help tackle the illegal online trade of wildlife in Thailand."
This sentiment echoes the message Facebook shared with BBC in 2016 after Traffic released a report showing the platform was being used for illegal wildlife trade in Malaysia. At the time, Facebook said it was "committed to working with Traffic to help tackle the illegal online trade of wildlife in Malaysia."
In March, Facebook joined 20 other tech companies to form the Global Coalition to End Wildlife Trafficking Online, an international effort started by World Wildlife Fund and Google. The group pledged to reduce online wild animal trafficking by 80 per cent by 2020. [BBC and Traffic]