Remember a time when you paid for your music, and your movies, and your software with a one-off payment rather than a recurring subscription fee debited from your bank account each month? Those times are fading into history for most of us. Subscriptions are now king and practically inescapable.
But some subscriptions (beyond Netflix and Spotify) might actually be worth the monthly fee. Here are our favourites.
---
Audiobooks don't suit everyone, but if you spend a lot of time in the car, on the train, or doing anything else where your hands are busy but your mind is free, listening rather than reading them can make a huge difference to how many books you get through every year.
At £8 a month Audible is a decently priced subscription, especially considering that a CD of the same book will usually cost around double that amount. Audible also gives you one book a month from a huge selection—credits roll over up to a limit of five and you can buy additional books for a 30 per cent discount. There's a 30-day free trial too, which includes a free book to start with.
Who's it for?
The person who loves to read, but doesn't have time to put eyes to a page.
---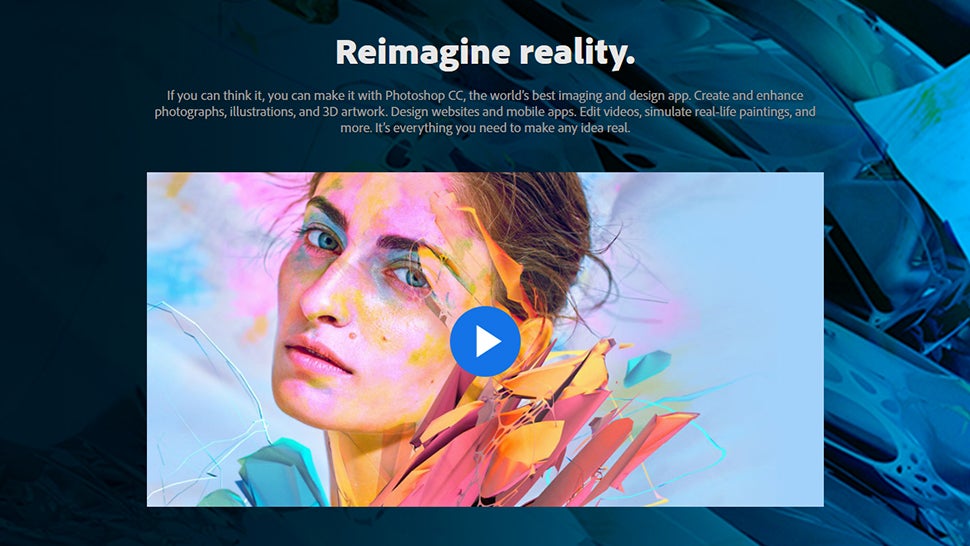 Screenshot: Adobe
Photoshop isn't just an industry standard because of a fiercely maintain monopoly by Adobe. You know the image editing software is a good because it's become a verb as well as an application, and if you thought the Creative Cloud subscription fee (a substantial $53/month) priced you out of this top-tier, industry-leading photo editor, think again.
Instead of paying for every app Adobe makes you can get Photoshop on its own, without the other CC apps, installed on two separate computers for $10 a month. What's more, you get the rather handy Lightroom CC and 20GB of cloud storage thrown in as well, so it's well worth considering investing in
Who's it for? 
Artists, aspiring artists, and people ready to graduate from Paint or Pixelmator.
---
3) Your choice of VPN (starts around £7/month)
You may or may not want to pretend you're accessing the web from a country other than the country you're in—which is one job a VPN does—but you'll definitely want to stay secure and safe while you're online, and that's something that VPN programs excel at.
Adding a VPN subscription to your list of outgoings is particularly worth considering if you spend a lot of time on the go and connecting to public wifi at hotels and coffee shops. For more on VPN programs and how they can help you, check out our comprehensive guide.
Who's it for? 
Security minded people. People who travel to foreign countries a lot and don't want to miss out on Netflix.
---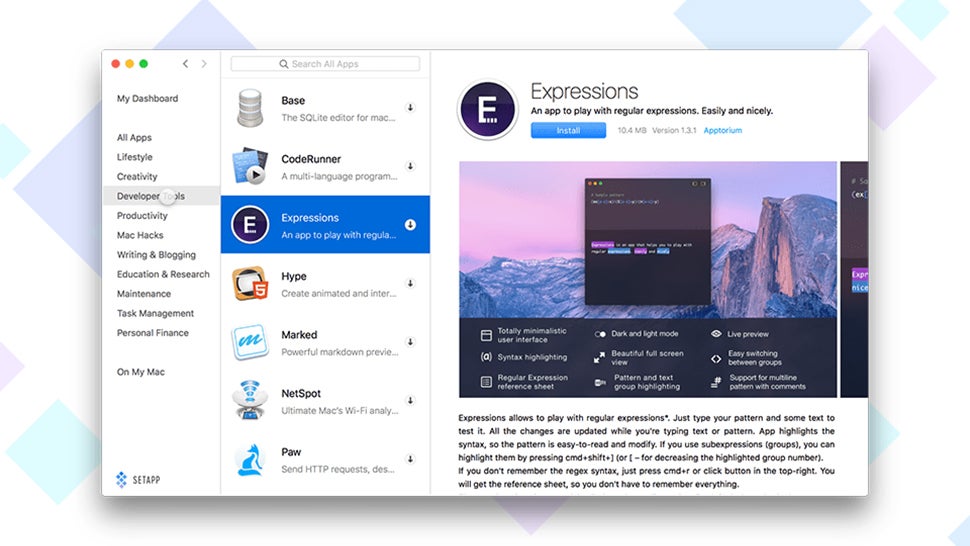 Screenshot: Setapp
You can go all in on the subscription model with your Mac apps with the help of Setapp: It gives you access to hundreds of apps and utilities for one monthly fee, covering app categories such as education, finance, creativity, productivity, programming, and plenty more.
The likes of Microsoft Office or Adobe Creative Cloud aren't here, but there are still plenty of quality applications to choose, from CleanMyMac to Ulysses. Use the free trial to see just how many of these apps you make use of, and if it's more than a handful, then this offers excellent value for money.
Who's it for? 
Mac owners who want—need—more apps.
---
5) iCloud storage (£7/month)
If high prices have put you off cloud storage in the past, look again: Apple will now sell you 2 terabytes of cloud space (quite probably more than you have on your laptop) for seven quid a month. You can even buy more if 2TB is some how not enough.
That means files, photos, emails, and more can be put in the cloud, making it much easier to switch between computers, free up space on your local hard drives, upgrade your laptop, reset macOS, get your files on your mobile phone, and so on. If you're not opposed to the cloud than this one's a no-brainer.
Who's it for? 
Apple fans looking to get the most out of the cloud. People who need more cloud storage for cheap.