Few people capture a science fiction scene quite like artist Kilian Eng, and rarely has that been illustrated better than his latest art piece.
This week, Grey Matter Art released a new piece called The Last Wave II by Kilian Eng. It's the second piece in a series, but even if you don't have that piece, this is just a stunning, evocative, challenging sci-fi landscape that's sure to spark your imagination. Here's the full look.
The Last Wave II by Kilian Eng (Image: Grey Matter Art)
And here's a "key line" variant edition of the piece, which is more limited, but perfect if you like a more artistic version.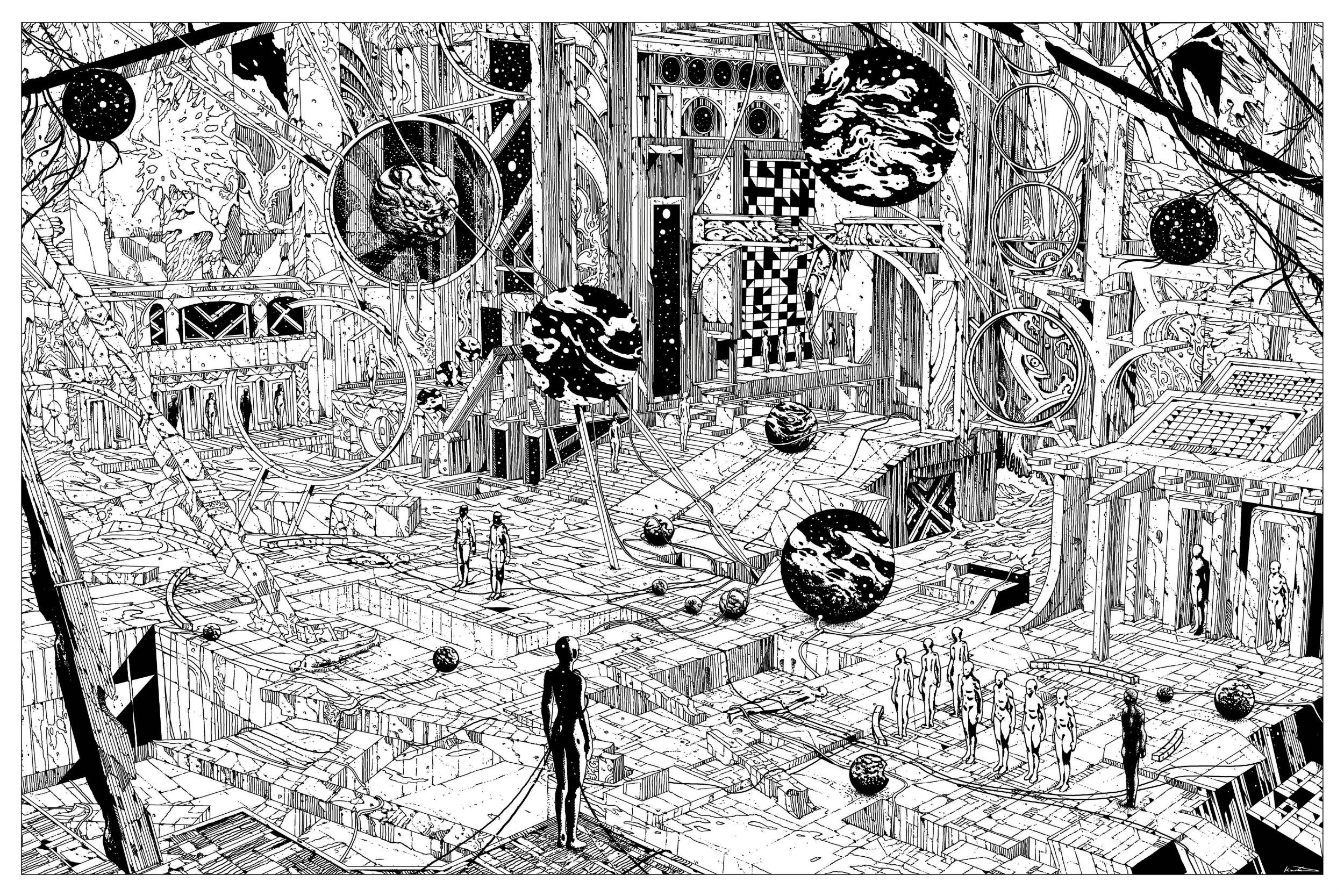 The Last Wave II Key Line Variant by Kilian Eng. (Image: Grey Matter Art)
There's just so much to look at here. The figures, the planets, the architecture. It's sumptuous and created to let you add your own narrative to this incredible scene.
The piece is 36 x 24 inches and has been released in a regular edition of 200 and variant edition of 25. The pieces cost $45 (£35) and $55 (£43) respectively and are available at this link.