It's almost Halloween! That means it's an excuse to dress up like something spooky, eat a load of sweets and go and annoy strangers by knocking on their door. Well, providing you're under the age of about 12 that is. For the rest of us, it's a chance to complain about how Americanised the UK has become... while secretly looking for an excuse to dress up like a stormtrooper.
Whether you're heading to a fancy dress party, carving pumpkins, taking the kids trick-or-treating or staying at home watching scary films, we've got you covered. Happy Halloween, Gizzers!
---
If you want to decorate for Halloween with something a little more original, why not turn your pumpkin into a working animated zoetrope? It will really wow all the kids stopping by to beg for free sweets.
---

Let's look at where modern horror has succeeded, and failed, to enter the digital age.
---

The real science behind a spooky phenomenon.
---

Get your spooks in order with our handy cheat sheet.
---

We never realised that something as simple as pouring candy from one bucket to another had so much musical potential.
---

Here's 22 posters total and that's just a tiny sliver of what's available.
---

Baby bump sold separately.
---

Two fans of the Alien franchise took their maternity pictures to a whole other level.
---

This dude has too much time on his hands. Still, kudos.
---

Just give up on Halloween now, there's no way any of us can beat this.
---

If you delight in horror that's so "bad" it's gone all the way back to good, have we got a fun list for you.
---

The Banshee Box is just about the easiest way to cull your friend circle down to zero.
---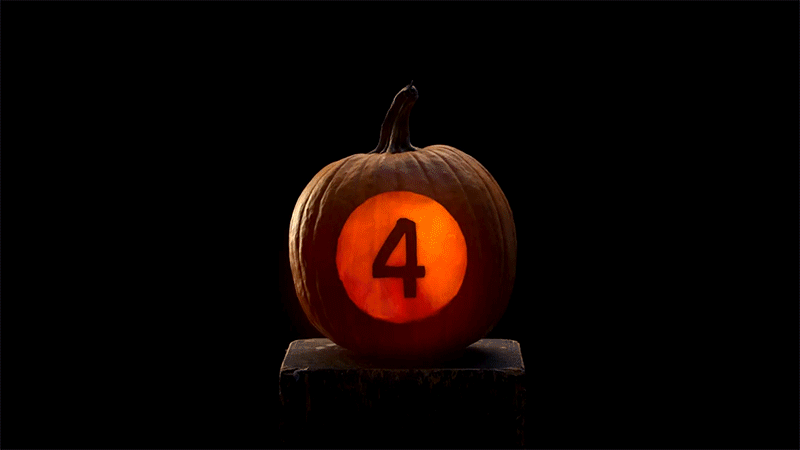 Crunch the numbers, and a minute of stop-motion animation filmed at 12 frames per second would require 720 unique pumpkin carvings.
---
If you're a nerdy procrastinator on a budget, you can't go wrong with these.
---
It takes less than 30 seconds to turn a pumpkin into a jack-o'-lantern with water pumping at an astonishing 60,000 PSI.
---
A list of 10 highly disturbing cult horror movies for you to binge over the Halloween season. I'll be starting with the fantastically titled Cannibal Apocalypse, personally.
---
There seems to be an epidemic of scary clowns going on in pop culture right now.
---
Threads may be eighth on the list, but it ranks number one in bleakness.
---
This spectacular Halloween light show will make you glad that this guy isn't your next door neighbour.
---
Things that go bump in the net.
---
Phobia Wiki is equal parts terrifying and hilarious.
---
Halloween shouldn't be a papier-maché, Tim Burton recreation of the Victorian era, as there's really something much scarier to think about: The Future.
---
Our guide to the scariest stories and urban legends to come out of the internet age.
---
Toothy grins and pointy eyes are passé. If you really want your pumpkin lantern to stand out, we recommend spicing things up with a healthy dose of physics.
---
Here are some of the weirdest and wildest things that have happened in the world of blood.
---
Try as you might, your Halloween costume will never be as fucked-up as this Icelandic pair of Necropants – yep, they're made of real human skin, in line with ancient Icelandic traditions.
---
Witches have been small-screen staples for over 50 years. Here are 13 of the best.
---

Anything illegal or that violates the safety or identity of the actor will be prohibited. But beyond that, anything goes.
---

IT'S THE FLOPPOTRON.
---

Only the dead —and the undead—are truly free.
---

Here are our favourite friendly film spooks.