Let's face it: 2018 sucked. Every day felt like a never-ending nightmare full of depressing reminders of how the world is going to end and how it's all our fault. I get it, believe me. This is my world 24/7.
However! Positive things—miraculous things even!—did happen this year. So before we pop our champagne and wish for a year of fewer environmental failures and heartbreaking studies, hold onto the strides we made this year. They're worth remembering, even if just to lift your sorry, drunken spirits.
Keystone XL pipeline hits pause
As one of his first major actions as America's president, President Donald Trump signed an executive order to advance construction of the Keystone XL Pipeline, which former President Barack Obama vetoed in 2015. But last month, a US district court judge vacated Trump's presidential permit. The analysis the US State Department conducted to grant the 1,179-mile long crude oil pipeline didn't get into impacts the pipeline would have on climate change, so District Court Judge Brian Morris instructed the federal government to get on that.
This was great news: Pipeline opponents, including indigenous environmental activists in America's Midwest, have been fighting the energy project for 10 years now.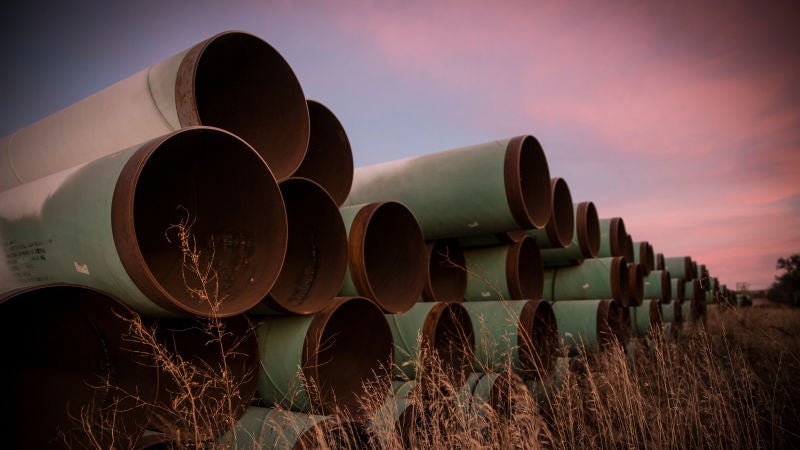 Photo: Getty
Record renewables
Trump has been trying really hard to take the world back to the dark ages of dirty energy, but that hasn't resulted in the death of renewables. This year set a record in the US for corporate renewable energy procurements thanks to companies like Apple and Facebook investing in clean energy. In the European Union, renewables finally soared past coal as a source of electricity generation. China's on it, too. Solar and wind ain't going nowhere.
The ozone hole is healing
This is not a drill: The United Nations announced this year that the ozone hole could heal in our lifetimes. This felt impossible when the world first became aware of the problem in the 1980s, but it goes to show what strong environmental policy can do. Good job, world.
New protected areas in Latin America
Our world is full of beautiful and incredible natural places. And a lot of them remain unprotected, at risk of logging or poaching or whatever awful things people want to do. Luckily, both Peru and Chile stepped their game up this year by creating new national parks. They're no little parks, either: Chile's stretch over a million acres, and Peru's covers more than two million. Hell yeah to protecting forests.
And protection for environmental defenders, too
Latin America is notorious as a dangerous place to be an outspoken steward of the planet. In fact, it's downright deadly. This year, however, 12 Latin American countries came together to sign a landmark treaty to offer better protections for environmental defenders. This humans rights agreement seeks to give local people have a louder voice when it comes to development projects and recognises the real threats they face when they decide to speak up.
Pacific Islands leading on the environment
The Pacific Islands have the most to lose in the face of a changing climate, rising sea levels, and warming world. That's why Palau moved to ban sunscreens containing chemicals like oxybenzone, octocrylene, and parabens that harm coral in November. And Fiji Prime Minister Frank Bainimarama has called upon the rest of the world to get its shit together to avoid a worst-case scenario of the future. The president of the Marshall Islands even chaired the world's first virtual climate summit this year to avoid the conference air travel that results in a ton of greenhouse gas emissions. Talk about being the change.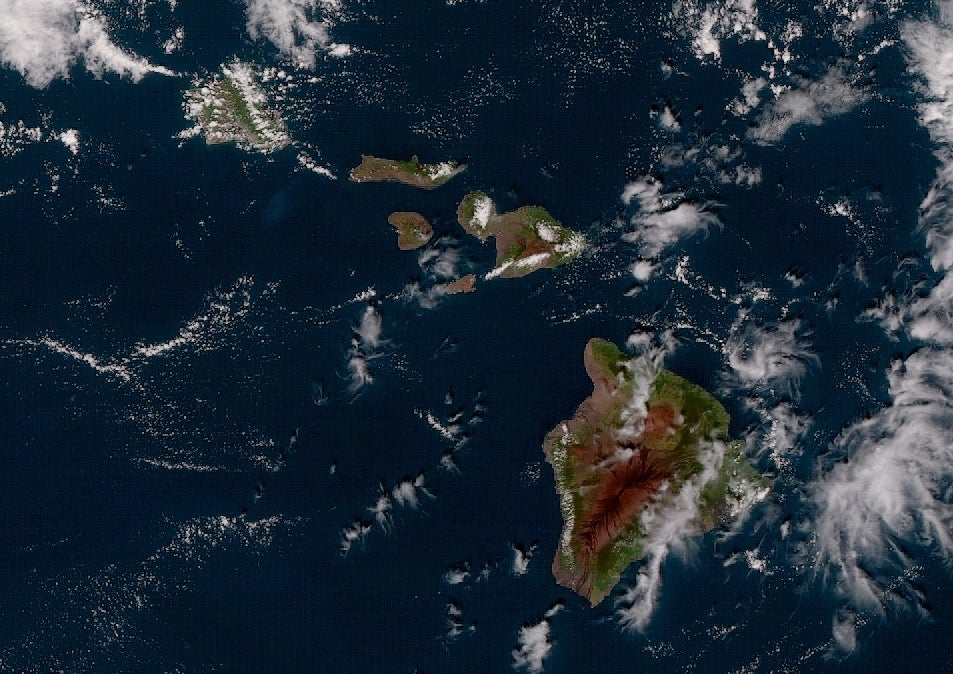 The satellite's first images of Hawaii. (Photo: GOES-17/NOAA)
Oh yeah, new weather satellite
Look, I'm no weather nerd, yet even I can get excited about what a new weather satellite means. The US National Oceanic and Atmospheric Administration launched GOES-17 back in March, and this bad boy has already brought us marvellous images like these. More importantly, this satellite will help meteorologists better predict the weather, which ultimately saves lives in times of extreme events like hurricanes.
Here's hoping that 2019 brings less devastation to our world and more wins like these.
Featured image: NASA