The world of...well, us, might have lost Stan Lee last year. But the World of Warcraft is gaining a lovely little tribute to the comics icon.
As noted by the eagle eyes of Wowhead, a new update to World of Warcraft's public test realms (beta servers designed to allow players to bug test upcoming content drops) has revealed that the upcoming patch 8.1.5 will add a small tribute to the late Marvel icon in the form of an NPC named "Stanley."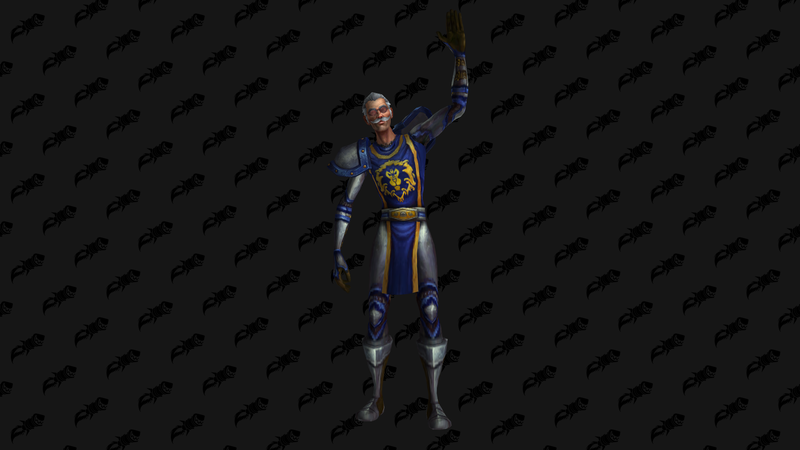 Stanley's character model. Hello, Stan! (image: Wowhead
The elderly human – who wanders around the Keep in Stormwind City, the capital of Warcraft's Alliance faction – is customised to replicate Lee's iconic mustachioed and bespectacled look in his more recent years, the time when people saw him most, via the medium of movie and game cameos.
Aside from the name and approximate likeness, if you still weren't sure it was truly Lee, it turns out that upon entering the throne room of Stormwind Keep, Stanley will blurt out a familiar catchphrase as he greets King Anduin:
In Blizzard's @TheRealStanLee tribute, Stanley exclaims "Excelsior!" when entering the Stormwind Throne Room: https://t.co/8OEoTbGlud pic.twitter.com/hwahXryoyn

– Wowhead (@Wowhead) January 10, 2019
Currently, Stanley only wanders around in-game wearing the armour of a Stormwind guard, but Wowhead also datamined a version of Stanley wearing Horde armour, so if your love of Marvel transcends the Alliance/Horde rivalry that has stoked Warcraft's conflicts for decades, you'll likely be able to say hi to the Azerothian version of Lee when he goes live with patch 8.1.5 in the near future.