It's the most romantic season, but we're all poor and your well-worn DVDs of The Princess Bride and Shaun of the Dead could use a rest. Fear not, nerds! We've scoured the big streaming services to find sweet (and not-so-sweet) genre picks perfect for Valentine's Day viewing.
---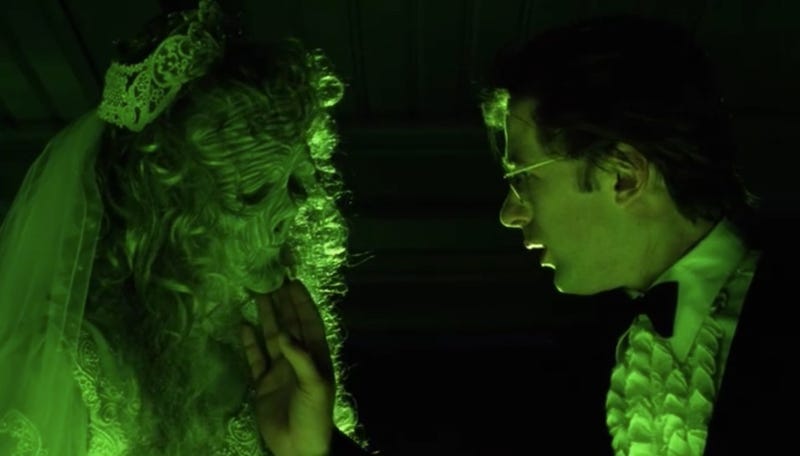 Beetlejuice
The love shared by Barbara and Adam Maitland (Geena Davis and Alec Baldwin) is so powerful they were obviously destined to die on the same day – none of that "till death do us part" bullshit. In the afterlife, the Harry Belafonte superfans get to be ghosts together, doing their adorably terrible best to haunt their beloved New England home after it's invaded by a new family hellbent on tacky renovations – not to mention a certain conniving bio-exorcist. In the end, Barbara and Adam's strong bond helps makes all the humans who're in their orbit happier and more loving...and that goes for the characters in the movie and even the most black-hearted types watching at home. (Now TV)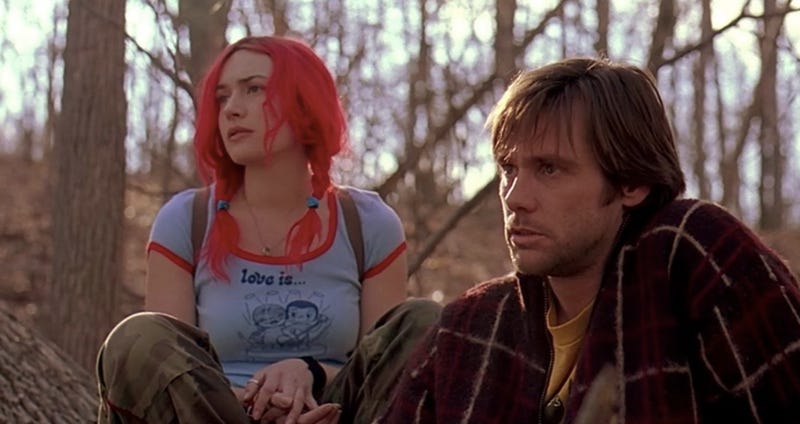 Eternal Sunshine of the Spotless Mind
Boy meets girl, boy loses girl, boy realises girl has had him erased from her memories, boy decides to undergo the same procedure but regrets it midway through. Then, after all that, boy and girl meet for a second time, and decide to try again despite everything, because love is irresistible like that.
Director Michel Gondry and writer Charlie Kaufman, along with actors Jim Carrey and Kate Winslet, capture the excitement of discovering new love – and the utter grief that comes with seeing it fade – in ways that no movie has before or since. And while Eternal Sunshine is certainly a fantasy, it downplays its sci-fi elements (the memory-wipe company Lacuna is amazingly lo-fi) in favor of trying to explore the most secret nooks and crannies of the human mind and heart. A lot of it's gut-punchingly sad, but there's an undeniable sense of hope, too. (Sundance Now via Amazon)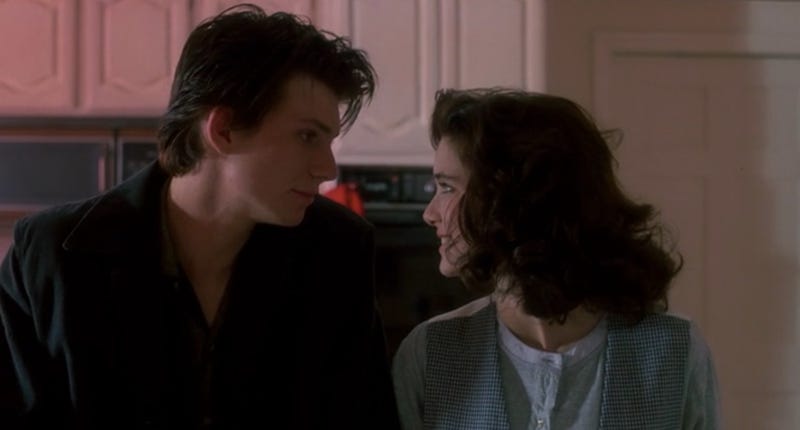 <
Heathers
We recently learned that Riverdale is doing a Heathers musical episode – so there's no better time to revisit the 1988 cult classic that satirizes how hellish high-school cliques can really be. All the Westerburg High School queen bees are named Heather, except for the one named Veronica (Winona Ryder), who's already grown weary of popularity politics by the time she meets bad boy J.D. (Christian Slater).
While their relationship ends up being rather problematic, to say the least, their nascent romance is rather delightful – "Our love is God, let's go get a slushie!" – until things get out of hand with that whole murders-staged-to-look-like-suicides spree. In the end, Veronica realizes that preventing one's psycho ex from blowing up the school is a drastic, but very efficient first step toward restructuring the teenage social order so that the long-suffering misfits can finally come out on top. (Arrow Video via Amazon)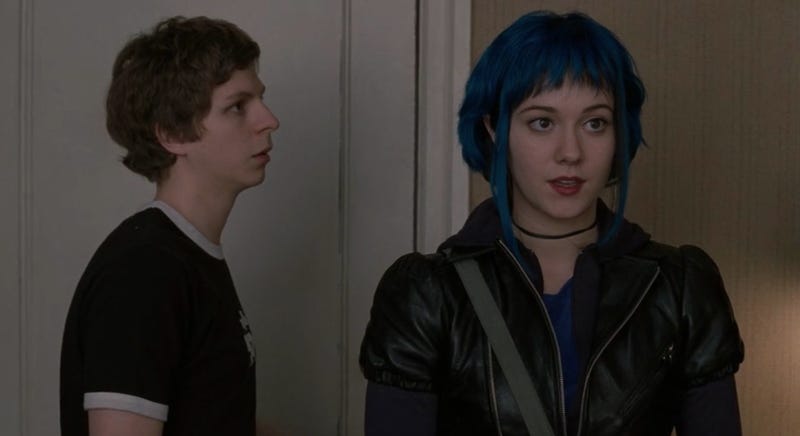 Scott Pilgrim vs. The World
Even if you think the title character (played by Michael Cera) is an irritating little turd, there's still plenty to love (and plenty of other very cool characters, some of whom also think he's a turd) in Edgar Wright's 2010 adaptation of Bryan Lee O'Malley's comic. Slacker wannabe rock star Scott already has an adoring girlfriend, but he goes utterly ga-ga for new girl in town Ramona Flowers (Mary Elizabeth Winstead).
Soon, however, he realises that in order to woo her, he'll need to win a series of battles with her variously "evil" exes – as well as break up with the younger lass who thinks he's the most rad thing ever. There's never been a rom-com quite like this vibrant, energetic, video game-inspired tale of young love, whose (mostly) endearing cast is filled with future big names like Chris Evans, Brie Larson, Aubrey Plaza, and Anna Kendrick. (Now TV)