For all the reputation problems Huawei has, it really doesn't help itself sometimes.
In an interview at Mobile World Congress, Huawei CMO Herman Zhu admitted that – in the words of TechRadar – the Mate X has "a hidden fourth camera that nobody knows about."
On inspection, TechRadar was able to make out what looks like a disguised sensor on the phone's camera bar.
The revelation came after TechRadar asked how the Mate X knows which side of the phone to show the screen on, asking if there was an extra sensor somewhere, at which point Zhu said "you are right, but we didn't really tell people about that feature."
While the camera is probably much more basic than the ones used for taking photos, it's still a visual sensor we weren't told about, and that's really not a good thing when your company is constantly being accused of clandestine spying.
The Mate X isn't available yet, so it's entirely possible we would have heard about the fourth sensor before anyone spent their money on it. But tech execs who give interviews to major publications at conferences should really know better than to drop a revelation like this so casually, especially when their company is in the middle of a PR crisis.
Perhaps what Zhu should have said is that the phone isn't yet finalised (he did mention the software was "constantly being upgraded") and that all features and functions would be made clear before it went on sale. Which is probably the truth.
Tech stories are particularly vulnerable to sensationalisation and panic, at least partly because a lot of people don't understand the intricacies of what they're talking about and take inflated claims at face value.
If Zhu had been speaking to a more clickbaity publication than TechRadar, it's easy to see how the casual mention of an extra sensor on this unreleased model could have become "HUAWEI PHONES HAVE SECRET CAMERAS" and damaged the beleaguered brand further.
Zhu also mentioned that the Mate X might get an extra screen panel before it comes out. The model we've seen folds into three sections, but Zhu would like to see the phone's spine function as a separate display when it's folded up – much like the Edge screen feature on the Galaxy Note Edge.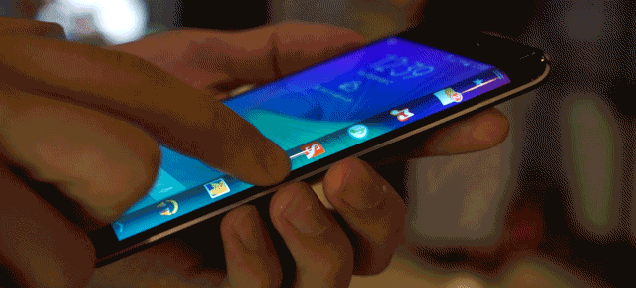 This tells us the phone isn't as ready as it might have appeared from Huawei's slick launch at MWC. We're still hyped for the Mate X, we just wish Huawei top brass would stop dropping clangers and making their situation worse. [TechRadar]