Portable monitors for laptops aren't an entirely new class of gadget, but prior to the widespread adoption of USB-C, they were always kind of a pain in the ass. That's because you needed one cord for data, and another cord for power, with older models often ending up too big and bulky for most people to want to carry around.
But for anyone who misses their dual-monitor setup at home or work when they're on the road, Lenovo's ThinkVision M14 might be the perfect companion to solve your screen real estate woes. In fact, I kind of wish I had one right now just to help make covering MWC a bit more comfortable.
The ThinkVision M14 is a 14-inch 1,920 by 1,080 touch-compatible monitor attached to a kickstand that folds up for travel, turning the whole affair into an incredibly slim 4.6mm, 1.3 pound package.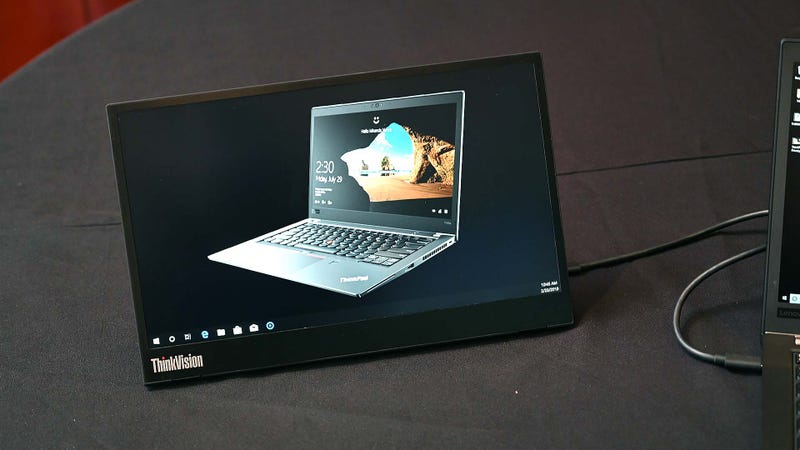 The monitor itself offers more than enough luminescence with a peak brightness of around 300 nits, and a surprisingly decent response of just 6 milliseconds. Lenovo even added a secondary fold-out height-adjusting flap to the bottom of the kickstand, so people like me who can't stand not having both screens lined up perfectly, can adjust the ThinkVision M14 to match their laptop's display.
The M14 also sports USB-C ports on both sides of the display so you aren't forced to put the external monitor on the left or right of your notebook. But what might be my favourite little addition to the M14 is that both of its USB-C ports support pass-through power and video, so you can daisy chain power from the display directly into your laptop without the need for a second power brick.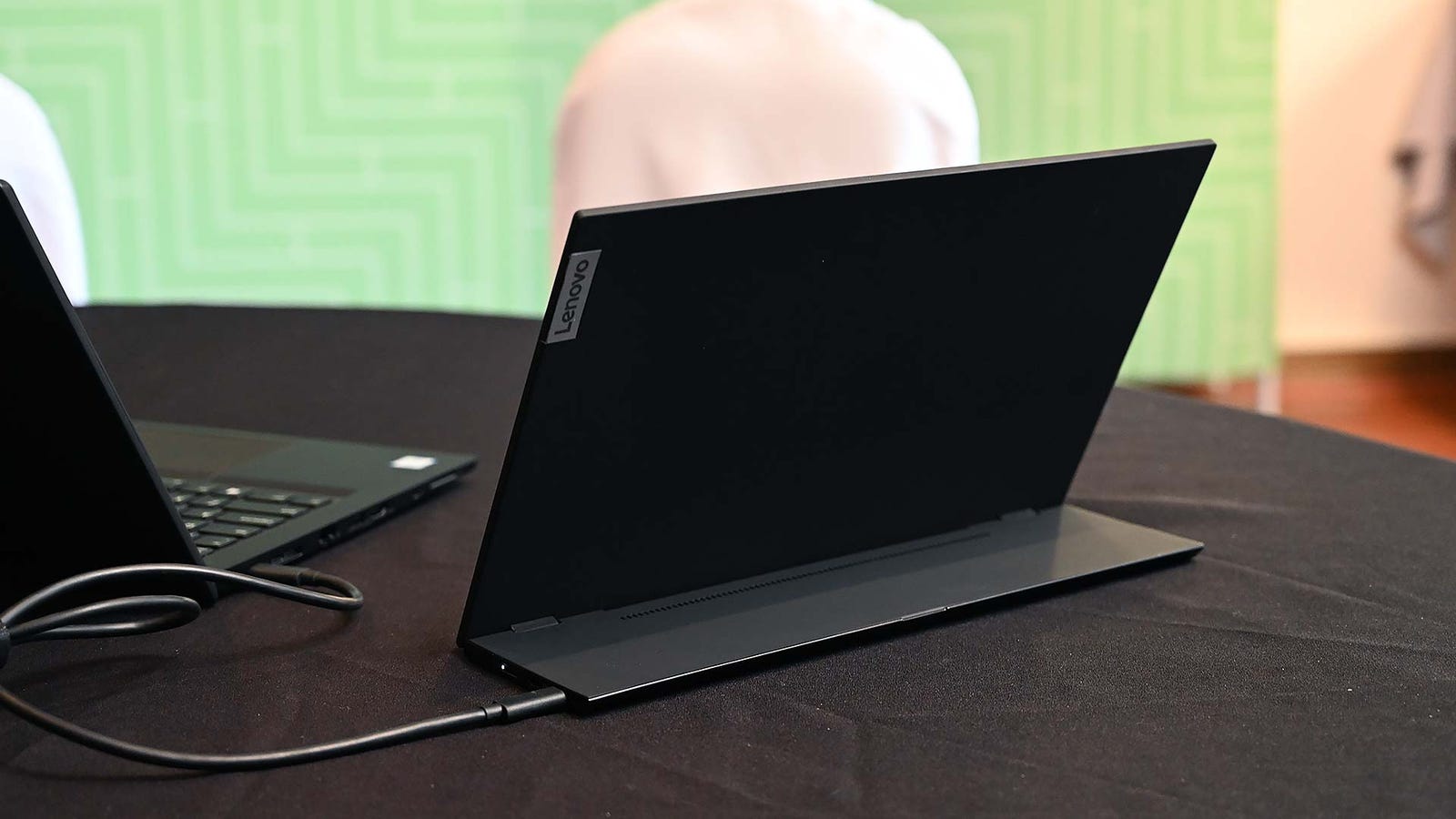 The ThinkVision M14 is a relatively straightforward accessory, which is all it needs to be.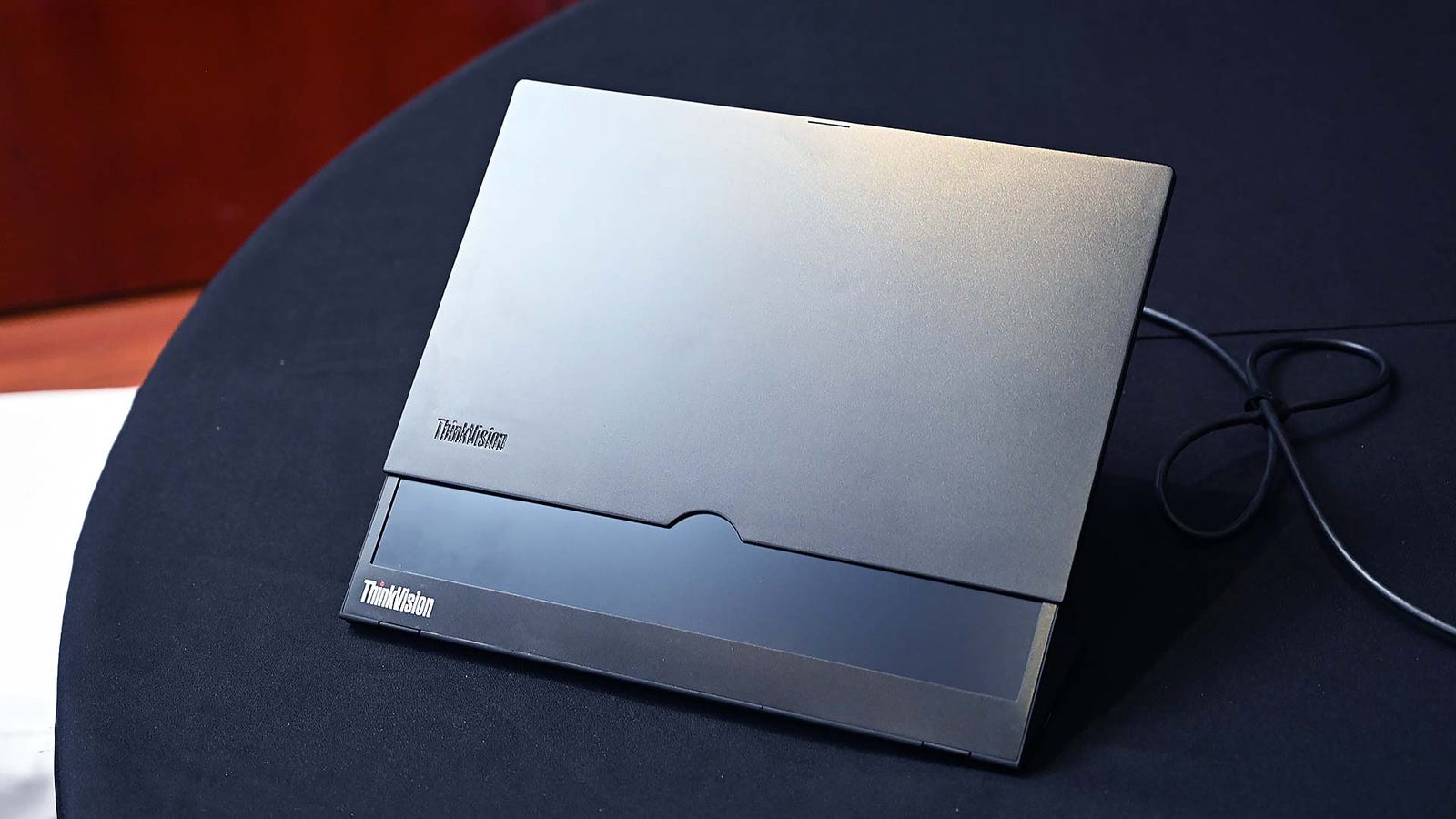 the M14 also comes with a sliding cover to protect the screen while in transit.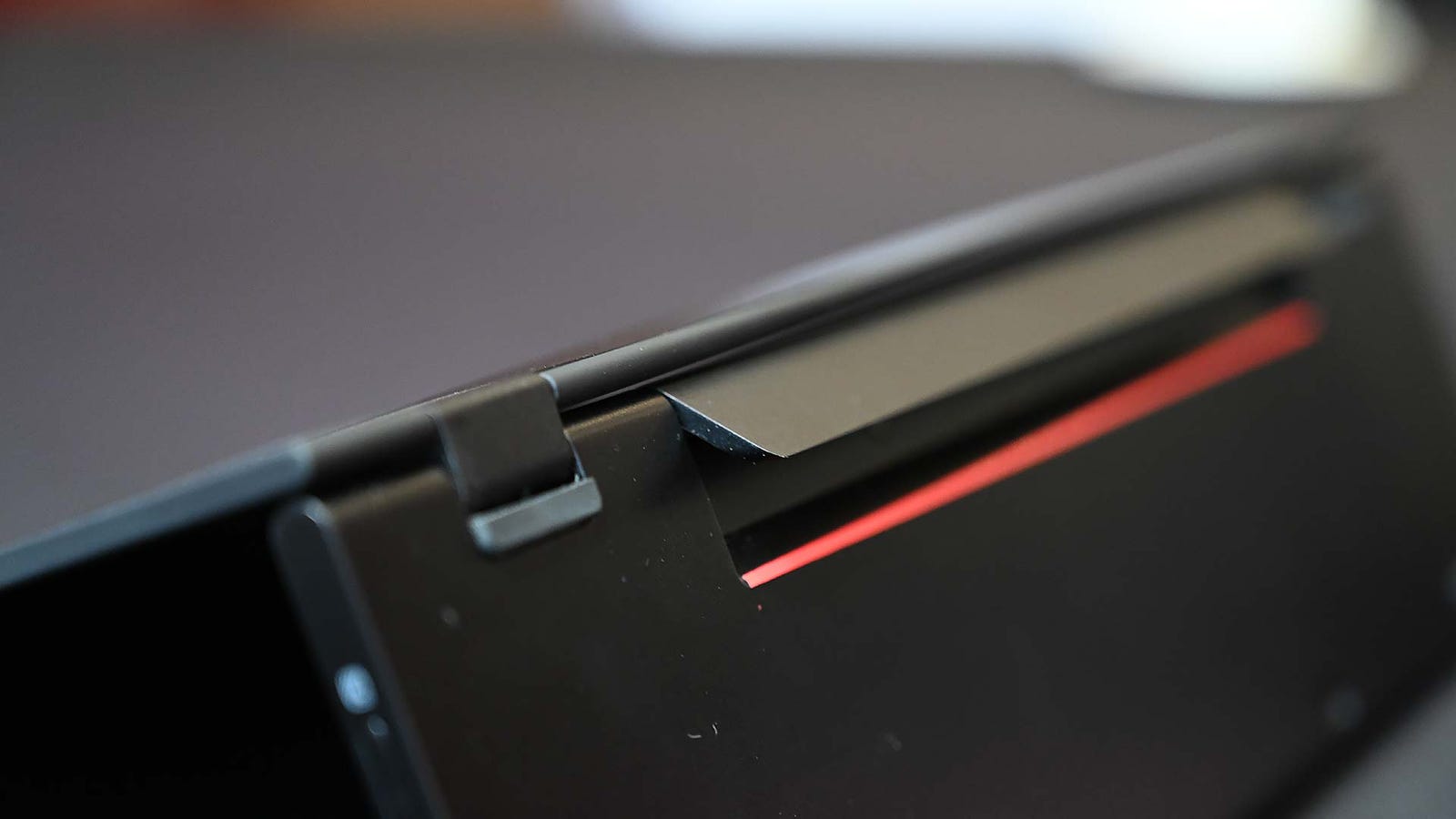 Here's the extra height adjustment flap for making sure the M14 and your laptop's screen are aligned just the way you like.
The ThinkVision M14 is slated to release in June, with a price tag of €230 (UK pricing TBA).  So, upgrading your mobile work setup with a second display won't actually cost you that much. And when you're at home, the M14 also offers two mounting holes in back so you can attach it to a wall or stand at your desk.