---
Energizer's P18K Pop was all the rage at Mobile World Congress this year. It was weird, thicker than a bowl of Ready Brek and seemed like an answer to a question no one was asking.
P18K's headline feature was an 18,000 mAh battery that is claimed to offer up to 90 hours of call time, 100 hours of music playback, and two days of video playback from a single charge. It all sounds so promising. Then you take a look at the thing.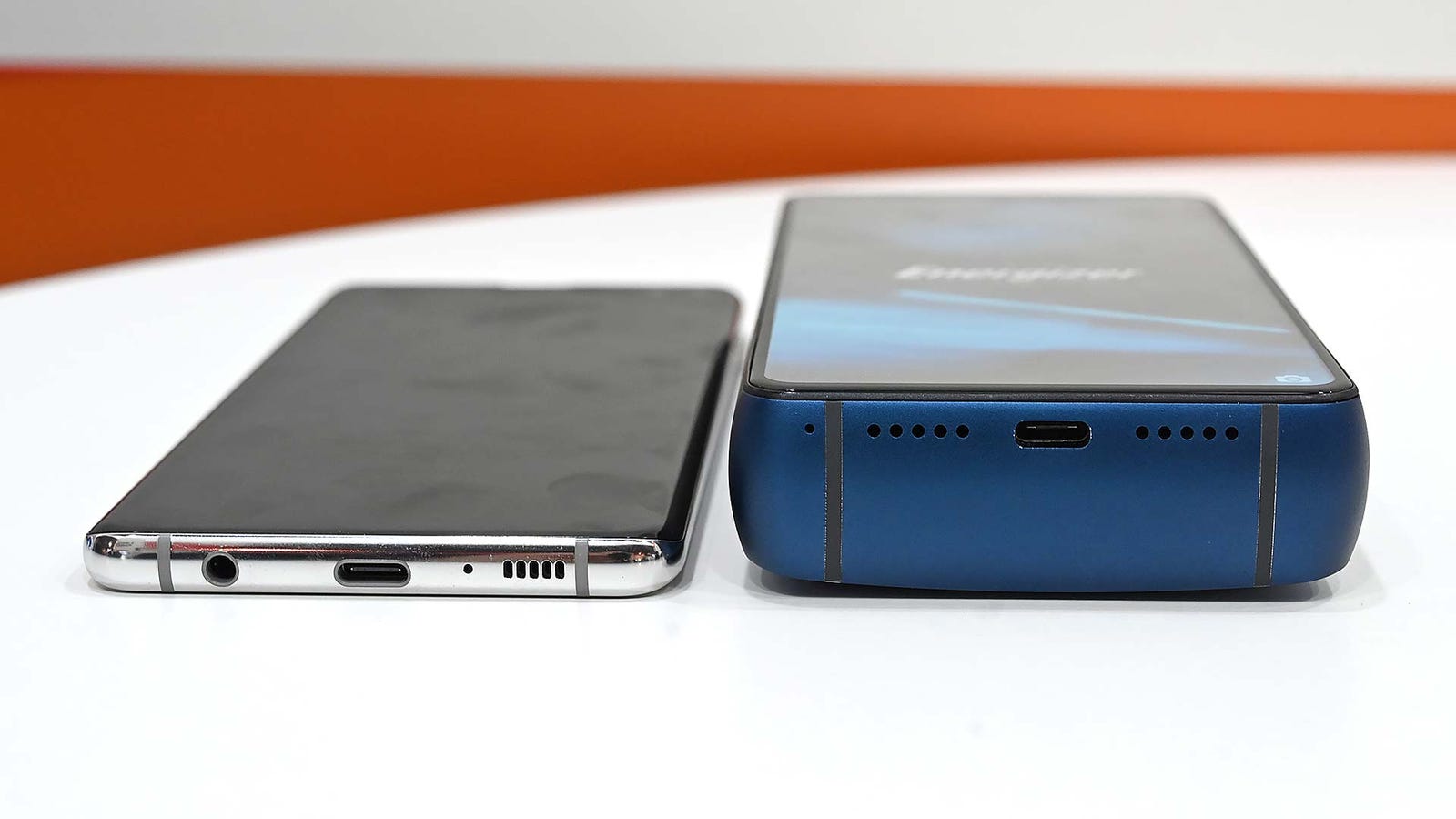 The P18K making the Galaxy S10+ look teeny-tiny. (Photo: Sam Rutherford/Gizmodo)
Yikes. Let's not even talk about the motorised pop-up selfie cam.
Asking the public to fund the device was an interesting (see: crazy) move from Avenir Telecon, the company licensing the battery brand's name for use on phones. Things haven't really panned out for the French device maker.
Avenir's Indiegogo campaign ended rather embarrassingly, raising a meagre $15,005 (£11,500) out of its initial funding goal of $1.2 million (£922,600) and picking up only 11 backers. Since all funding was conditional on the project being fully funded, the P18K POP leaves penniless with its great big inch-thick head held low.
It's crazy to me that only 11 people wanted this thing enough to back it, especially after all the fuss that was kicked up about it during MWC.
If you were desperately hoping to get your hands on a phone that will last for more than a week between charges and double as a pretty house brick, you're out of luck.
Oh well. You could always get a power bank like a normal person.
Featured image: Sam Rutherford (Gizmodo)