More Alexa, anyone?
Amazon's September hardware event returned this year to bring us spanking-new devices, with Alexa-enabled features front and centre, shocking. The event, which Amazon live-blogged but did not stream, kicked off as it did last year with a presentation from David Limp, Amazon's senior vice president of devices. He teased out some of what's new from the company and just like last year, Amazon dropped so many products reveals that it'll make your head spin.
We've already rounded up all the devices that'll be coming to Amazon UK, but as usual there are some items that aren't coming to our humble shores. At least not yet. Here's everything that the US will be getting that we can only fawn over for now.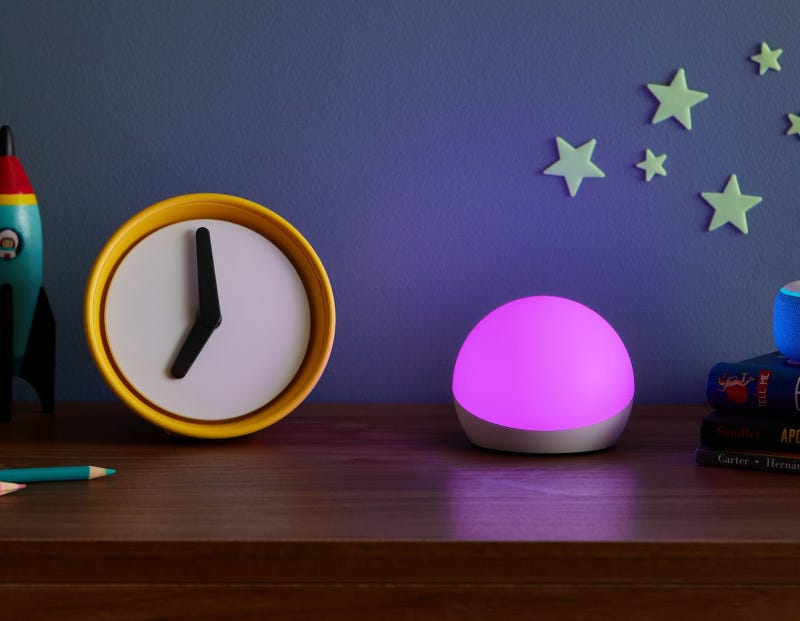 Echo Glow
New to the Alexa-enabled device family is this, well, glowing orb. The so-called Echo Glow is meant to be a kid-friendly product that can put on a cascading light show, flicker like a campfire, set a sleep timer, or – in the future – throw a dance party with lights.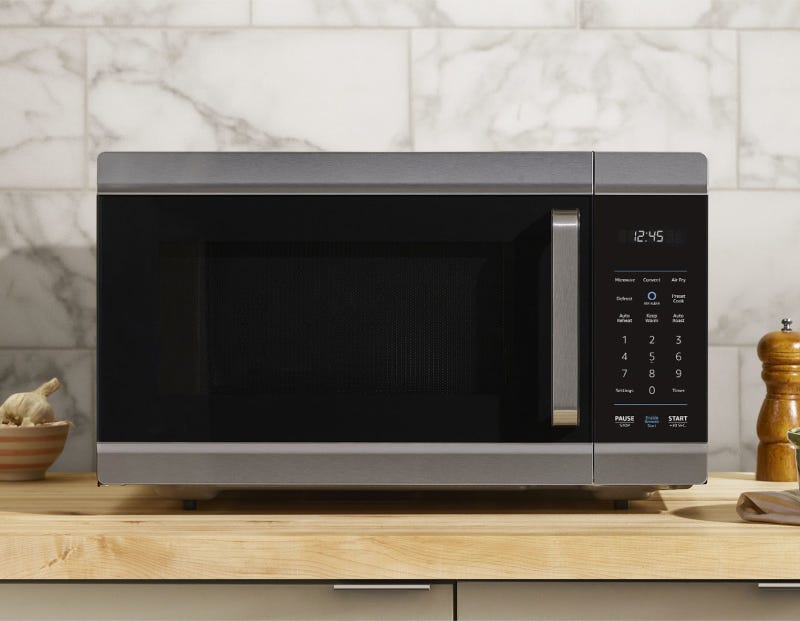 Amazon Smart Oven
Like last year, Amazon again this year debuted a smart tech for the kitchen with its new Amazon Smart Oven, a microwave-convention oven-fryer-warmer hybrid that can be controlled with other Alexa-enabled devices. A microwave on steroids, basically.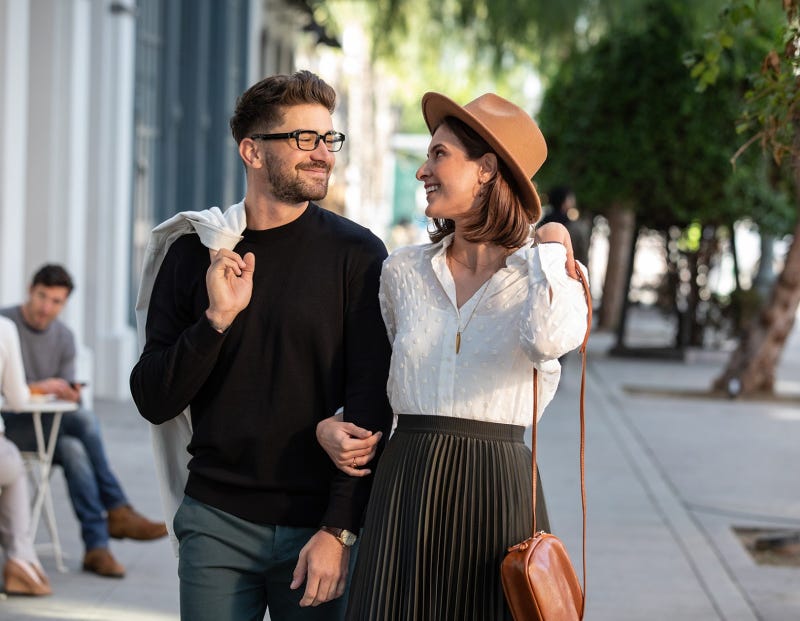 Echo Frames
One of the rumoured reveals for Wednesday's event was smart glasses, and in a "one more thing"-like moment toward the end of the event, the glasses made their grand debut... on Limp's face. The Amazon-enabled Echo Frames don't have a camera or display, similar to Bose's Frames, and are prescription compatible. Per Amazon, the glasses are meant to access Alexa while out and about.
They're part of Amazon's Day One Editions initiative, which the company bills as "a new way for us to get new products out in limited volume, to customers, and to get real feedback – and if customers love them, we'll double down and build a lot more." What that means is that for now, these are part of an invite-only release, similar to the Echo Look or Echo Auto, and even the original Echo. All three were slowly rolled out in limited volume.
Echo Loop
Also teased out as part of its super-exclusive releases was Echo Loop, an Alexa-enabled smart ring featuring two teeny, tiny microphones and a button for activating the wearable device. According to Amazon, the ring – which pairs with a user's phone – will vibrate to let users know Alexa is listening as well as when someone is receiving a notification or a call. Again, this device is invite-only.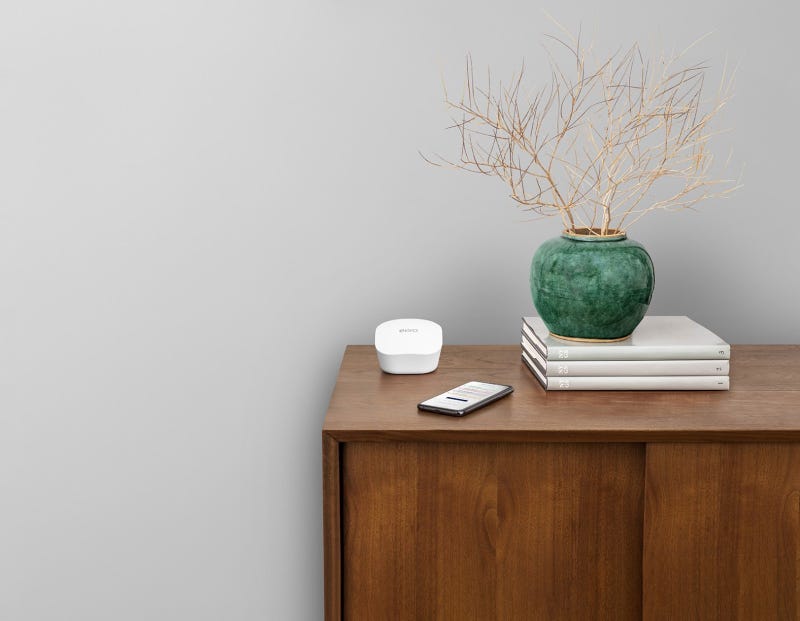 <
Amazon Eero
Eero, the wifi router company that Amazon gobbled up earlier this year, also stole some stage time on Wednesday. According to Amazon, a new Eero will feature dual-band radio and TrueMesh technology, with Eero Secure or Eero Secure+ services available as subscription add-ons. Amazon was limited on specs, but it's worth noting this thing is definitely bulky and appears to be a cheaper (and probably slower) version of its flagship.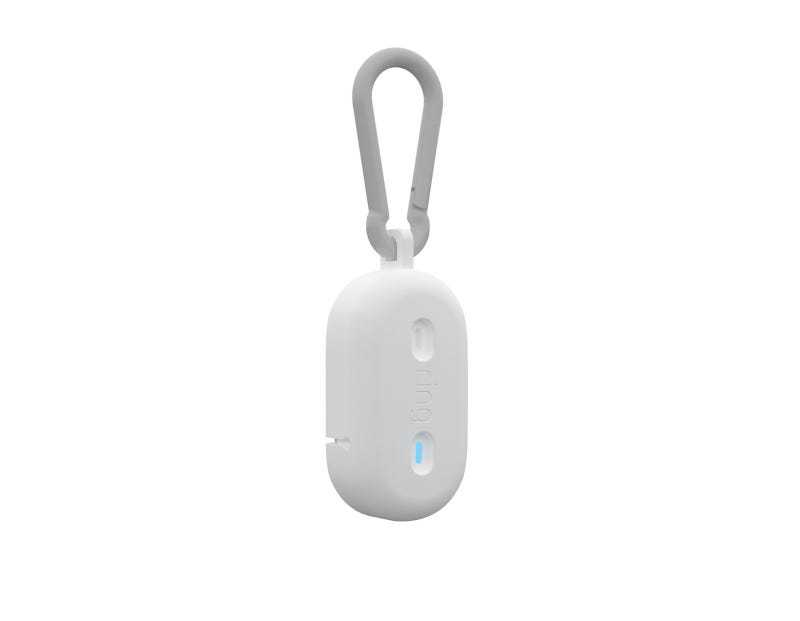 Ring Fetch
If you haven't totally over-exhausted your capacity for Amazon hardware at this point – and you'd absolutely be forgiven if you have – there's one more. Amazon teased a forthcoming product for your pup, Ring Fetch, which can clip onto a dog collar and track if your pet has left a certain area. Amazon says this will arrive next year.